Pankaj Vitthal Madlapurkar – Intern 12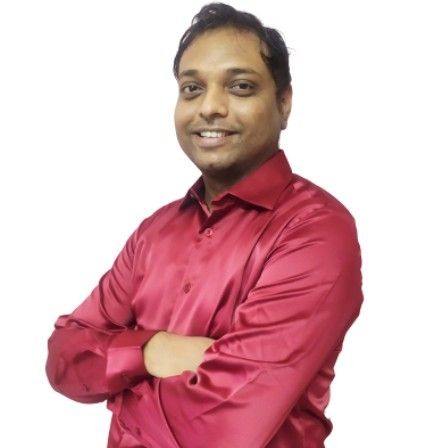 About: I am Pankaj Madlapurkar engineer turned digital marketer now helping business to grow online. After graduation, I gave 3 attempts of the UPSC exam as I wanted to leave a significant impact on people's lives. After this, there was a significant gap in my resume, so I started learning digital marketing as it gave me a chance to work and build my portfolio. Last year I worked as a seller with my dream store.in and generated a revenue of 75000 Rs in 30 days which was at 5x return on my investment. But the company shut the seller platform just when I was getting good results. I was getting ready to open my own e-commerce store but corona crises happened so I was looking to give my services to business. I completed successfully internship with digitaldeepak.com. Now I am working my own project "How parents can protect children on the internet" to minimize risks posed by the internet. I am also working with a real estate firm to get leads online amid this corona lockdown.
Experience with Internship: When I started my digital marketing journey Deepak Kanakaraju was always the person whom I looked up because he was a self made digital marketer. When I heard about the internship program I grabbed the opportunity. This internship program is designed to help you implement digital marketing which is priceless. I read many books, took some Courses on digital marketing but I was facing difficulty in implementation. This internship gave me the confidence to implement all my knowledge. Before this internship, I was proficient at Facebook ads, but other skills such as email marketing, etc though I knew everything about it I never had the confidence to do it, this program helped me get over that fear and I wrote many blogs after this program, wrote emails, built landing pages, created customer Avatar which most important part in any digital marketing strategy that I neglected before. This program has wonderful support from Deepak sir himself, staff, and fellow interns which is very important for growth. All these benefits are priceless but you get at practically 0 costs.
Goals: My goal has always been to change the lives of people that's why I took Upsc exams which were the best way to help people. After failing UPSC I thought I lost the chance to make an impact, I learned digital marketing just to earn a living but as I learned more I realized potential of digital marketing in changing people's lives. Digital Deepak himself has changed more lives than a district collector would with digital marketing. My goal is to help 1000 real estate agents to generate revenue with digital marketing. My dream is to help 1, 00,000 UPSC aspirants who face difficulty to get back into the workforce after a gap in their resume.
Areas of Expertise:
Contact Details: