OptinChat 2.0 – Coming Soon with New Design, New User Interface & More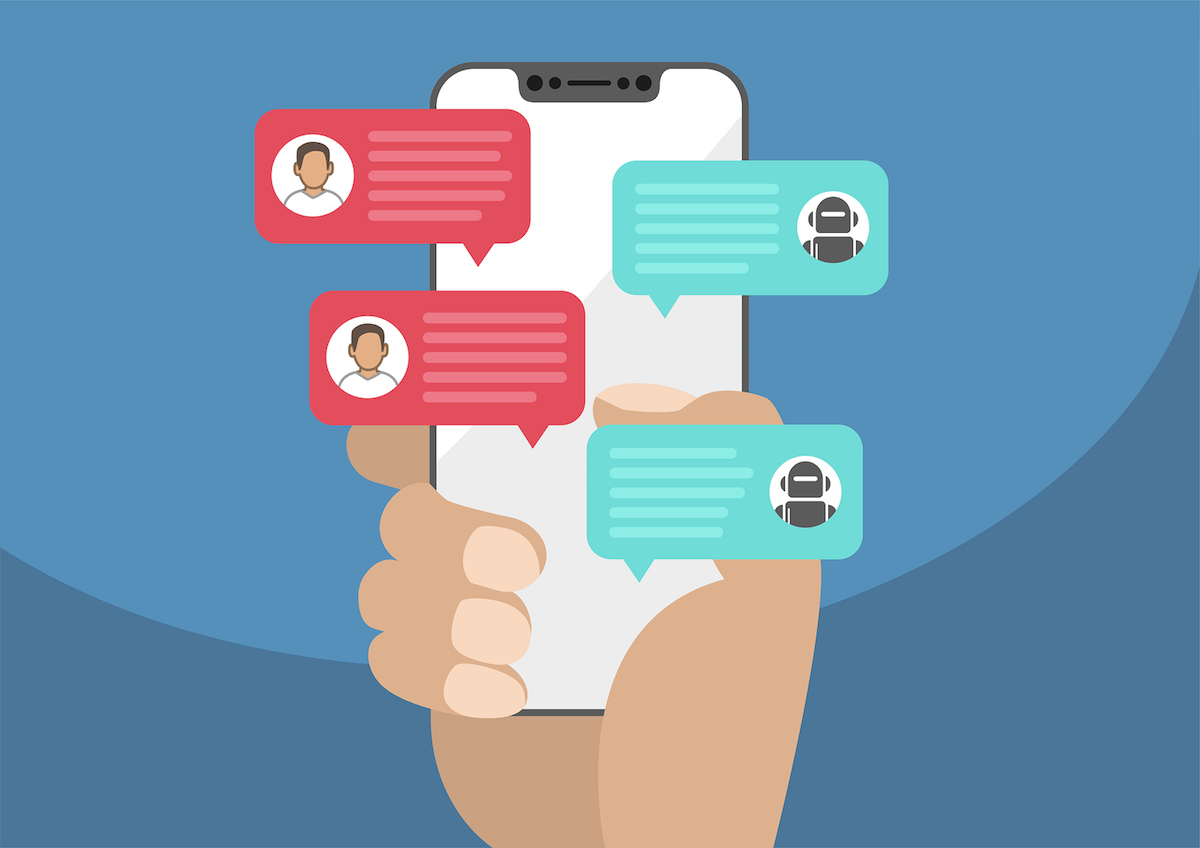 A while back you might have noticed that I launched an online tool called OptinChat. OptinChat is a chat based tool to collect information from website visitors. Before inventing and using OptinChat myself, I was using popup forms on my blog. As a general rule popup forms are seen as intrusive and doesn't have a good conversion rate. I used to get around 5% conversion for an exit popup that I had placed on my blog.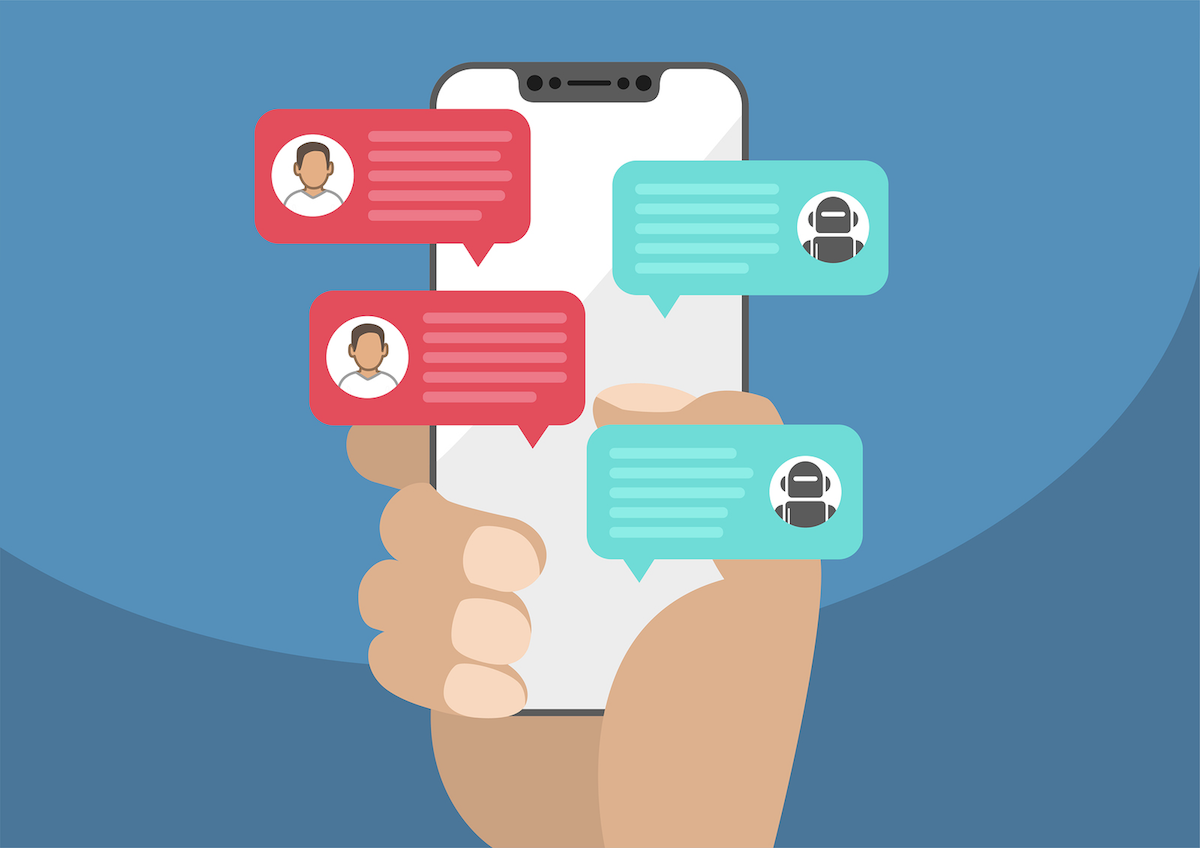 I got the idea for OptinChat when one day I installed a live chat tool on my blog. I had some free time so I was interacting with the visitors myself. This was just an experience to check the response from visitors on my websites.
Most of the conversations started with me understanding that my visitors want to learn digital marketing. Then I would redirect them to LearnDigitalMarketing.com where they can sign up for a free course. As most of the conversations were repetitive, an idea struck me. Why can't I automate this chat conversation using a workflow?
I worked with my tech co-founder on developing a prototype and then we deployed the tool on my blog. We were astonished to see 10%+ conversion rates on the home page and as much as 30% conversion rate on internal pages with page specific campaigns.
We decided to make this tool available for all. Right now, OptinChat is Live on more than 1500 websites across the web.
However, this is our first experience of building a SaaS product and we did lot of mistakes along the way. But we have learned from the mistakes and we are ready to jump to 2018 with a brand new version of OptinChat.
UI of Admin Dashboard
The first thing that we did for the product was to upgrade the admin dashboard. The user interface of the admin dashboard has been completely rebuilt from scratch. Here's a sneak peek into the admin dashboard: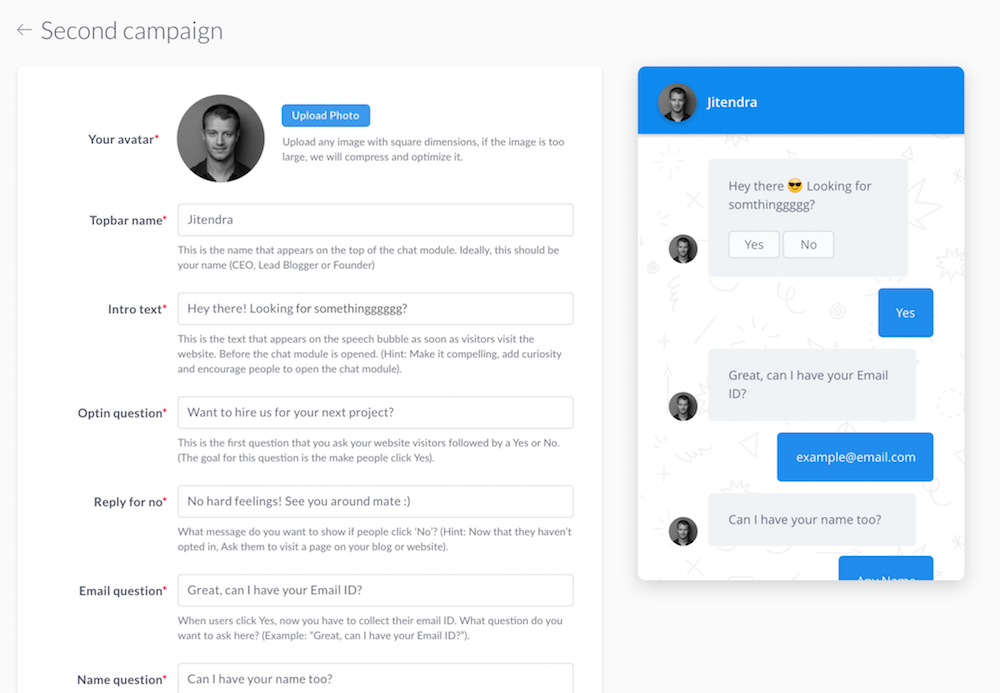 While you are building the questions in the questions builder, you'll also be able to see how it looks in the chat window. This is a live preview and the chat conversation reflects the questions you input on the form builder.
Campaign Specific Integration
Integrations have been rebuilt from scratch and we have brought in campaign specific integrations. Which means that you can connect different campaigns to different email lists. These email lists could be in separate tools or the same tool.
All integrations will work in real time and in parallel. We will also be able to pass tags from different campaigns to your email marketing tool, if your tool of choice supports tagging.
New Pricing Plans
We have come up with 3 major pricing plans depending on the requirements of our user base. All the plans will have unlimited visitors and unlimited lead generation (except the free plan).
You will be able to sign up for a 30-day free trial of the highest plan that we have and then you can choose to upgrade any plan of your choice based on your requirements.
Better & Responsive Support
I have to admit that we did not do a great job with handling the support tickets. After a certain point in time, we had a lot of users, but not enough revenue from our paid plans to have dedicated support. And the number of support tickets shot up before we could get ready for it. But now we are hiring a dedicated support staff who can take care of support tickets along with the tech and founding team.
All New App Design
We've come up with a new design for the customer facing app. The new design is visually appealing, communicates better with visual cues and has smoother transitions. Seeing would be believing. Hold on, we are launching very soon!
OptinChat 2.0 Launch Date
We are planning to launch OptinChat 2.0 in the first week of January 2018. All our existing users will get special offers and discounts to upgrade to annual billing. Stay tuned for updates!