Interview with Rajat Gour from Narayan Seva Sansthan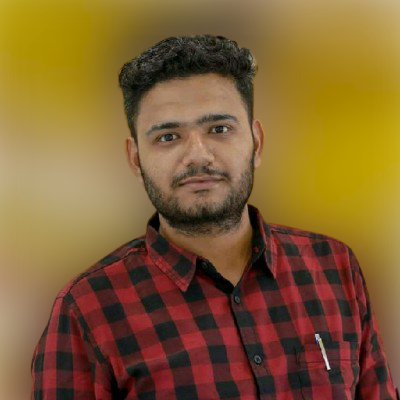 Rajat is a digital marketing professional and web analyst. He has been in the Digital Marketing industry for almost 5 years now and is currently working as Digital Marketing Manager with Narayan Seva Sansthan. He loves travelling and exploring facts of science on the internet. He also likes writing Hindi poems as, For him, poetry is all about reading between the lines and concentrating on the pauses.
Further, Let us hear from him,
Hello and Welcome Rajat!
Let us begin with your unique story, could you please share that with us?
Well, my journey first begins with confidence. Removing the negative factors (or people) in your life that drag you down should be the first to go. When you are able to clearly focus on yourself and learn. Like and love who you are, then this, in turn, leads to confidence. In today's highly competitive e-commerce and Digital marketing world, it is not easy for a company to stand out. It's been a long time since I started working in the Digital marketing industry and things have changed a lot from then and it is important to keep up with the ongoing standards of the industry. I entered into Digital Marketing for my passion for business and marketing development. Initially, I was rejected six times during campus interviews. I remember all my batchmates used to make classic tales and assumptions about future failure. I have spent many jobless sleepless nights by thinking and thinking and thinking. I got my first job in digital Marketing with a payback of only INR 8000/-. I took it up as an opportunity to prove myself. I provided them with a 200% hike in just a month. After that, I steadily grew my experience by dedicating myself for almost a year and started exploring more opportunities. I then worked for a newly set up e-commerce solution. Helped them to increase their online sales from Rs 5000/- to Rs 300000/- per month. This event boosted me a lot and I never looked back. I don't claim that I'm an expert in Digital Marketing, but slowly you can master your profession with great love and passion for it. I learned many new things. In 2017 I joined Narayan Seva Sansthan as Digital Marketing Manager for my passion towards humanity and the betterment of society. This organization gave me an opportunity to use my skills to help the people who were in need. A never-ending series began of being in the right place at the right time. Many factors contributed to reaching this level of happiness. But above all, just have a positive mindset that sees you through even in the worst of times. My Linkedin Profile
According to you, what's the best way to start the day?
There's no better way to wake up in the morning with a smile on your face. simply like to start my day on a high note, by bringing in the morning exercises, drinking plenty of water and meditation as part of my daily routine. I also listen to the Bhagavad-Gita podcast in the morning that helps in boosting my self-esteem.
Who is or has been your inspiration?
Steve Jobs is my idol and source of inspiration. He is a legend for many budding entrepreneurs and technology enthusiasts from around the world. He channelized his leadership, marketing and ideas towards his vision. And I believe his vision for the world became our reality. That's why I idolize him as a true leader and visionary who revolutionized the world. He always said to "Think different". A sign of a charismatic leader who changed the world to a better one.
What makes digital marketing different from traditional marketing?
There are a lot of differences between the two, especially in the mediums of usage for reaching out to the audience. Digital marketing has a lot of advantages over traditional ways of marketing. Digital marketing is faster than traditional marketing and much convenient for everyone. Traditional marketing requires more manual work, it is time-consuming and obviously more expensive. Digital marketing gives you a lot of quantitative results than traditional marketing.
What are your three favourite digital marketing tools?
My most favourite three tools are,
Moz Pro
Webmaster and
SEMRUSH
How would you define success in your career?
I always used to measure success in terms of my expectations for a particular goal of my achievements. Being a successful digital marketing manager could not be about financial gain alone. It is about making a positive impact on a brand or association among viewers. I may also point out that success is not eternal. It is a continuous process. It is a journey. We taste success every day and we fail every day. The success achieved one year back may not bring cheer to us today. However, a failure which may be decades old may still be fresh in our memories.
What is your biggest dream in life?
I have always believed that whatever we have in this world is given to us by god. And my biggest dream is to share my knowledge and skills for the betterment of society. As a responsible Indian citizen, I feel, it is our duty to give something for the welfare of the society in accordance with our ability. Right from a very tender age, I have always desired to work for society. Thankfully, my family has supported my endeavour and have been very encouraging.
What's worth spending more on to get the best?
In my opinion education and society. As they both are interrelated. The mode of education and the type of education everything depends upon the society we live in. According to me, any day education is something that equips man with the necessary things that are required for him/her to live his life without depending on anyone. So, spend on learning and serving society in return.
Lastly, would you like to say something to our readers?
For all the readers I would like to say that, A positive attitude can go a long way in your personal and professional life. In fact, positivity is actually a characteristic of strong and successful people. By maintaining a positive mindset and displaying a positive attitude can help us a lot.  Sure, we all have bad days or days when even the smallest task seems impossible. It's best to just let these days happen – come as they may – and then start anew the next day. Rather than making excuses for not being successful, you could be more productive and go much further in life if you focus on diligence. Of course, some jobs are more demanding than others, but hard work really does pay off.
Thank you, we truly appreciate your valuable time spent with us.
Thanks, Deepak for giving me this opportunity. I also wish a very happy and healthy life for you and your family. Keep Growing Digital Marketing Industry in India.
Thank you, Rajat
Wishing you the best in all your future endeavours.
Cheers,
Deepak Kanakaraju