How To Sell Real Estate Using Digital Marketing (eBook + Video Course)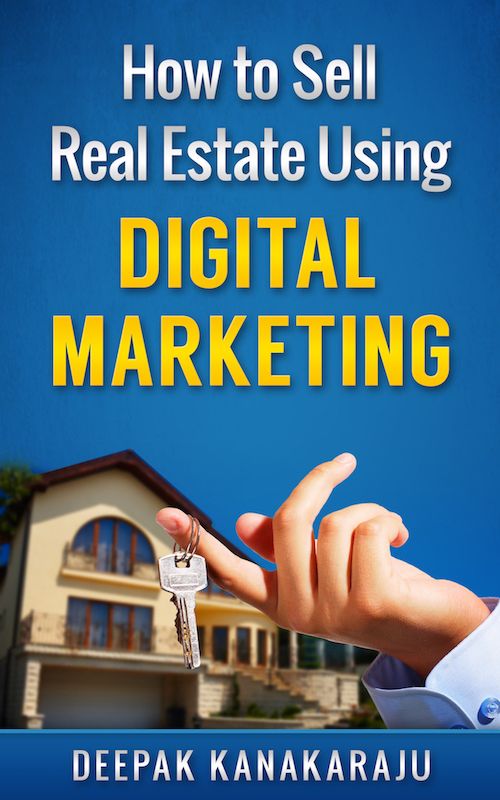 Today I am excited to announce the launch of my eBook – How To Sell Real Estate Using Digital Marketing. If you have ever wondered how you can market real estate properties online, then you should grab this ebook. It also comes with 4 video tutorials which explains the various processes step by step!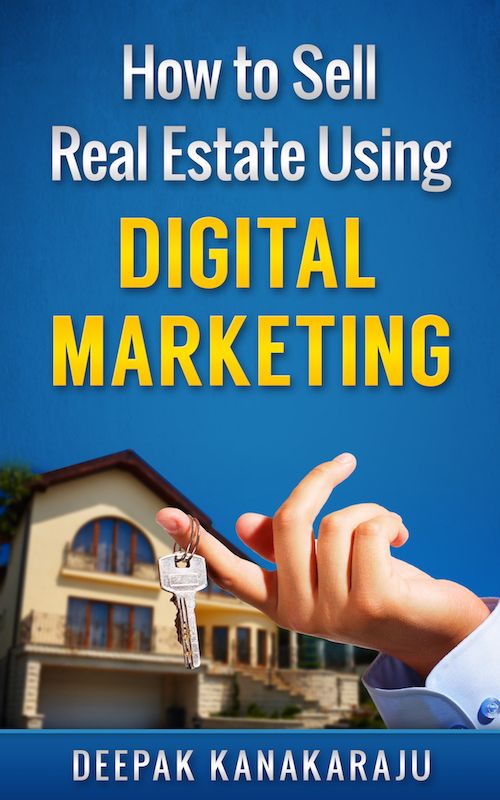 (Click Here to Buy & Download Instantly)
I have taken up a few real estate marketing projects as a consultant recently and the campaign has worked well for me. The client is happy with the campaigns and looks like I will be getting more clients in this space.
In this ebook, I have shared all the secrets of running a successful digital marketing campaign for real estate.
You will learn how to get attention and clicks, capture lead information, follow up with the leads and make them visit the property site.
Chapters in this Book:
The following chapters are included in this version of the book:
Introduction
Branding Vs. Direct Response Marketing
Your Marketing & Sales Funnel
Tools to Drive Your Funnel
Understanding Digital Ads
How to Setup Google AdWords Ads (+Video Tutorial)
How to Setup Facebook Ads (+Video Tutorial)
How to Create High Converting Landing Pages (+Video Tutorial)
Communication & Automation Tools (+Video Tutorial)
Conclusion
Learning Support: Forum, Updates, Webinars
If you buy this ebook, you will also get access to a private Facebook Forum where like minded folks (100+) will discuss about real estate marketing using digital mediums.
You will get lifetime updates and revisions free of cost. Access to webinars on this topic will also be free.
Buy now online & Get Instant Access.