An Interview With Rohit Khurana – A Tech Blogger With 100K+ YouTube Subscribers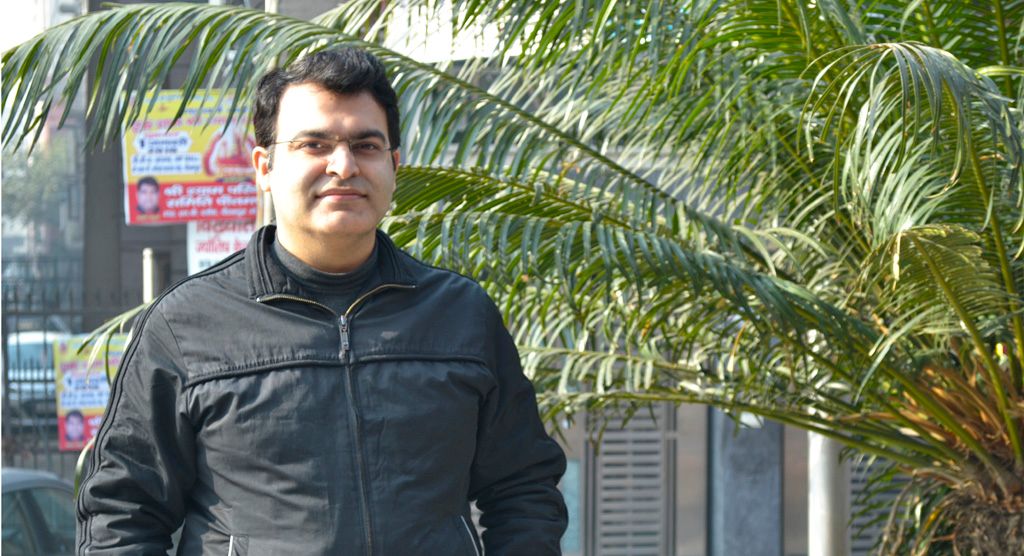 Rohit Khurana is a professional technology blogger and YouTube creator from India. He comes from a technology background with an Engineering degree from Delhi College of Engineering (now know as DTU).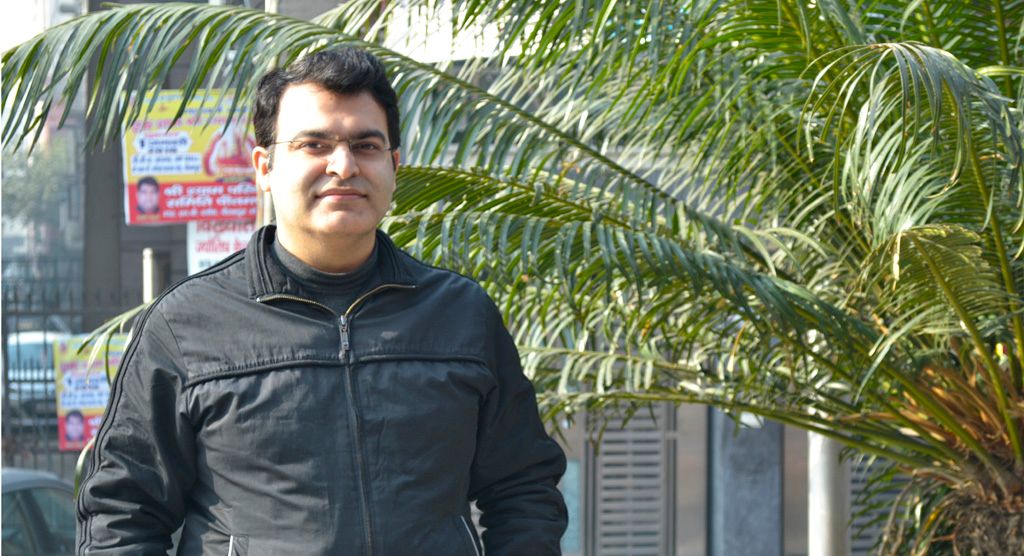 Rohit has been keen on technology since his school days and earned his degree in Mechanical Engineering in the year 2006. Post that, he has worked with two telecom software companies for over 3.5 years.
He has worked on telecom software development and R&D for initial years for his professional life. He started blogging as a hobby in 2007 and since then he has not looked back. He quit his day job in December 2009 to become a full time tech blogger.
He has worked on multiple technology blogs since then and also worked as an author for Gizmodo and Lifehacker India for sometime. Rohit has also been active on YouTube since 2011 and has two popular YouTube channels.
At present, Rohit is working aggressively on two of his ventures – Car Blog India, which is an automobile publication founded in January 2010 and Intellect Digest, which is a technology publication founded in August 2012.
For these two publications, he runs one news website and one YouTube channel each. Car Blog India is among top 3 automobile news websites in India with a readership of over 2.5 million page views.
Intellect Digest YouTube channel is India's no. 3 technology YouTube channel in India with over 117,000+ subscribers (as on 29th Dec 2015) and over 2 million video views per month. It is among the fastest growing technology YouTube channels in India.
I had a chance to interview him and pick his brain, and here we go:
When did you start blogging and how did you get into the blogging journey?
I started blogging in November 2007 with a computer troubleshooting blog. I started blogging with a friend with who was already a tech blogger. The reasons behind starting this blog was to share the information related to troubleshooting.
When did you start exploring video marketing? What motivated you to start creating videos and publish it on YouTube
I started making videos in early 2011. The first videos I created were car and two wheeler videos which I created to help Car Blog India content. The motivation was to make my blog content rich and more engaging.
What has been your best strategy for driving traffic to your YouTube Videos? Do you spend any time or money on promoting your videos?
I do my best to keep the quality as high as possible. The strategy I use is to understand the needs of my viewers and try design our videos in such as way that they are interesting to watch and answer their doubts and queries.
Our videos are not created to showcase our capabilities, rather they are to help answer queries of our viewers.
No, we do not do paid promotions of our videos, our views are generic via search and social media shares. We also embed our videos on our own websites at relevant pages.
Reaching 100,000 subscribers is a great achievement. Can you tell us how you feel about this achievement and getting a recognition from YouTube?
I feel honored and humbled with the support from the viewers and subscribers. It is at the same time very enticing feeling to get recognition and being visible.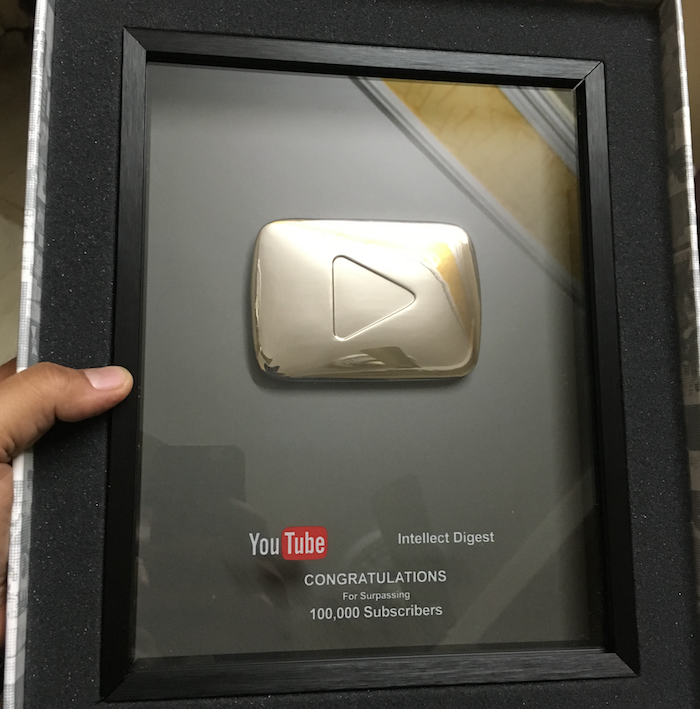 What would be your advice for someone who wants to get into video publishing? What equipment do you need and what mindset do you need to have?
I started my videos with a point and shoot camera by Kodak which could shoot only in 360p when I started in 2011. Later I upgraded to a better quality point and shoot camera which could shoot in 1080p in 2012.
In 2013 I upgraded to a camcoder and also got a DSLR. I also bought a desktop mic and handheld mic later. But the point here is that you don't need fancy equipment to start with. You can buy a tripod stand for your smartphone and start shooting with your smartphone only.
You can start with whatever equipment you have and upgrade as per needs. You can start with high quality equipment if your budget allows.
To start with, you need good lighting, a decent camera and good audio equipment. There can be multiple combinations of these you can try. Also, the content is the key for any video, so planning the content properly is the key here.
How do you monetize your YouTube videos? (Affiliates, MCN, adsense?)
I monetize via YouTube partners program via Adsense.
What % of your income comes from YouTube?
Around 25% of my total income comes from YouTube.
How can we drive more subscribers to our YouTube channel, any specific methods you would like to share?
A lot of it has to do with our quality of production and focus on content. Also we make an appeal to subscribe at the end of each of the video that we create.
Being a blogger, influencer and content producer can is a lonely journey – how do you keep yourself motivated and disciplined at work?
I enjoy what I do, which helps me keep motivated. Also I keep in touch with fellow bloggers and try to maintain a healthy balance between work, personal life and social life to prevent things from getting dull.
Can you name some bloggers who inspired you and still inspire you?
One blogger who inspired me the most and still does is Amit Agarwal from Labnol. YouTube creators who inspire me are Ashwin from C4E Tech and Marques Brownlee from MKBHD.
Apart from generating revenue online, what have you gained from Blogging and vLogging in these years?
I have gained a lot of interesting insights into technology. I have visited many places for work travel, made great friends and some fans too. Also I have learned a lot of new things along this journey and I keep learning.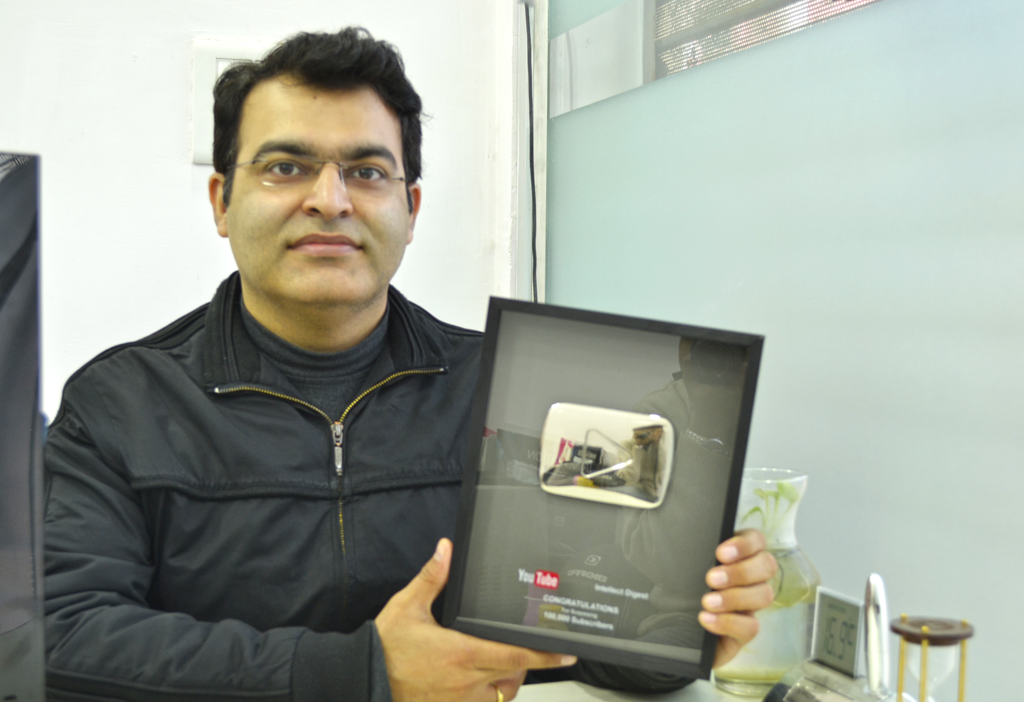 What a great interview this was. I was inspired by his YouTube achievement!
Have questions for Rohit? Leave a comment below!