How to Pay for Facebook Ads in India (Payment Options)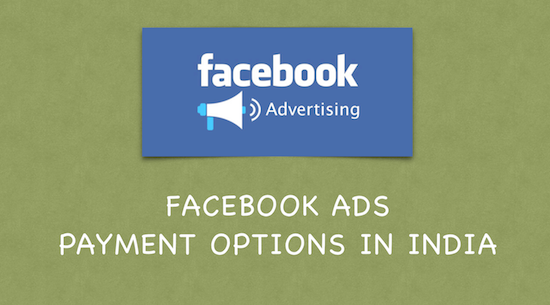 I have seen this question come up more than a few times. How can you pay for Facebook ads in India? What are the payment options available?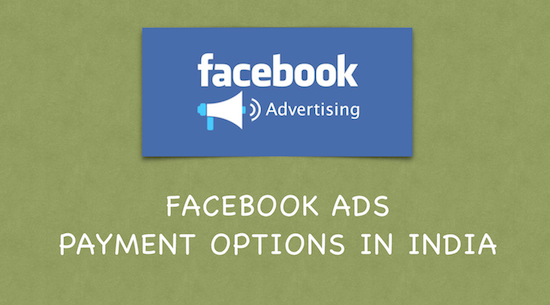 I use Facebook ads to drive traffic to my websites and generate leads. I am using PayPal to pay Facebook. There is a billing agreement on my PayPal account which allows Facebook to charge my credit card via PayPal automatically from time to time.
Within PayPal, I have to have an active credit card or debit card that works internationally. Indian PayPal accounts doesn't work with bank accounts and cannot hold balance in their accounts. (Blame RBI for making it difficult!)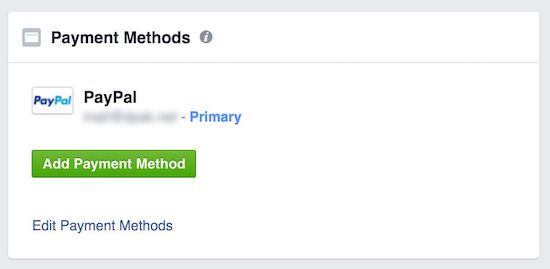 Apart from PayPal, you can pay via credit card, debit card or coupons. Facebook ad coupons are pretty much non-existent right now.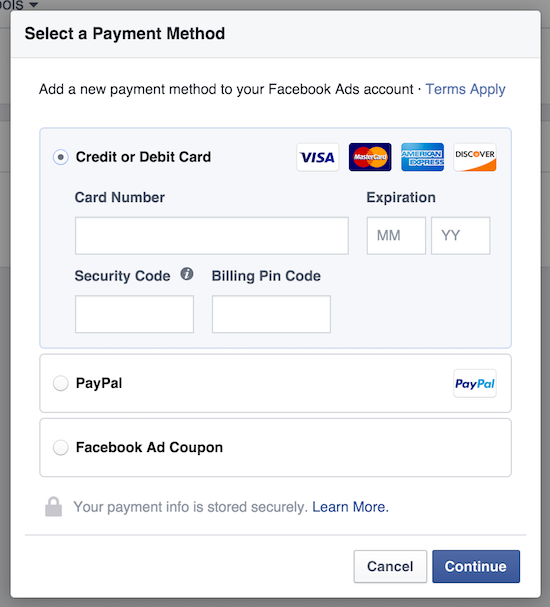 If you have any luck finding Facebook coupons, then you can just add the code and a credit will be applied to your account. But as far as I know, Facebook has stopped giving away coupons.
Can You Use an Indian Debit Card to Pay?
Not all Indian debit cards can be used online. Some cards work and others don't. From what I have heard so far, Axis Bank and ICICI bank debit cards can be used online internationally without any problems.
One of my friend has an Axis bank debit card and he pays for Hosting, Facebook Ads, Email marketing tools and more in USD. As soon as the charge is done on the card, his account gets debited with the corresponding exchange rate. Right now, $10 is Rs.661.
There will be an additional 2% to 3.5% charge for currency conversion which is unavoidable even with credit cards.
Credit Cards Against a Deposit
Credit cards are the easiest way to pay online. They also come with some security and protection against fraud which is not available with debit cards.
If the bank doesn't issue you a credit card, you can get something called an Easy Credit Card which is issued to you against a fixed deposit that you make with the bank.
Different banks go with different names, but the basic idea is that: you can make a fixed deposit for a certain amount, say Rs.25,000 and they will issue you a credit card with a spending limit of Rs.20,000.
You will get a credit card even without a credit score or credit history because the deposit is the bank's security if you don't pay your credit card bills. You can liquidate the deposit only if you close your credit card account.
I know that this facility is available with Axis Bank, SBI and HDFC Bank. Not sure about other banks.
Credit Limits and Charging Frequency in FB Ads
Facebook will charge you on a periodic basis. Earlier they used to charge me once in a few weeks. At that time my spending was very low.
The last charge from Facebook for me was $250. After that they have increased the threshold to $500 and 30 days. They will charge me whenever I reach $500 or in 30 days – which ever comes first.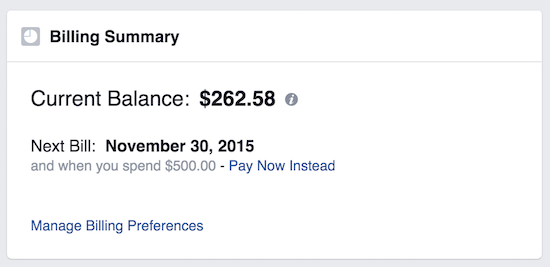 The longer you use Facebook ads and the more you spend, they trust you more and give you more credit before charging. All the charges are postpaid, not prepaid. But you can also prepay your account if you want.
You can see that for my account, I can have a credit limit upto $750. In the next billing cycle, they will not charge me until I accrue $750 in dues.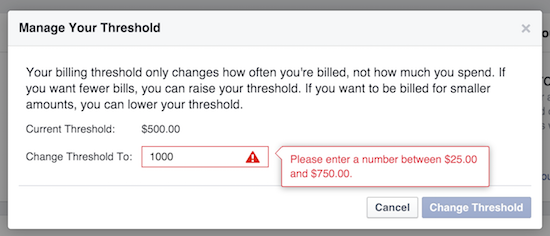 If you are a Facebook advertiser in India, this article pretty much clears all payment related questions for you. If you have any more questions, please leave a comment below.