How to Find Backlinks to Your Blog or Website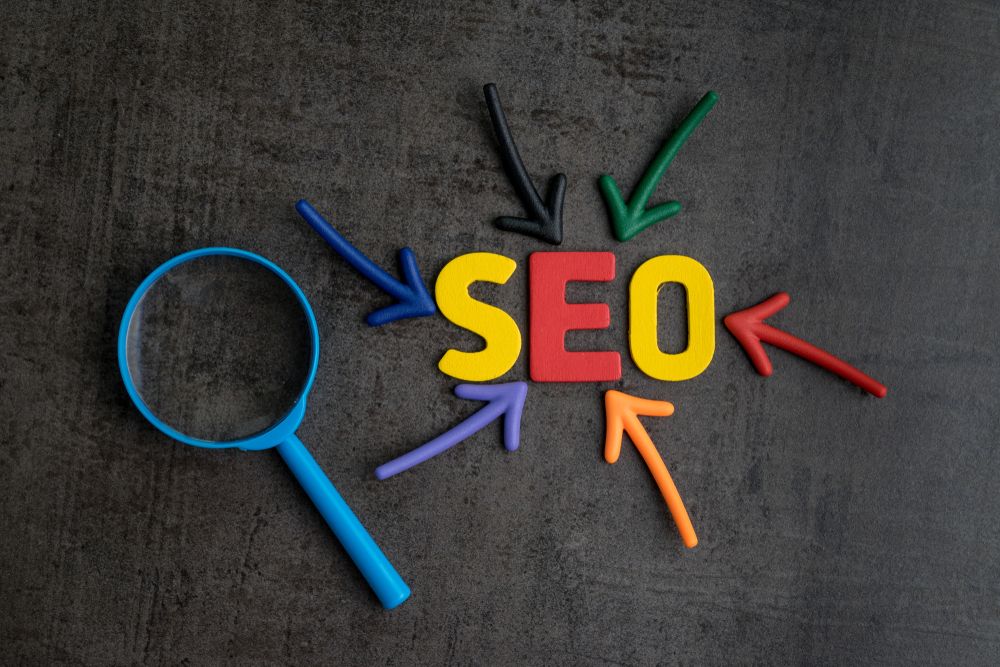 Finding and analyzing inbound links to your blog or website is an important SEO activity that every digital marketer should do regularly. Backlinks are the foundation on which websites get discovered in the web of pages online.
Having more backlinks also helps you get more traffic from the search engines because backlinks are the No.1 criteria through which websites get ranked in the search engines. More backlinks means higher rankings and higher rankings equal more traffic. More traffic means more revenue.
So let's have a look at the top 3 methods I use to discover inbound links to my website.
1. Google Search Console
Google search console is the best and free way to find out inbound links to your website. If you have a Google account, you can use the same account to create a Search Console account. If you have not already setup Search Console for your website, I highly recommend you do so right away.
There is a section called 'Links' inside search console, and it helps you understand what are the top pages in your website that have the most links. You can see that the home page URL, the domain name itself, has the most links.
Incoming links is the total amount of links you have and linking sites is the total unique websites that are linking to the page. This data, though provided by Google is not 100% accurate.
Google search console also shows you the top websites that are linking to you…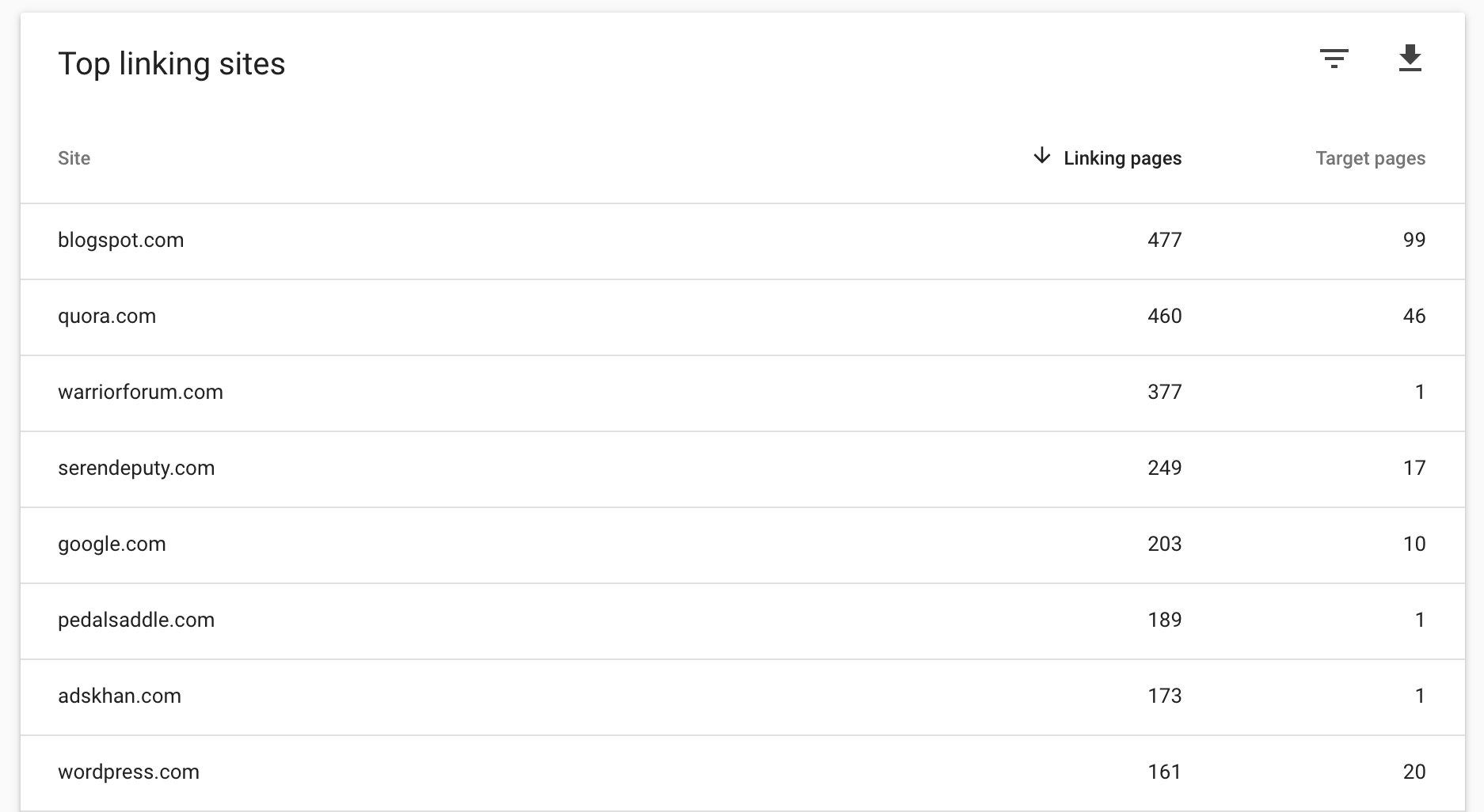 One of the challenges with this is that the order of these websites is only based on the total linking pages, and not based on their domain authority or whether it is nofollow or dofollow.
Another important information to look for in search console is the anchor text that people are using to link to you.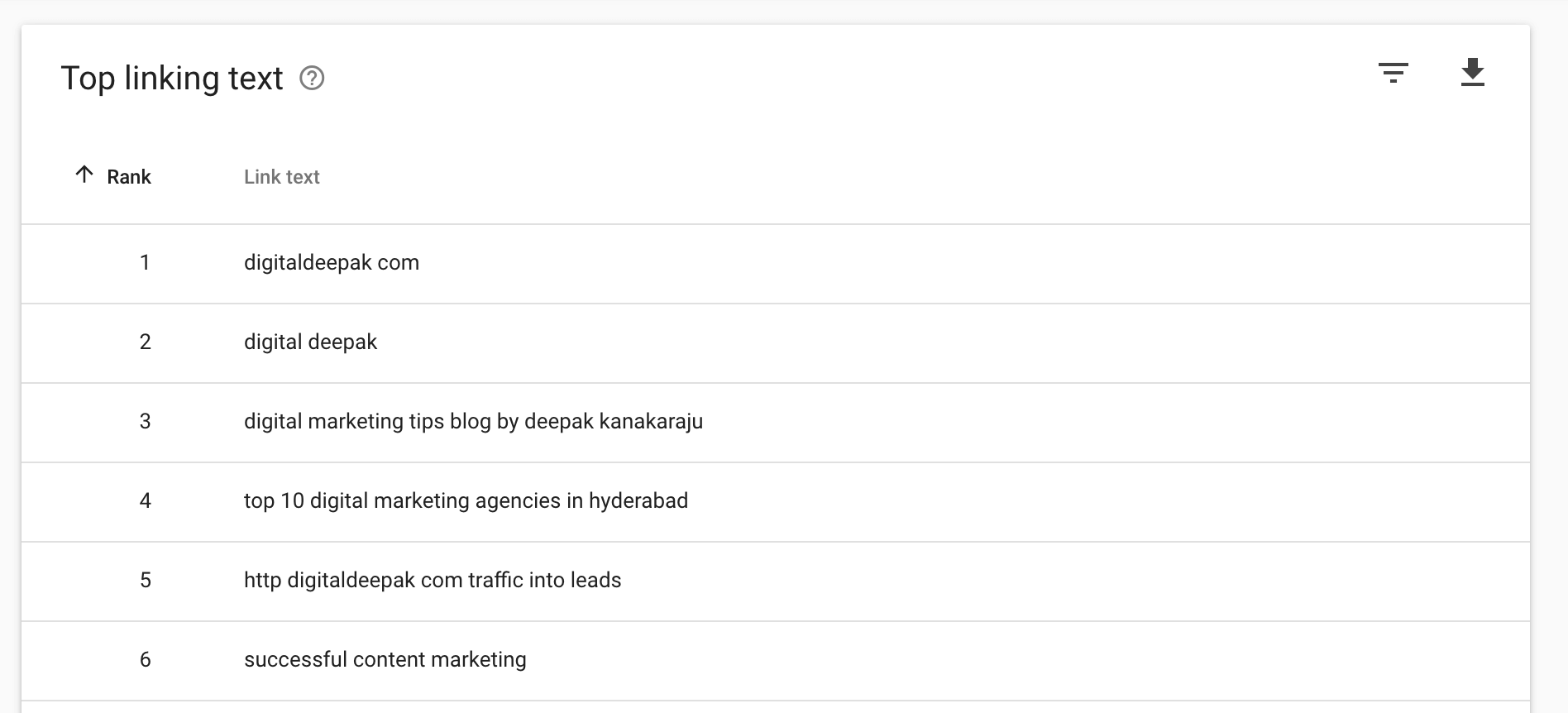 If you want to rank for certain keywords, you need to get backlinks with the right anchor text. When search engines decide the order of rankings, they look at how the websites are linked back from other websites.
If I want to rank for the keyword "digital marketing", a backlink with the anchor text "digital marketing" is more valuable for me compared to a backlink with some other keyword.
I have made an overview video about Google Search Console which you can watch on YouTube.
2. Moz Pro
My second most favourite tool analyzing backlinks to my blog is Moz Pro. Moz has their own website crawler just like Google's and they provide more data.
In many situations, Moz has been able to identify links for me that Google Search Console couldn't. For example, I was able to discover that Vox.com has linked to one of my articles about increasing Facebook Ad Costs.
Moz also shows the domain authority of the website that I am getting the backlink from and it's important information that Google Search Console doesn't provide. A similar link from a low authority website is pretty much useless because it is not going to add any value to my search discovery.
Moz also gives me a top pages report that is little bit different from the data in Google Search Console.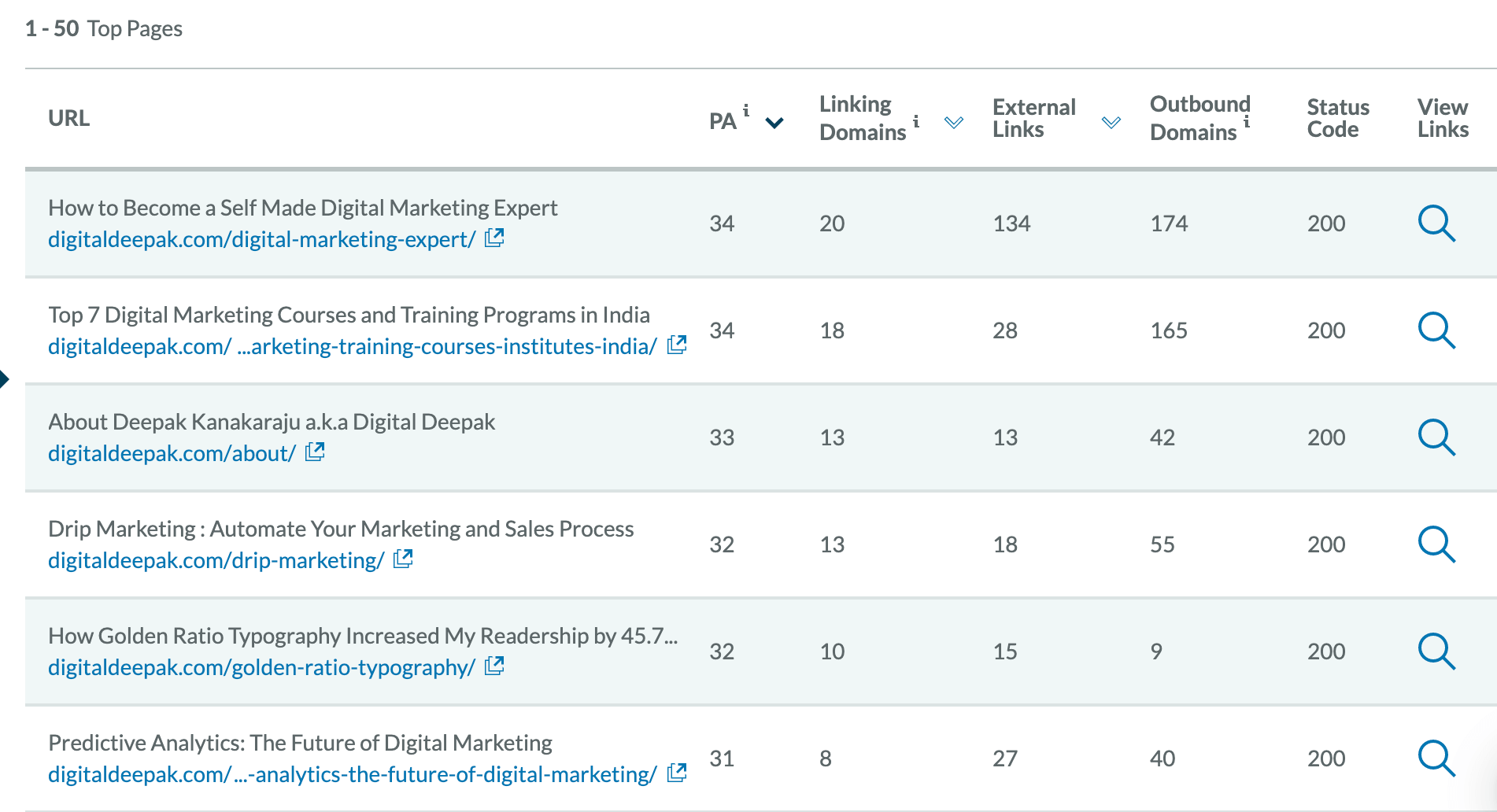 I get details like external links from the page, total page authority and status code of the page as well.
For a complete overview of Moz Pro tool… watch this video:
Moz Pro costs $179 a month and it is not a tool for everyone. However, if you are running a large website, you can invest in this tool. The insights and data that you get from this tool should be worth the cost.
You can also get Moz if you are running a small digital marketing agency. The basic plan comes with 10 campaigns and you can have up to 10 websites tracked inside your account.
3. Ahrefs
Ahrefs has been one of the top tools in the industry for a long time. They compete with SEMrush and Moz. We have a Ahrefs account that we use for our own websites and for our client's websites. We are in the $99 per month plan. It is cheaper than Moz for the basic plan, but they have plans which goes all the way upto to $999/month.
One of the reports that I get from Ahrefs which is not available in other tools is the outgoing links report. It gives an idea about all the other domain names I am linking to, and also the anchor text that I am linking with. I have discovered some links that I have not been able to find in Search Console or Moz.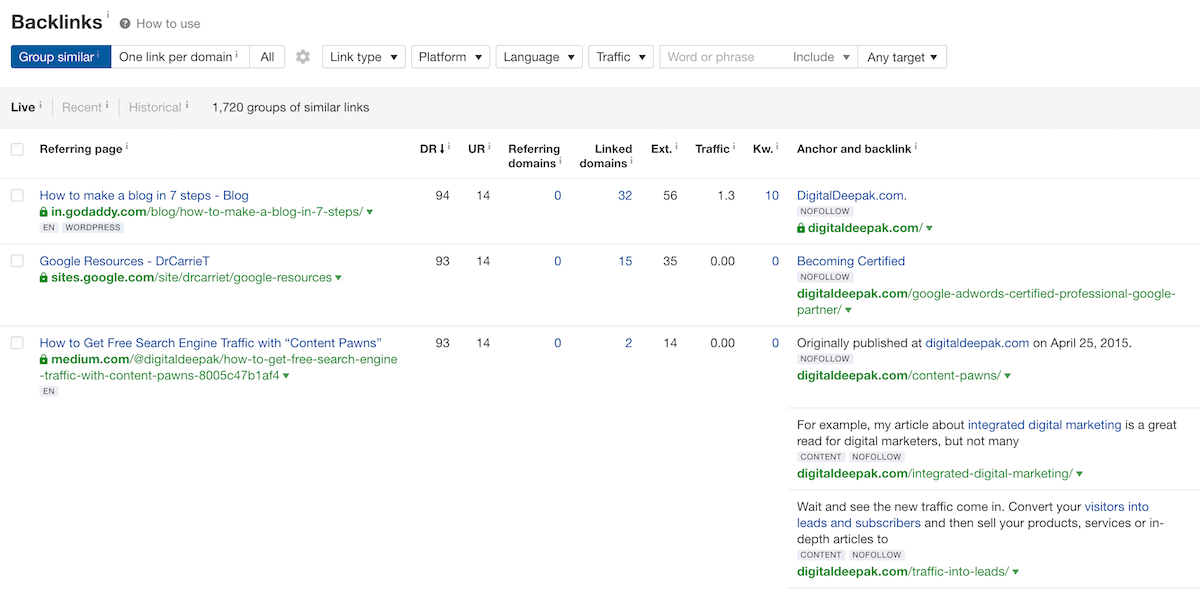 For example, this link from a GoDaddy blog post didn't show up in Moz or Search Console…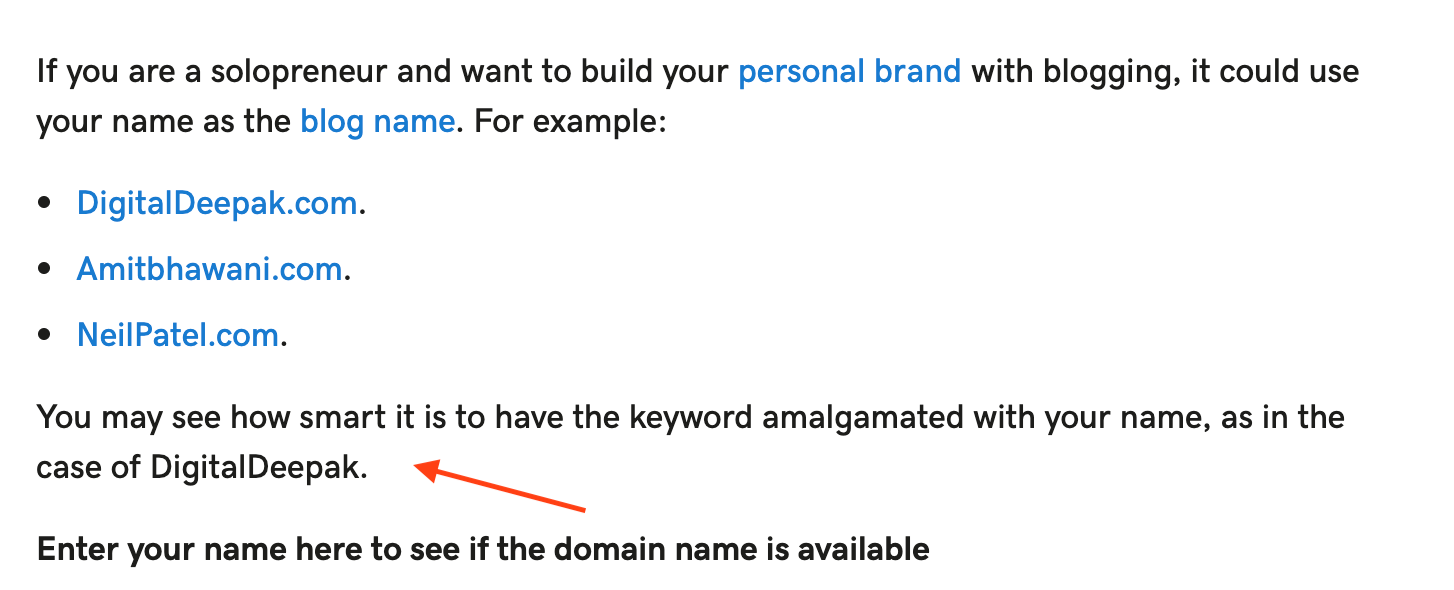 It also gives me an organic keyword report which shows the top URLs getting traffic through organic traffic.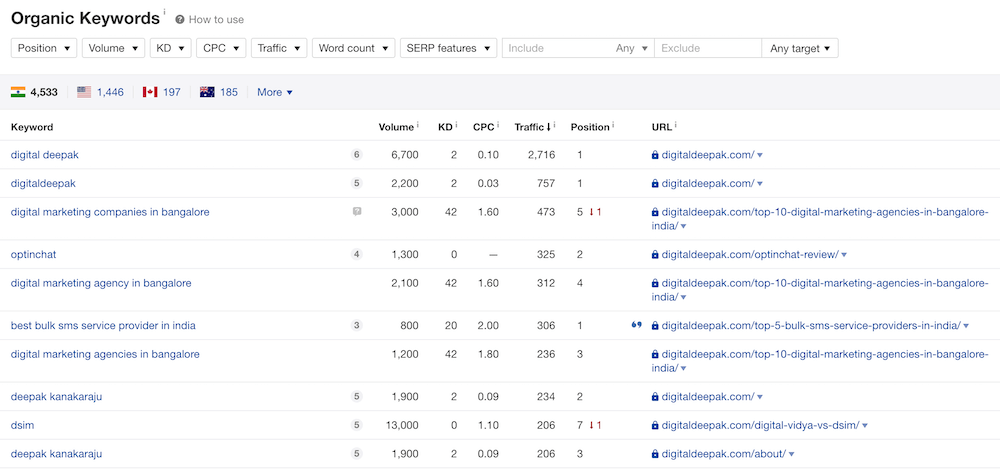 I have created a complete video tutorial on Ahrefs going over all the features of Moz…
I would recommend that you watch both my tutorials to get a clear understanding of these tools.
Cheers,
Deepak Kanakaraju