How I Built My Personal Brand as Digital Deepak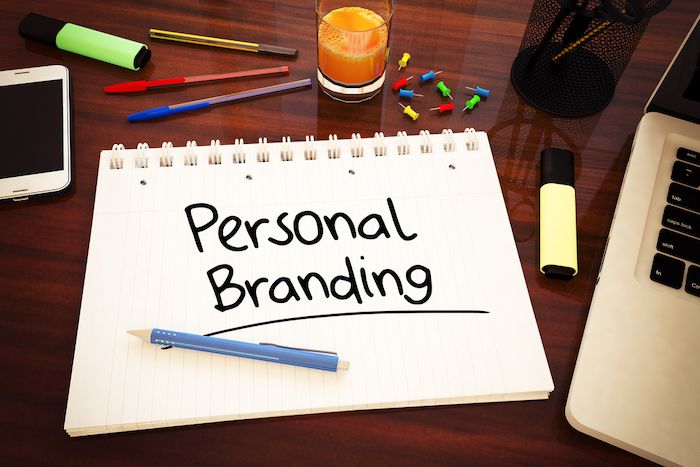 I run DigitalDeepak.com and it gets more than 100,000 visitors per month. I started in 2013, at that time I used to write two blogs a month. Since then I have been continuously writing articles on my blog.
In 2016, I started selling courses on my blog. I quit my job in 2017 and started doing blogging and online product sales full time. I was able to start launching products on the digital marketing niche and start generating a very good amount of sales because of the personal brand I have built.
One of the best things I did in my branding journey is that I coined a term that is rhyming and reflects what I do, I named myself Digital Deepak. The prefix Digital represents my expertise and it rhymes with my name.
The value I have gained from personal branding are:
Opportunity to speak at conferences with 500- 1000 attendees.
Apart from speaking at large conferences I also meet my fans and followers very frequently
I have more than 200,000+ active subscribers with my email list.
I have published a book called Edge of Sanity, it is about Entrepreneurship and it has 4.7+ Rating.
I have more than 83,000+ students on my learning platform, learn.digitaldeepak.com
I have launched more than 12 courses under my brand name. These are courses related to Digital Marketing.
I have created the world's largest Digital Marketing Group on Facebook which is called Learn Digital Marketing which has around 175,000 members in this group.
I have been selling courses using my brand. I have built an email list using my brand. I have built the Facebook Group using personal branding. I have started an agency called PixelTrack. I have made a lot of revenue just by selling courses, not even part of the agency. I have made more than 5 crores by selling online courses. All I have achieved with the help of personal branding.
Opportunities that you can derive by building a personal brand:
Based on your objective you can derive several benefits by building a personal brand.
Here are a few!
Sell courses
Get an opportunity to train others.
Consulting opportunities
Business
Attract your dream job
Networking opportunities
Sell digital products
Fame
Trust
Public speaking opportunity
Influence and authority
Becoming a role model for others
You can help people
Celebrity Status
Find Business Partners
Value for others
Inspire other people
Company VS Personal Brand
It's easy to build trust with a personal brand. People want to see the human behind the brand. We all love those behind the scene videos because we can connect with it on a human level. Why do big brands hire influencers? Have you ever thought that? Influencers have built a fan following who love and trust them.
When a celebrity launches his/ her product or service, it gets famous within seconds, isn't it? Have you ever thought, why? Because they have a huge influence on people.
You can build a company brand with the help of a personal brand. There are a lot of examples in front of us. Who comes to your mind when I say Tesla or Apple? Brands like these have also used Personal Branding and storytelling to develop trust and liking.
What stops you from creating a Personal Brand?
Fear of Judgement: People are going to judge you. No matter what you do, there is always going to be a bunch of people who would say nasty things about you. Stay positive and train your brain to not to focus on negativity.
Vanity metrics: When the numbers are not growing people get discouraged. To be successful on social media you need to be consistent. People are going to judge you based on the value that you are providing. The number will grow with time. Set your goals of having a personal brand. Take the necessary steps every single day to grow it and to attract the right people.
Fear of trolls and online bullies: Women are hesitant to build a personal brand. The most obvious reason is online bullies and trolls. Negative people are going to be there. These are the bunch of people who want to discourage you. It is wise to ignore them and keep doing what you are doing.
Don't compare yourself with celebrities: It's not about encouraging hero-worship or to have a cult following. It is about having a tribe or a bunch of people who are inspired by you, trust you, and see you as their role model. It is not meant to trigger envy but to encourage positivity.
Qualities required to be a personal brand:
Be Authentic: Stay true to yourself. Don't be afraid to show your vulnerable self. Staying authentic will help you build your brand.
Doing public speaking is also a method of building a personal brand.
When you are speaking in front of people you should be comfortable, that comfort will come when you don't have two different personas.
Authenticity is important while positioning yourself in front of people.
Be real and transparent: Don't try to look like someone that you are not. Have a single persona. You don't need to fit in. It's all about being who you are.
Methods of building a personal brand are:
Blogging: The blog is like planting a tree. You don't see instant results. With consistent work only, you will get the results. We have a project called High traffic blog, where I am building a blog from scratch. It is a free series. I am not charging anything for it. We have started it from scratch. Anybody interested in blogging can join.
Content on Youtube: It is a great platform to build a personal brand. Be consistent and share value. Choose a niche, make videos around it. Keep upgrading yourself and the quality of the video, do whatever is needed to scale It and it will start growing.
Publish a book: Start with an E-Book. Write an ebook around the topic where you have good grip and mastery. It's a way to enhance your branding.
Instagram: You can start your branding journey from Instagram. Social media is open for all. You don't need to pay anything to be on social media. If you want to scale quickly, you can always invest some money to help your brand reach more people.
Public Speaking: Participate in Meet Ups, grab public speaking opportunities. Let people know you by representing yourself in front of the huge crowd. This is the ancient way of influencing and building a personal brand.
Why should you have a niche?
Niche is a narrow segment where you are known as the market leader or a brand. Select a niche where you are known as the market leader within that niche. It is very important because you need to have not just a market share but mind share too in people's minds. When I started Digital Marketing in India, there was no clear market leader who was a digital marketing expert. I positioned myself as a marketing expert.
Now you can position yourself as an SEO expert. Within SEO, you can do SEO for particularly e-commerce or health websites or something else. People remember number one in a particular area. While selecting a niche to be number one in a particular category, create a niche within that major category and position yourself as an expert in that field. The niche should be big enough so that you can earn money out of it.
Importance of a positive mindset
The limiting beliefs that preventing you from growing are:
Why would someone listen to me: People want to learn from people who they admire and take inspiration from. You have read this blog so far because you want to become like me. People want to learn from those who are one level above them. People want to relate, that is why personal building helps.
Learn, do, and teach others. When you teach people your expertise increases. You become an expert by teaching.
You don't need to fit in: The world wants you to fit in. We end up doing things people want us to do. The world always tells you, this is how you should be. But if you want to become extraordinary you will have to choose your path on your own.
Don't try to please others. Don't try to be the second version of others. You will stand out only when you are unique. If you don't like something say no, it is all fine. Start small, find out who you are, and go ahead.
Have positive people around
Have people who appreciate you. If you are stuck in a negative environment, leave such an environment. Find people who love you and appreciate you. Appreciate yourself and nurture yourself. You need to take the initiative. Be a rebel against your mind's voice. The mind is telling you not to do something because it wants comfort for you. But you will have to push yourself to do things which are tough but rewarding at the same time.
Personal branding is the easiest way to build wealth. Starting putting your work in positioning yourself as a brand with a long term goal in your mind. Show up every day.