How Bloggers and Self Employed Professionals Can Get in the News?
Have you ever wondered how bloggers and other self employed professionals get in the news? If you haven't done any research so far, you probably thought that it happens by luck or chance. It does happen by chance once in a while, but there are some proactive things that you can do to get featured in the mainstream media.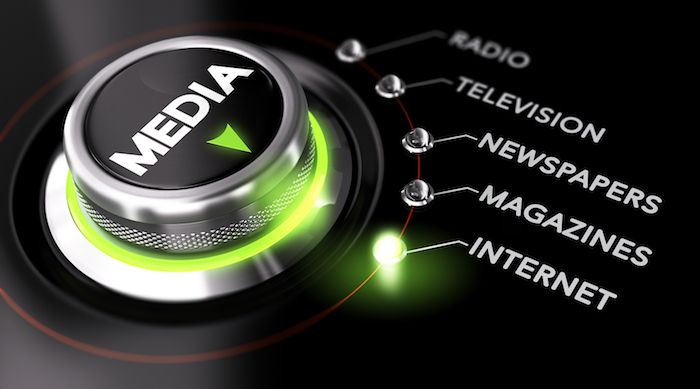 Getting featured in the news or media gives you authority and backlinks. If a newspapers covers a story on you, your authority and credibility among your followers skyrockets. Also, you get backlinks which helps in SEO.
Some newspaper websites have a policy not to give backlinks, but your brandname gets mentioned and search engines track brand mentions as well. Your author rank will go up when you have brand mentions.
So how can you, as a blogger or an independent professional get featured in the news? Sometimes journalists from reputed publications will get in touch with you to help with their story.
Recently a journalist from Times of India got in touch with me to help her with a story on digital marketing courses. I helped her with a lot of relevant information. In return, she quoted my words on the article and attributed it to my name.
But waiting for a journalist to get in touch with you is not always a great idea. Sometimes it may never happen.
However, you can increase the chances of something like that to happen by mentioning in your about page and bio that you are open for questions and are ready to help reporters and journalists on questions related to the industry.
You can do some proactive steps to get featured in the news. You can contact journalists directly and help them with their content. If you observe a journalist writing about your topic of interest, you can contact them via email and point them to further articles on your blog or website they may be of interest to them. This way, they will know that you exist and are likely to contact you in the future if they need any help.
Maintaining a good relationship with reporters and journalists is the best way to get featured in the news. You cannot buy your way into organic mentions.
Once you get featured in a few news articles in the mainstream media, it is a snowball effect from there. Your brand's visibility now expands to more journalists and your chances of getting features becomes higher.
Hiring a PR Agency
If you do not know any journalists and if you do not have the patience to wait for someone to contact you for a story, you can leverage the contacts of a PR agency to get featured.
PR agencies come in many flavours. Some agencies are really in the top of their league and they will take only big companies as their clients.
Some agencies are small and will be able to take individuals and bloggers as their clients. PR agencies have contacts with the media and they constantly help the journalists with their stories.
I had contacted a few PR agencies and some of them declined to work with bloggers and small entrepreneurs stating that the scope is very limited. Their charges start from Rs.1 Lakh or more a month and some really high end PR agencies may ask you to sign up for a 11-month commitment.
Usually the charges are a monthly fixed retainer fee. Once you become their client, they will work with you to prepare stories around your industry and pitch it to other journalists. If a journalist likes a story, he/she will publish it on their publication and mention you.
If you are already an authority in your niche, you may even get an exclusive interview from a journalist. Sometimes the interviews are conducted in person and then it is converted into articles. Sometimes the Q&A happens via a phone call or via email.
If you already earn a good income as a solopreneur and want to get a quick start in getting featured in mainstream media, hiring a PR agency would be the best path.
You can also choose to work with a PR agency for a period of 6 months and once you get a good number of mentions, you can manage the media relations yourself.
If you hire a really high end PR agency and pay them enough, you can also get on TV! Though that is not completely guaranteed because it also depends a lot on the industry that you are in and how interesting your story is.
Press Releases
A PR agency will also help you in launching press releases. A press release is nothing but "an official statement issued to newspapers giving information on a particular matter."
If you are launching a new product, you can issue a press release about that. The press release will be distributed to a lot of media and publishing companies. If the journalists find the news interesting, they will use the content in their story.
I am yet to work with a PR agency for my personal brand. I will update this article with more information once I have some experience in it.
If you want to get started, you can start by Googling "top PR agencies" in your city and shoot them an email asking them about their services.
And if you have any experience in working with a PR agency, share them in the comments below.