Google AdWords Mastery: Home Study Video Course (with Certificate)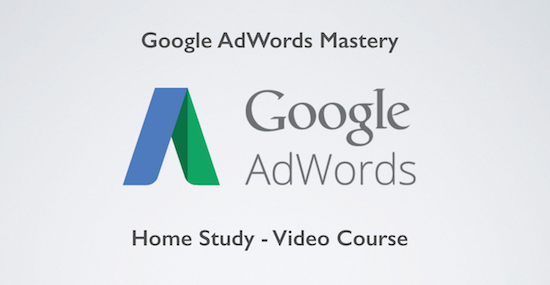 I have just launched Google AdWords Mastery – a complete home study video course to help you master Google AdWords. After completing this course you will get a course completion certificate too.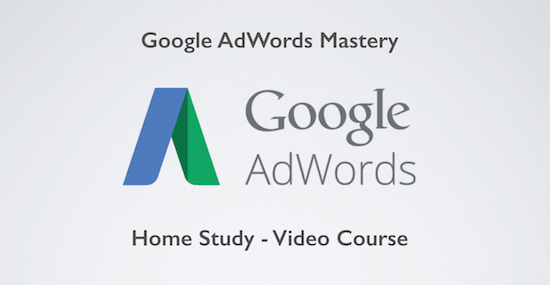 All the lessons are in video format and you will be able to download it in one go, or watch it online. After completion of the course, you will be capable of completing the Google AdWords exam and get certified from Google as well. Click here to purchase the course.
What's covered in this course?
The following lessons are covered in this course. All the lessons are in video format that you can download and watch from the comfort of your home.
Lesson 1 – Introduction to Search Engine Marketing and PPC
In this lesson we will learn about how search engines have evolved over time and how PPC ads were born. Search engine marketing is very different from other types of advertising and has unique advantages. This lesson lays the foundation for search engine marketing.
Lesson 2 – Introduction to Google AdWords
In this lesson you will get an overview of the AdWords tool. We will discuss about the power of PPC ads and why Adwords dominates the market. This lesson gives you the right mindset to become an AdWords Expert. We will also learn about how an Adwords account is structured.
Lesson 3 – Keyword Research
Finding what people search on the search engines is one of the most important aspects of search engine marketing. Keyword research also helps in search engine optimization. In this lesson we will learn about the mindset behind keyword research and also the different tools and methods you can use to do keyword research.
Lesson 4 – AdWords Keyword Types
AdWords has 4 different types of keywords namely: Broad match keywords, phrase match keywords, exact match keywords and broad match modifiers. We will learn about these keyword types and understand how it affects the campaign performance.
Lesson 5 – Campaigns & Creating Your First Campaign
In this lesson we will learn how to create an Adwords campaign. I will take you through the process step by step and show you the different steps involved in creating the campaign. We will discuss about different types of AdWords campaigns including display campaigns, bidding strategies, targeting options, daily budget and ad copy writing.
Lesson 6 – Landing Pages and Conversion Tracking
In this lesson we will discuss about what should happen after people click on your ads. Unless you have high converting landing pages and track your conversions, you will not be able to get a ROI from Adwords. This lesson is less about Adwords and more about what needs to be there beyond Adwords to make your campaigns work.
Lesson 7 – Location Targeting, Scheduling and Devices
In this video lesson we will discuss a little bit more about how to target your ads for different locations, how to set different bids for different cities and how to schedule your ads for certain times of the day and certain times of the week. We will also talk about device targeting and why targeting desktops and laptop users is important in certain situations.
Lesson 8 – Ad Extensions
This lesson will be fully about Ad Extensions. There are many extensions for the ads such as: Sitelinks extensions, Location extensions, Call extensions, App extensions, Review extensions, Callout extensions, Structured snippet extensions, Price extensions & Automated extensions report.
Lesson 9 – Negative Keywords and Search Term Report
Though we have covered a lesson on keywords before, this lesson will specifically focus on negative keyword harvesting from search terms report. Search term report is one of the most powerful reports in the entire Adwords interface because it shows you exactly what people are searching for. This data is not just useful for SEM, but for SEO as well.
Lesson 10 – Conclusion
Adwords is an ocean. 80% of Google's revenue comes from Adwords, and over-time they have made it one of the most complex advertising systems on the planet. In this lesson we will learn about how you can keep yourself updated on what's changing at Adwords. We will also discuss about how to complete the Google AdWords exam and get yourself certified by Google.