7 Reliable Sources to Generate Leads for Your Business through Digital Marketing
When it comes to getting business online, lead generation is one of the biggest responsibilities of a digital marketer. Branding and PR is also important but because branding is not measurable, generating leads (direct response marketing) feels more tangible and can help in scaling up fast. When it comes to lead generation online, there are no free and paid methods per se. No source is free in the real sense. Some channels require more money to be invested and some channels need more time to be invested.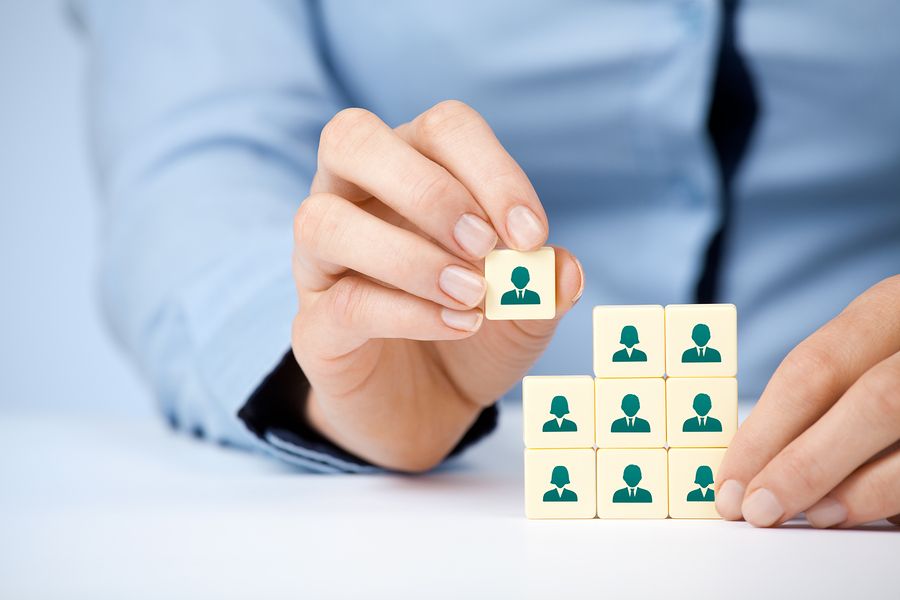 If you invest time, your results will last longer but the initial growth will be slow. If you invest money, you will get quicker results but won't have continuity. A combination of time and money investment would be the ideal way to go – you get leads fast and also your efforts will have a ongoing momentum. Integrated digital marketing helps marketers achieve that goal. As a digital marketer, I use the following channels the most to generate leads for the projects I am a part of.
1. Google Adwords
Google Adwords has been the number one source of quality leads for all my projects. Since I am displaying my ads only to the people who are specifically searching for the product or service that I am offering, Adwords gives quality leads and the conversion ratio is usually high. Adwords can help when you need to reach your lead generation targets within a short span of time.
The downside of PPC is that it can cost significantly and the bids for adwords ads gradually keep increasing over time because of the demand generated by other advertisers. With adwords, if you are not careful, you may end up wasting a lot of money.
Proper tracking, segregation of different marketing messages through different ad groups and relevant landing pages is very important for getting good conversions at low costs. Adwords also helps you to unearth new keywords and find out which are performing very well. This information can help you with inbound marketing.
2. Facebook
The world's biggest social networks has it's pros and cons when it comes to lead generation. For certain markets and niches it tends to work very well but for certain markets it doesn't work at all. In my experience, B2C projects can get good leads from Facebook but for B2B projects it doesn't work that well. I think the reason is obvious, Facebook has people who are in the "consumer" mode. If you want to generate high quality B2B leads, LinkedIn is the place to go.
3. LinkedIn
LinkedIn is a professional social network. Hence you can expect the opposite result of Facebook ads. If you want to generate B2B leads, LinkedIn is a gold mine. But it may not work for all B2B businesses. LinkedIn ads are usually very costly in terms of CPC and the view to click conversions are very low. The last time I ran ads on LinkedIn with specific targeting, the cost of clicks ranged from Rs.150 to Rs.250. ($3 to $4). Unless you are targeting a wide range of audience, getting a significant amount of traffic to impact your marketing can be very difficult. That being said, only testing the waters can give you an idea if it will work for your business or not.
4. Display Advertising
Display advertising, in general is not a great source of traffic and leads to start with. Display adversing, whether it is banner or a video clip is a remnant of the traditional advertising industry. Newspaper and magazine ads became display ads on websites and blogs. TV video ads became YouTube TrueView Ads. The general consensus among digital marketers is that display advertising is great for branding but not for lead generation or direct response marketing.
Having said that, I still wouldn't discredit display ads completely. If you have enough marketing budget and are running out of lead sources from other channels, I encourage you to go for display ads. Google display network through adwords is probably the biggest source that you can tap into. Individual blogs and websites with their own display ad inventory can also be a great source if you have the patience to pick out those websites and work with them. Sometimes you can get great deals.
5. Affiliate Programs
Affiliate programs are my favorite source of leads because they are extremely scalable. Affiliate programs can work in any market. Instead of taking the risk of investing money in different marketing channels and then hoping that you would get a good return in terms of quality leads, you can pass on the risk to the affiliates who will be ready to send you leads at a fixed cost per lead.
The only possible problem that you would encounter is that you may not find enough affiliates agreeing to promote your program at the cost that you are offering. But if you can get those two things right, there is nothing like affiliate marketing for lead generation.
6. Inbound Marketing
If you are just starting up and have more time than money, then inbound marketing is the way to go for lead generation. Inbound marketing includes content marketing, video marketing, guest blogging and other forms of content creation and marketing which attracts the target audience that can become your customers. Inbound marketing can be used in combination with paid advertising via integrated digital marketing.
Once you attract them, you need to convert them into your customers. This can be done by capturing the leads, following up via emails, phone calls, in person meetings if required. Usually, converting leads into paying customers is the responsibility of the sales team. But marketers cannot ignore this area completely. Marketing can get involved even after the lead capture is done so that the sales team finds it easier to convert them into customers.
Even if you run a big business with a huge marketing budget, inbound marketing can help you generate leads when other channels have hit their ceiling. Also, inbound marketing helps you connect with you customers and understand more about your target market and their needs. Its like a live focus group at a fraction of the cost and with a gold mine of information. Such information may even help you get ideas for new products and services.
7. Solo Ads / Co-Registration
Can you identify a company that is not your competitor but has the same audience who you want to target? Since they are not your competitors, they may be willing to promote your product to their audience for financial compensation or in return for your promotion of their products to your audience. This is a win-win situation.
Imagine a well established company with 100,000 customers. With a single email from them to their customers about your offering could generate 2,000-5,000 leads for you in a single day! You will have so many leads that you sales team wouldn't be able to handle it.
Conclusion
There are more sources for lead generation apart from the ones mentioned above. Offline lead generation with meet ups and events can be a powerful and cost effective way. But since we are discussing only about online lead generation, we have not included here in the discussion above. There are several methods of offline lead generation, it deserves a topic for itself. Offline lead generation coupled with online sales process automation can give delightful results.
Any questions?