How to Generate B2B Leads Using Google AdWords
Google AdWords is a great tool for driving targeted traffic to e-commerce websites and other businesses. In the B2C market, the CPCs are not that high and is a great marketing channel for several businesses. But did you know that AdWords is also a great tool for generating B2B Leads?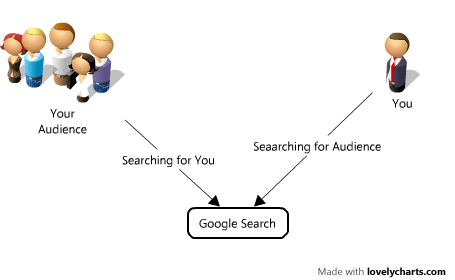 B2B Marketing comes with the huge challenge: you have to get the targeting right. For example, if you are selling a SaaS software to doctors, it makes sense to advertise on magazines and journals which doctors read. But even with such targeting, you are still shooting in the dark and only a small percentage of the people who see your ads are your prospects.
With AdWords, you show the ads only to the people who are searching for you. The seller and buyer meet each other half way and the place is Google search.
However with other forms of advertising, say Magazines, you make the reach out and you are interrupting your audience while they are reading about something else. Your audience are not proactively searching for you.
Magazine readers look at ads more than any other traditional content medium – but still your marketing campaign is not going to be as effective as an AdWords Campaign.
Use Conversion Bidding (CPA)
When you are using AdWords to generate leads and not clicks, it makes sense to bid on conversions. You are not looking for visitors to your website, you are looking for leads who could potentially convert into customers.
You can enable conversion bidding from the campaign settings. You have to edit your bid strategy.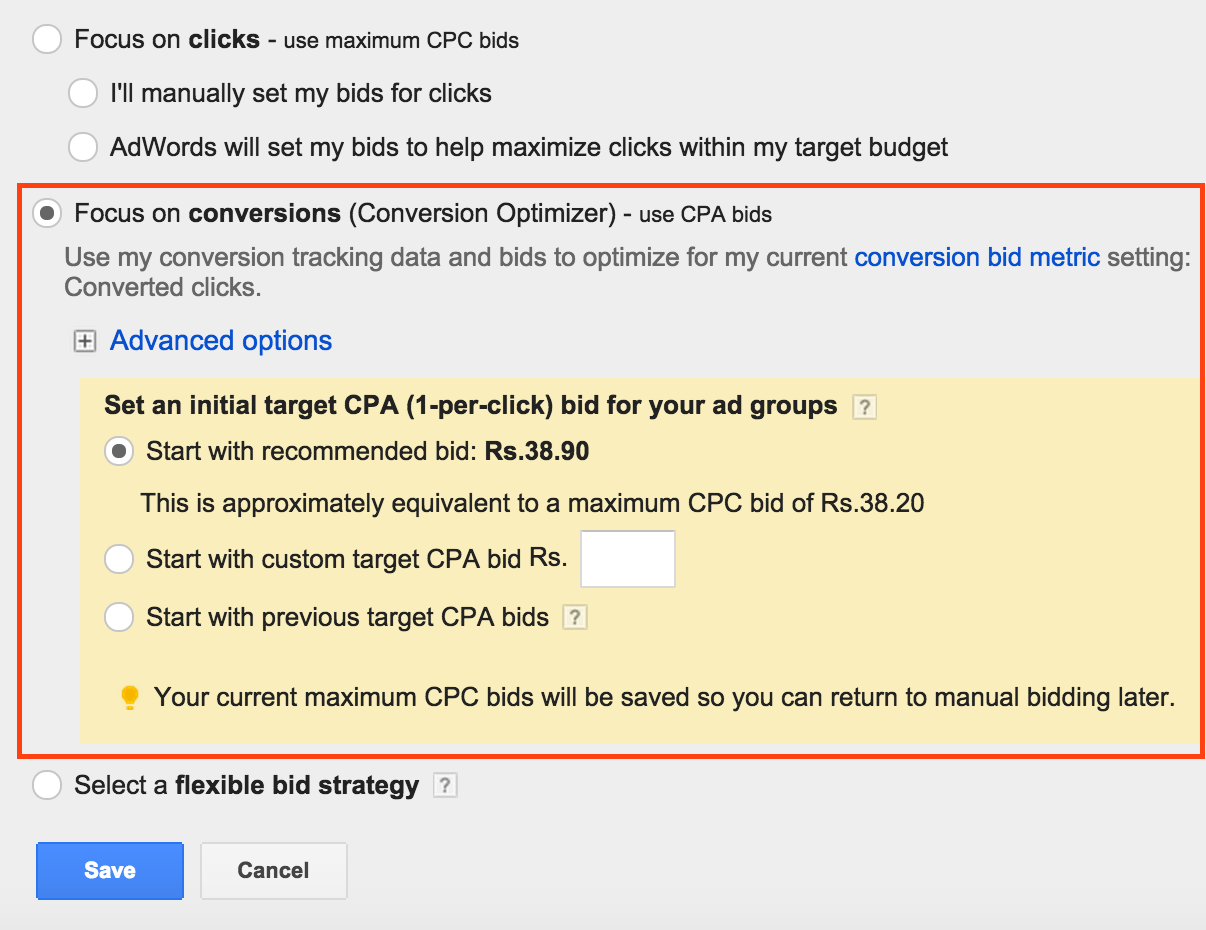 You can have a look at your campaign settings now. There is a good chance that conversion optimizer – CPA bidding option is not activated for you yet.
Before you can bid for conversions you should have:
Installed conversion tracking pixel on your website. For example, place the conversion code on the thank you page that loads after the visitor fills up a lead form.
Run the CPC based campaign for enough time so that there is enough conversion data. Only using these conversion data, AdWords will run the campaign for you. Without this, you will not be able to bid on CPA basis.
Things to Remember with AdWords CPA Bidding
1. Initially you cost per lead will be much higher than what you have set. AdWords needs time to learn and cannot optimize overnight.
2. You will still be billed on CPC basis. Though you are setting a CPA target for your campaigns it doesn't mean that you will be paying only for conversions. This type of bidding is only to help you reach your target CPA cost for every lead. End of the day even if the cost of conversion goes up, you will be billed based on the clicks. Only difference is that the CPC is automatically set by AdWords based on historical conversion data.
3. Always look at the data from the previous day. Do not keep refreshing the AdWords interface and panic when the cost per conversion goes 3x to 5x your target. It will be frightening and you will change things based on emotion. So always make decisions based on the cost, clicks and conversion data from the previous day. The numbers average out only when the day closes. You will not have enough data to take actionable insights when the campaign has run for a few hours.
Benefits of AdWords Conversion Optimizer
There are quite a few benefits to conversion optimizer and CPA bidding and that's why I use it for a lot of campaigns.
It improves over time. You get more leads at lesser cost.
You don't need to keep adjusting bids manually.
If you need more leads, you just need to increase the target CPA bid, the CPCs will go up accordingly based on Google's bid landscape and you will get more leads.
Improving Performance of Your CPA Based Campaign
Now that Adwords is taking care of your CPC bidding, what else can you do to improve your campaign performance?
Add More Keywords & Ad Groups
Discover new keyword themes and setup new ad groups. Add more keywords to existing ad groups. More keywords = more reach and more leads. If the competition for these keywords are low then the CPCs will be low resulting in cheaper leads.
Write Better Ads
When you write better ads, it will get more clicks and hence it will convert more. You need to get the CTR as high as possible. The only way to do this is ABT – Always be testing! Have more than 3 ads in each ad group and see which ad gets better CTR. Remove the under performing ones and create more ads. Always try to beat your best ad with better CTR.
Add More Negative Keywords
If there are keywords which drive clicks but not leads, then you need not worry about it because you have enabled conversion optimizer and Google will reduce the CPCs for the keywords which are not giving you leads.
But there will be certain keywords which will drive you leads but they may not convert into customers. Google Adwords doesn't know that. You have to remove them manually. You can only do this by looking at the search terms report. This report will show you the exact keywords that people searched for and that gave you conversions. You can find them under the dimensions tab in AdWords.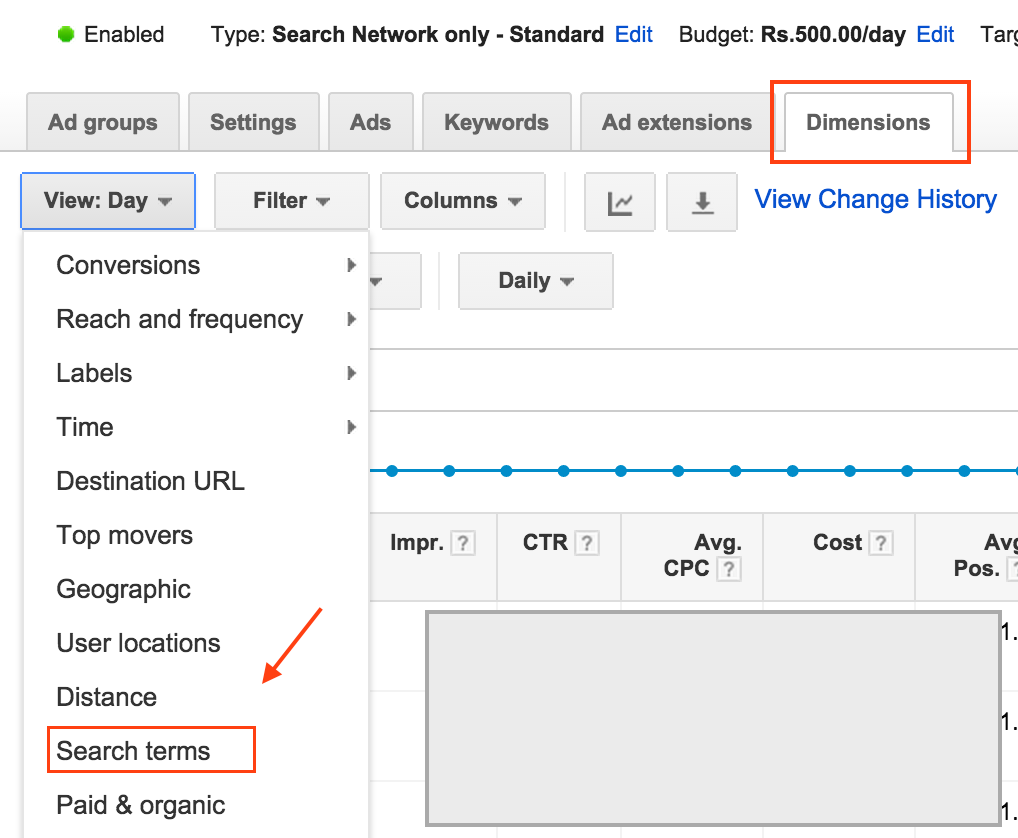 These terms are not the same as your keywords. Keywords are the direction that you give to Google as of when & where to show up your ads but the keywords that people search for will always be different than your list. Search terms report also gives you new keyword ideas.
Conclusion
I hope the above ideas helped you understand how to use AdWords to get more B2B Leads. Check out more articles related to lead generation on my blog.
Recommended for You on my blog: