4 Ways to Ethically Steal Customers from Your Competitors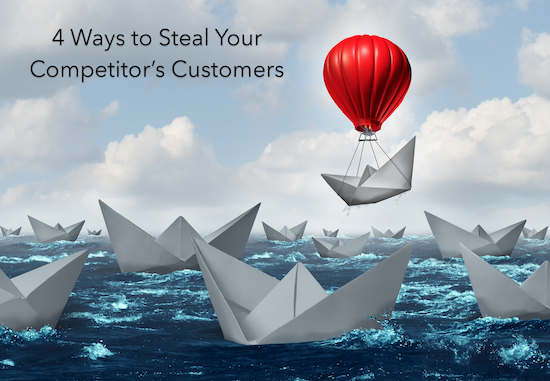 Building a product or service that your customers want is just half the hurdle in your startup journey. Reaching out to your target audience & converting them into your customers is probably as difficult as building the product itself.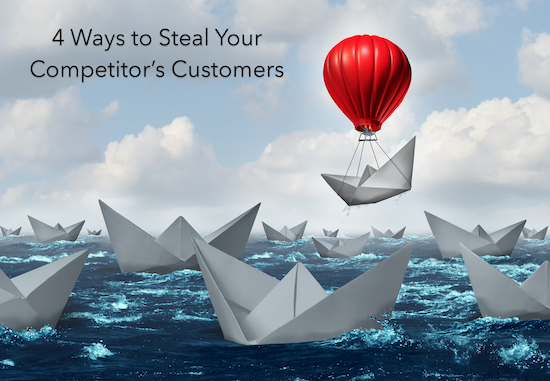 There are several ways through which you can target and reach your potential customers. But one of the best and easiest ways to get customers instantly is to target your competitor's customers!
If you are entering a profitable market, you are sure to have competitors already. In fact, if you are trying to penetrate a niche where you have no competition, it could be a recipe for disaster.
Your competition has already done the hard work of convincing people that they need the product. They have created the market for you. Now you have an opportunity to beat them by creating a product or service that's better than their offering. And when you create a better product at a better price point, your competitor's customers are sure to flock to you.
Before the advent of digital marketing, it was not easy to reach your competitor's customers without a huge marketing budget. But digital marketing has given us a lot of growth hacks that can help us achieve the same goal with a very small budget. Here are 4 top methods that you can use to reach and convert your competitor's customers.
1. Target Your Competitor's Brand in Google AdWords
Your competitors build brand awareness using ads and other branding exercises. A good percentage of the people who have heard about that brand would end up searching for that brand name on Google. These potential customers are closer to the conversion stage in the funnel because they are searching for a specific brand name or product name.
Google gives you an opportunity to tap into this market by running ads for your competitor brand keyword. For example, have a look at Hootsuite's (a social media management tool) ad for its direct competitor's (Buffer) brand name search.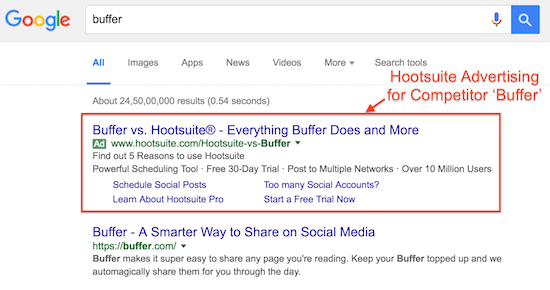 This type of bidding in Adwords is a double edged sword, you have to follow the rules and guidelines by Google for using brand names as keywords.
One of the disadvantages of these type of ad is you are inviting your competitor to bid on your brand search as well. And also due to low-quality score, it will be costly to maintain the first ad position. You might have to pay a lot more than your competitor for their brand keyword. And note that it is a good practice to run ads for your brand keywords as well.
If you are advertising for your own brand, you will get a lot of clicks at a very low cost due to high-quality score and you also prevent your competitors from stealing your potential customers by advertising for your brand keywords.
2. Facebook Interest Targeting
Unlike other ad platforms, Facebook doesn't allow you to target your competitor's customers directly. But still, you can use interest-based targeting options to show ads to the audience who Like your competitors brand.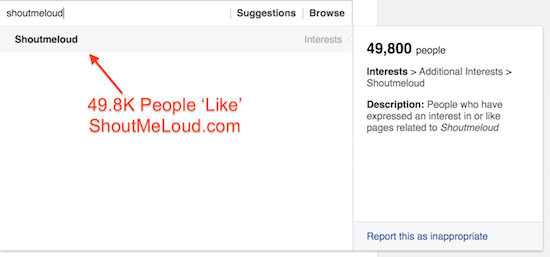 In the targeting section just type in your competitor's name or domain name, most of the time it will show up. However, your competitor's name won't show up if they don't have a big enough audience.
In the above example, you can see that the brand Shoutmeloud has around 50k followers. Though Shoutmeloud.com isn't my competitor per se, their audience is similar to mine and hence I can use in my targeting.
How do you know that you are targeting exactly targeting your competitor's Facebook fans? You can compare the interest-based audience size and competitor's Facebook page followers.
The risk of this kind of advertising is you will never know how your competitors built their following on Facebook. It will be a total waste of campaign budget if your competitor built their follower base with poor targeting. The only way to find out is to monitor the conversion quality and taking a call accordingly.
3. Native Gmail Ads
Email is the best conversion channel for both B2B and B2C segments. That's why most companies spend so much money to capture people's email. But did you know you can send emails to people even without having their email ID? You can do that with native Gmail ads!

Gmail is part of the Google display ad network. Gmail ads are the expandable ads that will be shown in the Gmail Tab. You can target people based on keywords, topics, and demographics. Apart from this, you can target people those receive mail from a particular domain.
These ads look like an Email first. You can use any of the available templates or plain HTML to create the ads. All you have to do is add mail.google.com as a managed placement in your display network and your competitor's domain name or brand name as a keyword. I will soon be publishing a detailed guide to running Gmail ads. Stay Tuned!
4. Twitter Ads
Studies show that "42% of Twitter users follow brands or companies". You can get more followers and create awareness using Promoted tweets, Promoted accounts, and Promoted trends.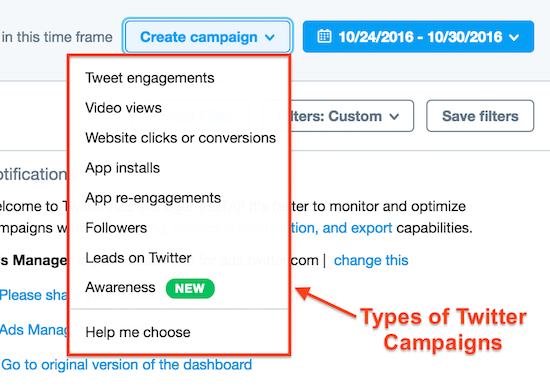 You can target people based on their Bio, accounts they are following, and keywords. Twitter provides username based targeting called tailored audience targeting. You can use any of the following tools to download your competitor's account followers: Twitonomy, Audiense, Followerwonk or you can use this free Google spreadsheet.
Upload the downloaded usernames in the tailored audience targeting section and create the ad. You can use any of the 9 different types of twitter cards based on your campaign's goals: Summary card, Large photo summary card, Product card, Player card, Audio card, Photo card, Gallery card, App card and Lead generation ad.
5. Bonus Tip: Stalk Your Competitor's Unsatisfied Customers
For all the above-mentioned methods you need to have an ad budget. But what if you don't have enough budget?
Did you know that around 30% of the companies having a separate twitter account for customer service? Customers believe response rate for any complaint is high on twitter and companies are more transparent than ever.
Now, this gives you an opportunity to stalk your competitor's unsatisfied customers and possibly convert them into your own customers. People are highly likely to switch brands when they are not satisfied with a brand.
There are several tools that will help you monitor your competitor's brand mentions. One of the best practices is to create a channel called #competition on Slack (or any other internal messaging tool that you use) and set up an automation in such a way that all your competitor's tweets appear on this channel. This will help you monitor and respond quickly!
I hope this article gave you some new ideas! Any questions? Leave a comment below.