Create Custom Branded Short URLs on Your Own Domain with Bitly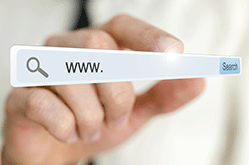 When in comes to social media, emails and offline publication of links, URL shorteners play a very important role. The URL looks clean, you can track the clicks on the URLs and easy for someone to visit a web page mentioned in a magazine, book or newspaper article.
Bitly.com is one of the most popular URL shorteners around. Their short URLs start with bit.ly followed by a few characters. But did you know that bitly also allows us to have our own custom domain? You can register your short domain name and use it with bitly system for free.
Having your own custom short URL helps in branding and increases your cool factor. I had this short domain from a while back – dpak.net and now I am using it for URL shortening with bitly. Hence forth, all the links that I share on social media and email will be something like this: http://dpak.net/
NBsb5K
If someone manually types in dpak.net in the browser bar, it can be redirected to a URL of my choice. It usually redirects to bitly.com by default but you can change it in the settings. You will not be able to have any content or website on this domain. The domain name should be dedicated to URL shortening purposes only when you are using it with bitly.
Whenever I am logged into my bitly account, the URLs I try to shorten would be dpak.net URLs by default. It also works beautifully with the chrome extension. I could be at any web page and if I want to shorten the URL, I just would need to click on the bitly icon and it immediately gets shortened with my custom domain. Like this…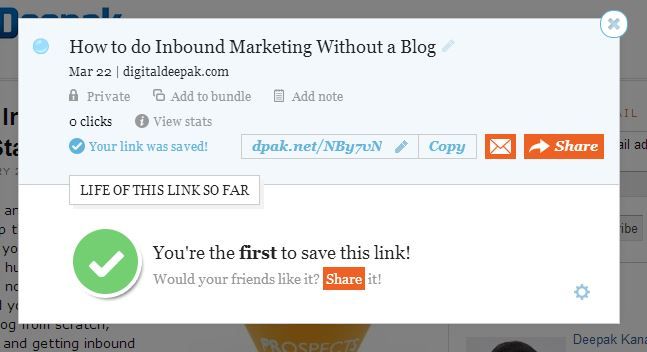 How to Setup a Custom Domain in Bitly
Sign up for a free account in bitly.com. Go to Settings -> Advanced. In the Custom Short Domain section select Personal (if it is for personal blogging) and enter your short domain. You have to change the A records of your domain name to make it work with bitly.com.
You do not have the name servers option in bitly. You should have your own DNS management system for your domain name to enter a A record. Usually, many domain name registrars provide DNS management for free. Or you can use a premium DNS service such as Amazon Route 53 like I do.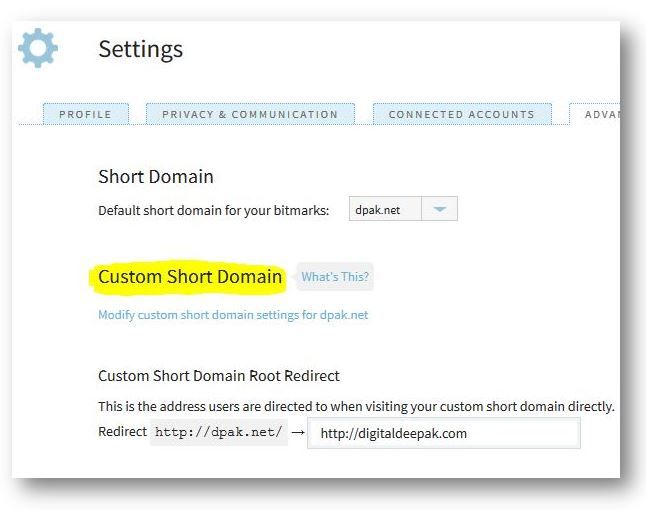 Once the A records are changed, its done. Your short URLs will start working almost immediately. Like magic! You can also track stats such as clicks on your short URLs. It will show you the referrer and the country as well. Amazing! If bitly asks me to pay for this service I would be happy to!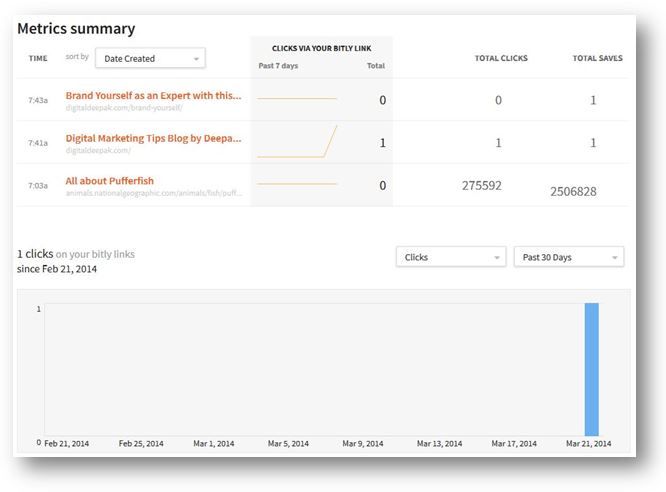 Where to Get Nice Short Domains?
Domainr.com is a domain name search service with a special focus on short domains. You can also try some domain hacks with the tlds. For example, Dharmesh from Hubspot uses the short domain Dharme.sh. Not many of us would be lucky enough to have a name that has the last 2 or 3 charters which is also a TLD.
If you do not get the domain you want and are ready to pay a premium to get a nice domain name, head to sedo.com or buydomains.com. They sell plenty of short premium domains. In fact, my short domain name dpak.net was purchased as a premium domain. Dpak is just the short form of Deepak and it sounds the same, well almost! 🙂
What if Bitly Shuts Down?
There is always a risk of a business closing their doors and disrupting your flow. As of now, bitly does not provide an option to download all the short links you have ever created. I have contacted bitly support regarding this and if they allow us to take a back up of our custom short URLs, it would be great. It will even allow us to migrate the entire database to our own short url script which we can host in our server.
That said, always use short URLs for social sharing only, where the life span of a link is not that high. If you are linking back to your blog from other places, use your original URL as much as possible for the benefits of SEO and link life longevity.
Any questions?