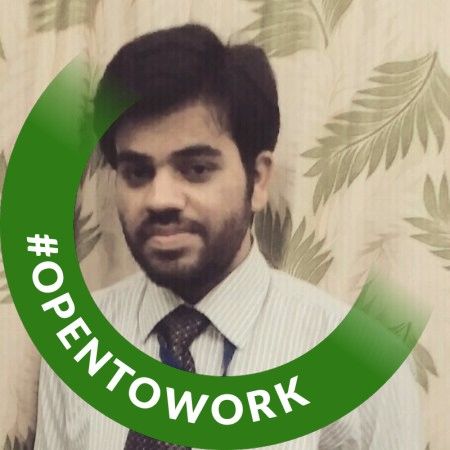 About: I'm a Content Writer and Digital Marketer by profession. I have eight months of experience as a content writer and I'm fresher in the field of digital marketing.
I take up freelance work related to content writing and digital marketing. I can help your brand/startup with all kinds of content needs, be it blogs, articles, press releases, or newsletters. In digital marketing, I can help your company in running Facebook and Google ads campaigns. Also, I can help in lead generation for your business.
My professional journey is nothing short of a roller coaster ride. I quit my Government job to make a career in writing. Initially, many people questioned my decision, but my parents supported me. People still ask a lot of questions to me why I quit my job, to which I have only one answer- Make your career in something that you love doing, not in something people/society wants.
I'm a certified professional content writer by B-Cube Consulting. So far, I have done a couple of internships and a job in content writing. I take up content writing works on per word or project basis. As far as my journey as a Digital Marketer is concerned, I have done an internship under the guidance of Digital Deepak. I don't want myself to be limited to content writing only, so I took up this internship.
You can get in touch with me for your brand/company's content or digital marketing needs. Right now, I'm open to both kinds of works. Together let's take your brand to new heights.
Experience with the Digital Deepak Internship Program:
I didn't want myself to be limited to content writing roles only, so I took up this internship. I'm from batch-2 of the internship program. I completed my internship in June.
During the internship, I learned many things about digital marketing in depth. It all started with digital marketing basics, then to understanding customer persona.
After this, we learned about copywriting. Later we learned about setting up a blog on WordPress and generating leads via landing pages. Finally, we learned how to run Facebook and Google ads and develop our own information product.
The good thing about this internship is that it was result-oriented. We were assigned assignments after each class and we were supposed to submit it within the specified deadline. Honestly, I liked the cashback model of the internship. It's a great idea to give incentives to people for completing the assignments on time.
Deepak sir guided all of us throughout this journey. He is an ideal mentor who loves teaching. I consider myself fortunate that I got a chance to learn from him. After the internship, I got a client from the learn digital marketing group of Deepak sir. Within a month, I got a couple of clients. So, if you do this internship whole-heartedly and brand yourself properly, then there are many opportunities waiting for you to grab.
Goals: My goal is to establish myself as an exceptional content writer and digital marketer. It's my dream to work for top companies like Google, Facebook, and Linkedin. Also, one day I want to write a book, it's been my goal since the day I started writing.
Skills:
Lead generation and all kinds of social media ads (Facebook, Google, Instagram, and Linkedln)
Contact Details: