Top 10 SEO Training Institutes in India with Certification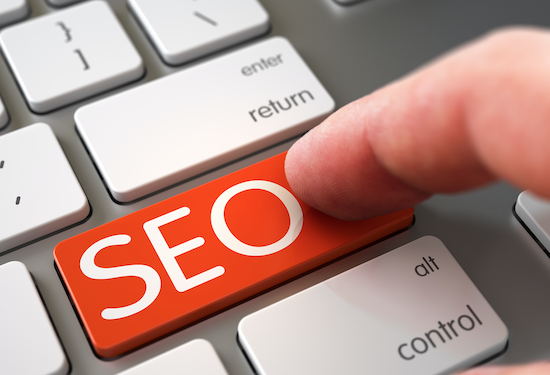 SEO today is a challenging skill to master. The internet space is constantly evolving. What tactics worked 10 years ago may not be applicable in 2018.
However, the goal of SEO remains the same. Reaching the right people with the right keyword intent with content that matches their requirements
Learning SEO requires critical and creative thinking. Being able to Analyse is also an important attribute.
SEO stands for Search Engine Optimisation. It's a technique of including certain word phrases within the contents of a website. Search engines like Google then show that content as a top result to those who type in those phrases.
SEO is crucial to a website's success. Without SEO even a brilliant content may remain undiscovered. Having known its value today, it makes sense to be proficient in this subject.
Learning SEO would help individuals make a long-term career in the internet space. It would also help businesses who aim to have a visible online presence.
There are many ways to learn SEO step by step. But it's important to examine and check all possible options that best suit your needs.
Below is a list of top SEO training institutes in India with certification. It provides an in-depth look at-
Who provides the training?
What brings them to the top?
What are the training details?
Who is it best suited for?
1. Digital Vidya
Digital Vidya is Asia's leading digital marketing and data analytics training company. There SEO certification course is based on self-study. Plus one month instructor-led online courses.
They are Google and Microsoft India's official training partner. They train their agencies and partners respectively.
Since 2009 their SEO course has trained more than 31,000 professionals across Asia.
Digital Vidya and Vskills jointly offer these Search Engine Optimization certifications. Vskills is a "skills testing" and certification exam conducted by – ICSIL, A Govt. of India Undertaking.
They conduct live online sessions and offer two types of SEO training.
These are:
Certified Search Engine Optimization Master Certification
Certified Search Engine Optimization Professional Certification
They also offer special features for getting Master Certification Training.
This includes:
Live Instructor-led Sessions
Lifetime access to Latest Content (Presentations & Videos)
Research-Based Internship
Hands-on Projects and Assignments
24X7 Trainer's Support on Discussion Forum
Govt. of India Certified Course
Here's an overview of the SEO Training course.
Session 1: Off-page Optimization
Session 2: On-page Optimization
Session 3: Search Engine Algorithms (Part I)
Session 4: Algorithms (Part II)
Their SEO course has learners from various fields such as:
Sales & marketing professionals
Entrepreneurs/business owners
Digital marketing professionals
Students BBA, MBA, BE, commerce
Other professionals from IT and HR
There money back guarantee policy allows learners to evaluate the training.
If anyone finds no value in the course after the first live session, they could ask for a 100% course fees refund.
Digital Vidya's special offer price includes Certification Exam fee.
They also have a group discount of 10% for 3 or more registrations.
They regularly conduct free orientation sessions that you can register for free. The SEO training course fees are estimated to be 11,900 + GST.
2. PromozSEO

PromozSEO is a leading institute in Kolkata. They offer extensive & Industry-ready online & classroom courses on SEO, Adwords PPC & Social Media.
They have received rave reviews from the web with a rating of 3.7 to 4.5 out 5.
They offer 70+ hours of interactive & extensive SEO training
Their training methods are:
Classroom-based in Kolkata
Online SEO training in India
They do provide a course completion SEO certification to their students.
They have extensive 17 modules within the course.
Starting from basics and introduction to Search Engines to Advanced Website Audit and Site Recovery Training
PromozSEO caters to a variety of students from various fields.
Students, who want to make their careers in Search Engines & Digital Marketing.
Individuals, who want to work from home in their free time.
Sales and Marketing Professionals.
IT Professionals, Internet Enthusiasts & Geeks.
Graphic & Web Designers and Website Developers.
Mobile Application (Apps) Designers & Developers.
Article or Content Writers.
Inbound Marketers.
Search Engine Marketers, Social Media Optimizers and Marketers.
Digital Marketing Professionals.
Bloggers and Affiliate Marketers.
YouTube video marketers.
Business Owners, Entrepreneurs, Bootstrapped Internet Startups & Webmasters.
They have a thorough course trainers and FAQs section. It can help to determine if this would be the right choice for you. Visit them at www.promozseo.com.
3. LIPS India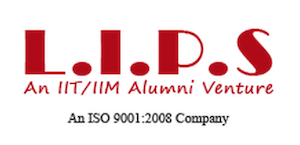 LIPS India is an initiative by a team of professionals from IIT, IIM and Industry experts.
It's based in Pune and Mumbai and offer classroom training session for SEO. They also provide an advanced course in Digital Marketing in partnership with SEED.
LIPS aims to bridge the gap between current education framework and the evolving business landscape.
They are an official partner of Google. Plus their training is offered by experts in the field of digital marketing and SEO. They have also received mostly 5-star reviews over sites like www.trustpilot.com and across the web.
There are two courses on SEO that's offered by LIPS India.
SEO Course specifically for Housewives includes:
Advanced SEO Course:
Web Introduction
SEO – On Page
On Page – SCHEMA
SEO Off Page
Blogging
SEO Tools
They do provide course completion certificate. Apart from this, LIPS India also trains and assist students with other certifications. They include:
Google Adwords
Google Analytics
Facebook Blueprint
To learn more reach out to LIPS India at www.lipsindia.com.
4. The SEO Training Institute
The SEO Training Institute was established in 2007 in Gurgaon (India).
Their goal is to provide high-quality training for:
Search Engine Optimization (SEO)
Pay Per Click (PPC)
Search Engine Marketing (SEM)
Social Media Optimization (SMO)
Social Media Marketing (SMM)
Digital Media Marketing and
Internet Marketing
They have been successful in providing placements to their students in reputed organizations.
They have focussed to craft complete packages for Internet Marketing. Their training aims to educate and trains students in all dimensions of the internet. Their complete package of Internet Marketing comprises of different modules such as-
SEO Training Course
Online Branding Course.
They have two modes of learning:
(i) Classroom Teaching, and
(ii) Online SEO Training
They have specific SEO courses designed according to one's role, profession, business type.
They are:
SEO Training for students
SEO Training for real estate
SEO Training for hotel and resorts
SEO Training for a content writer
SEO Training for trainers
SEO Training for healthcare companies
SEO Training for chefs
SEO Training for fashion designers
Certificates are given on successful completion of any of their internet marketing course. Read more about their works at www.seotraininginstitute.in.
5. Expert Training Institute
Expert Training Institute provides coaching and education centres for Internet Marketing Training Their training is provided by Google certified experts.
They have good reviews on their official Facebook page. They state that they've trained about 6000 students so far.
Their course curriculum includes:
SEO (Search Engine Optimization)
PPC (Pay-Per-Click)
SMO (Social Media Optimization)
Their SEO course focuses on teaching the latest SEO Techniques.
By the end of the course, they provide an actionable marketing roadmap. Their training is divided into two parts:
The SEO program provides Advance SEO course and Basic SEO course.
The basic SEO comprises of:
Search Engine Basics
Research and Analysis
On Page Optimization
Off Page Techniques
Basic HTML + Static Website Creation
Overview of SMO and PPC
Their course is designed for:
Students
Entrepreneurs
Professionals
Start-ups
Expert Training Institute does provide an industry recognised ETI certificate. To learn more about their offerings head on to www.expert-SEO-training-institute.in.
6. Chandigarh Institute of Internet Management
Chandigarh Institute of Internet Management is a professional digital marketing institute.
They are located in Mohali, Panchkula, and Chandigarh. They are official partners for Google AdWords and Google Analytics.
They aim to ensure that students learn the most to-date and valuable industry skills.
They provide personalised classroom training to their students.
They've trained over 1,300 students with extensive testimonials from them. There SEO training in Chandigarh assures 100% job placement.
They have a one-month crash course model as well as a two-month regular course.
The Overview of their SEO Course comprises of:
Basics of SEO
On-Page Optimization
Off-Page Optimization
The SEO course in Chandigarh Institute of Internet Management is designed for:
Freshers and job seekers
Entrepreneurs and new startups
Working Professional and Freelancers
They work with a team of trained professionals to ensure that students get the most out of the SEO course.
They provide live project training. Plus give industry recognised SEO certification on completion. Log on to www.ciim.in to learn more about them.
7. TheSeoClasses
TheSeoClasses training programs are for new site owners and webmasters. The purpose is to make their site highly visible and support the promotion of resources.
They train in:
Social Media Optimization (SMO)
Search Engine Optimization (SEO) and
Search Engine Marketing (SEM).
To make it easy on learners the training that they give are in a classroom as well as online classes.
The pieces of training are about fifty to sixty minutes. They also offer specific classes absolutely free of cost.
The training schedule is on weekend and weekdays in New Delhi & Gurgaon.
This SEO course offers:
On Page Optimization
Off Page Optimization
SMO – Social Media Optimization (Free Course)
The SEO Classes aims to help learns to be:
Eligible to increase the Ranking, Traffic & Revenue of your or client websites
Understand how Search Engine works and what needs to be done on the site.
Capable of working on On page Optimization & Off Page Optimization as well.
They provide industry standard SEO certification on completion of the course. Please read more about TheSEOClasses at theseoclasses.com
8. Delhi School of Digital Marketing
Delhi School of Digital Marketing is a leading digital marketing training centre. They are based in New Delhi. They aim to assist with all kinds of digital marketing and internet marketing needs.
They have trained over 2,500 students. They provide practical comprehensive training to students in various batches.
Delhi School of Digital Marketing offers advanced SEO training.
The SEO training helps the promotion of products and services. They teach optimisation in a two-way process.
On-page and
Off-page SEO for a landing page or website.
The SEO classes are held in Delhi. It's good for learners who want to build a product image by marketing at the lowest advertising cost.
Here an overview of the Advanced SEO Course.
Domain & Hosting Overview
Basics of SEO
On-Page Optimization
Off-Page Optimization
Link Building
The SEO training course fee is Rs. 11,999. They give DSDM SEO Certification on course completion. Additionally, they also ensure that their learners get other certificates such as:
Google AdWords Fundamentals
Google Search Marketing
Google Display Marketing, and
Facebook Marketing Certificate
To know more about them please visit www.dsdm.in.
9. SEO Training Point
SEO Training Point is a Bangalore based company. They offer systematic SEO training so that learners can apply it.
They train young graduates and postgraduates in the field of :
Search Engine Optimization (SEO)
Internet Marketing
They train students, small business owner, entrepreneur, start-ups, and homemakers.
They provide basic and advanced levels of training. Their mode of training is Online and Classroom based.
Upon course completion, SEO Training Point provides industry recognised certificate. They also ensure that the learners find 100% job placement.
Learn more about SEO Training Point. Visit their website at www.seotrainingpoint.com.
10. W3WebSchool
W3webschool is an ISO certified IT training school situated in Kolkata since 2012. Their training comprises of:
Digital marketing training
Web design
Web development
They aim to provide high-quality training at an affordable cost.
Their modes of training are online and offline for the convenience of their students.
Their website and social pages share good reviews by their former students.
They offer various professional courses, SEO training being one of the most popular. Students are assured to get 100% placement in top-ranked multinational companies.
To be eligible for their courses the students are required to have –
Basic knowledge of computers.
Be a Higher Secondary pass out
They provide Advanced Ethical SEO Training which includes white hat SEO Methods.
Students get:
High standard computer labs
Quality course materials and
Trained by experienced SEO and SMO specialists.
Their Advanced Ethical SEO Training Program is known to provide White Hat SEO Training. These help learners are able to manage as well as execute an SEO campaign fairly well.
Eligibility criteria for the course are:
Basic Knowledge of Internet
Graduates
Professionals
10+2 Students
They also ensure to provide industry standard certification on completion of the course.
This course is best suited for:
Web Designers / Developers
Business Owners
Bloggers
Content writers
Sales and Marketing Professionals
They have the money back guarantee policy. This ensures that a learner can ask for a 100% refund after their first live session or within 7 days.
Interested ones can take a one-hour demo class before admission. To know more about W3webschool visit their website at w3webschool.com.
Conclusion
So here it is. The top SEO training institutes in India with certification. Learning Search Engine Optimization could be over overwhelming for many. Especially in 2018. But it's certainly possible when we find the right training.
What could be the career scope after SEO?
Today there is no denying that businesses are going online. They are leveraging the digital market space. It's safe to say that a degree in search engine optimisation is a great option.
Companies like Google and Microsoft offer degrees in SEO. This goes to show that it's a very viable career choice.
SEO experts are in demand by practically every business. The online space is growing competitive every day. Any business would want to have an SEO strategist to help them get the right traffic and visibility.
Take time out and examine the above options. Shortlist accordingly. Make calls to the company you feel is a close match for you. Ask questions. Once you are sure then commit yourself to learn this valuable skill.
A good place to start is to focus on the basics and learning them by doing it.
Learning is a constant and when it comes to SEO then one must constantly update and re-learn.
The most important prerequisite to master any subject is to be a student of that subject.
You could be an amateur, individual, freelance, student, professional or a business. Today, as the world gets, digitised we must be willing to learn new skills so we can better reach out and perform.
A commitment to continued learning, consistency and dedicated practice will show you results. So ponder upon the SEO course options above and make a good choice for yourself.