Top 7 Digital Marketing Training Institutes in Hyderabad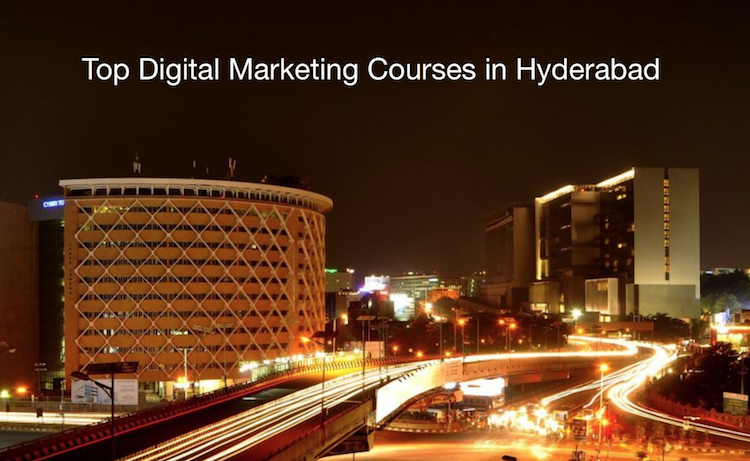 In the past few years, the digital technology has changed rapidly. And the rapid popularization of the internet has played a vital part in facilitating the change. As the digital technology evolves, the modes of communication keep getting much easier.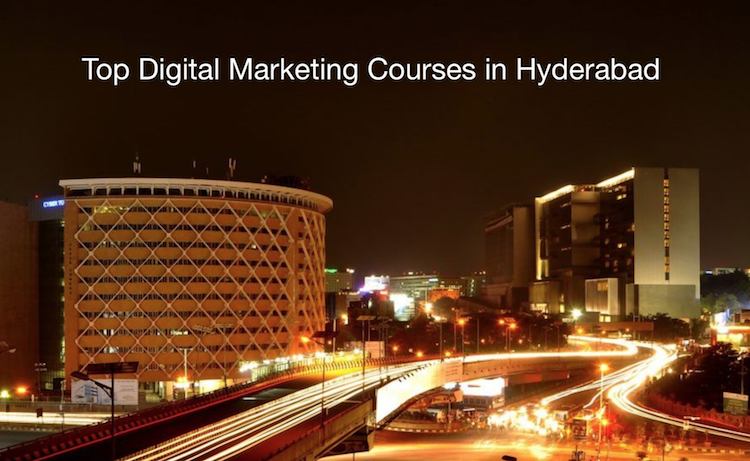 Businesses these days are thus trying to adjust to the shifting paradigm of the world and update their marketing strategies in accordance with it. As a result, the term digital marketing has gained much popularity since using the digital technologies and internet is the only way to effectively communicate with your customers.
[Note: If you are looking for an high quality low cost online program, then I recommend checking out my own offer at Learn.DigitalDeepak.com which comprehensively covers all the modules of digital marketing. You can find more information about enrollment at Mastery.DigitalDeepak.com]
So, it is a high time for you to opt for digital marketing programs. Why do you ask? Well, the businesses today are looking for people with proper training in the field such that they can take their success to another level. Hence, if you are looking for a stable and successful, then enrolling in a digital marketing course is an ingenious strategy.
There are several programs offline and online programs being offered in the field of digital marketing by training centers and institutes in Hyderabad. But you need to choose the best one for yourself so that you can learn the process and hone your skills efficiently.
Well, there is nothing to worry since we have compiled a list of top digital marketing courses in Hyderabad so that you can choose the best one for yourself.
So, do not waste any longer and scroll down to select the best:
1. IDMM
One of the best digital marketing institutes, IDMM has been offering certification programs on digital marketing in classroom as well as through online courses since the year 2012. The course is taught by experienced and skilled instructors using different interactive methods over a span of two months with the help of 15 modules.
The modules not only introduce you to the subject of digital marketing but also help you to acquire skills in processes like SEO, On-page as well as off-page SEO, Google Analytics, SMM, SEM and many more. IDMM takes a practical approach to teach the students thus making them ready for the industry and helping them to secure formidable jobs. With a course fee of just Rs 15,000, it is undoubtedly one of the top digital marketing courses in Hyderabad.
2. Ace Web Academy
Often regarded as an elite training centre in Hyderabad, the Ace Web Academy does not only help you to acquire formidable skills but it also makes you ready for the high-paying jobs. Within a course span of two months, the institute makes you an expert in the important topics like SEM, SMO, Affiliate Marketing, SEO, Pay Per Click, SMM and Email marketing.
Plus, you will get periodic assignments as well as the chance to work on real industry projects as a part of your training along with assistance regarding placement. Plus, you can also learn about Facebook marketing in detail if you are interested in gaining advanced skills.
3. Digital Ready
Digital Ready is one of the well-known training institutes in Hyderabad that offers high-quality digital marketing programs through online as well as offline modes. The best part about the courses offered by this institute is the fact that the courses have been developed by leading industry experts who are well aware about the latest trends in the industry.
The courses cover fundamentals as well as the advanced topics like Google AdWords, SMM, Analytics, content marketing, website creation, SEO, YouTube marketing, influencer marketing, analytics and email marketing. The duration of the program is 2 months. Also, Digital Ready also offers an Advanced Digital marketing course which includes roughly 80 hours duration of training to help you further advance your skills.
4. DigiCrag
Undoubtedly amongst the leading centers for learning digital marketing, the DigiCrag presents one of best digital marketing courses in Hyderabad. The institute offers you with quality training on important topics like SMO, SEO, PPC, affiliate marketing, email marketing and video marketing.
You can opt for full-time classroom course or the part-time online course as per your convenience. The institute helps you to become an expert and acquire a good job with the help of its interactive theory classes, practical and assignments.
5. Digital Marketing School
Another great institute for learning the art of digital marketing, Digital Marketing School brings high quality sources to the interested students. During the entirety of the course, students do not only learn about Digital marketing but also get proper job training.
From content optimization to SEO, SMO and AdWords research to Google Adsense, the course that DigiCrag offers help you completely grasp the concept and master the skills within a span of 50 days.
6. Adonai Advertising
Adonai Advertising is well known in Hyderabad as one of the best institutes in digital marketing. The institute has given 1175 placements so far thus establishing its place amongst the best. The course is offered for a span of 55 days and you learn every aspect of digital marketing thoroughly along with practical AdWords training. Apart from that, you will also work in four different projects to further enhance your skills.
7. Digital Nest
If you are looking for quality digital marketing courses in Hyderabad, then digital nest is undoubtedly a great choice for you. Specializing in classroom as well as online methods of teaching, the study materials as well as the modules of the course has been designed with the latest trends in mind. Also, there are several projects, practical assignments and other interactive processes that will help you to hone your skills.
Well, that's all for our list of top digital marketing courses in Hyderabad. Choose the programs offered by any of these institutes and help yourself to have a successful career.