Top 10 Digital Marketing Agencies in Mumbai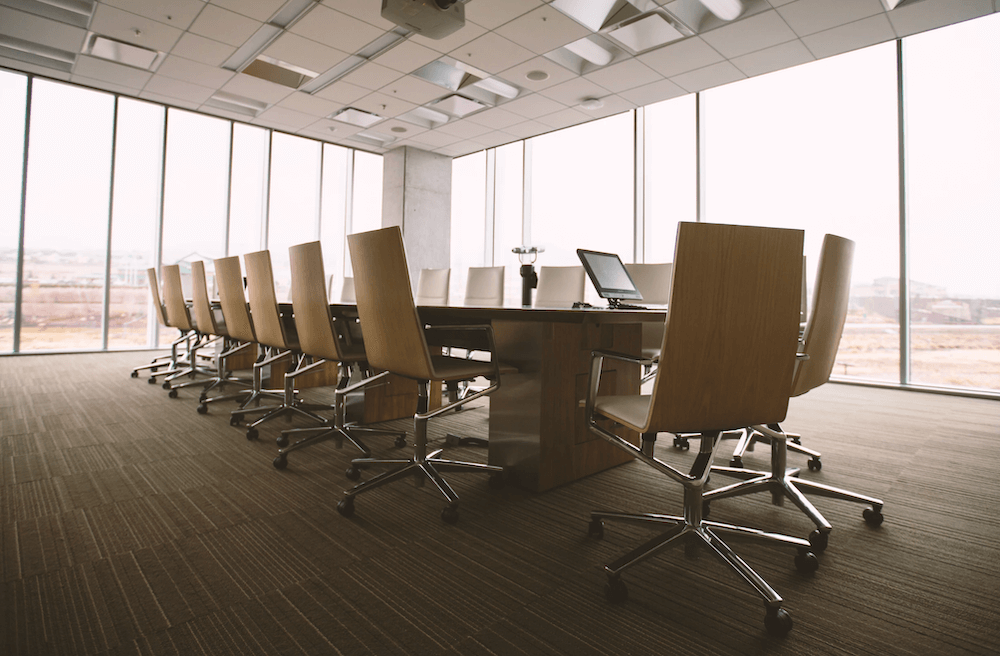 Rapid digitization has engulfed every aspect of our lives in the past few years. We can now perform digital transactions, book travel tickets, purchase any product from ecommerce websites, record their grievances real time, connect with friends and even celebrities through various social media channels and so much more by simply tapping a few keys on our mobile screens. As people have moved online, brands and companies too have been forced to make this tectonic shift.
Increasingly, brands need to adopt their marketing strategies which resonate with every aspect of the online consumer base, curate content keeping up with the latest trends in the country, be interactive with its potential consumers and find a way to retain the attention of its target audience. Accordingly, the essential tenets of a successful digital marketing strategy must make the optimum utilization of interactive channels, mass media platforms, social media and communications and the different kinds of revenue models.
Mumbai, being the commercial capital of India, is a hotbed of digital marketing agencies in the country. Some of the most well-known social media and online advertisement campaigns for established brands have been the brainchild of many of the leading digital marketing agencies in Mumbai.
If you are looking to collaborate with a digital marketing agency in Mumbai, here is a list of the top 10 agencies which can be a great fit for creating a brand's digital marketing campaigns.
1. iProspect

Among the most reputed digital marketing agencies in Mumbai, iProspect offers bespoke services to build strategies to address the specific goals of the client through insightful services in the domain of search engine optimization, social media marketing, display, content and data analytics. The specialists at iProspect understand the target audience of the clients and device customized roadmaps to reap the benefits of some of the best practices of digital marketing. Some of its top clients include Cleartrip, HDFC, Citi Bank and Club Mahindra.
iProspect's Core focus has been to generate measurable results and that has been reflected on most of their past works. To give an example, as a part of their digital marketing strategy for Cleartrip, the iProspect team redesigned the website to show the consumers the best prices on single click of an ad unit, resulting in a significant rise in the conversion rates. They also created dynamic content for their target page which showed comparative prices within a set period of time.
Basically, the focus has to be on the little needs of the customer and aligning the services of the brand to precisely those. For reaching out to the NRI audience for HDFC bank, iProspect launched a keywords driven campaign which routed the interests of the NRIs to the banking facilities of HDFC bank, relying on their interest in the current affairs of the country be it Bollywood or political happenings. Founded by Vivek Bhargava in 1996, iProspect has had a successful run in quality digital performance over the past two decades and it is still going strong, relying mainly on the innovations and expertise it brings to the table.
Location: Mumbai
Founded in: 1996
Top Clients: Cleartrip, HDFC, Citi Bank and Club Mahindra.
Awards: DMAi 2013 Synergy Award, Bronze – At the Aegis Media Global Awards 2013, DMAi Silver Award 2012 Business Category
2. Forecast
Forecast Advertising is a leading name in the field of digital marketing that boasts of consistently providing superior quality services to a host of eminent clients including Inox, Durian, Mahanagar Gas, Pepsico, Tata Sky, DTDC, Industrial Bank, Kotak Mahindra, New Insurance Agency, Pepe Jeans, RPG and many more.
It incorporates cutting edge technology and highly skilled experts to design creative solutions suited to the personality of the brand and confer a distinctive identity upon it. The most unique feature of Forecast's services are their category driven insights for every branding strategy.
As they call it, "ideas from the future", these tactics are aimed at making business solutions more durable and impactful for a longer period of time. Forecast also launches beta tests to evaluate the acceptability of a product before launching the digital marketing campaign full-fledgedly.
Founded by Ganesh Shanbhag, services of Forecast include a holistic package of branding, media marketing and designing of digital marketing strategies, aligned with the particular needs of the client.
Location: Mumbai
Founded in: 1990
Top Clients: Inox, Durian, Mahanagar Gas, Pepsico, Tata Sky, DTDC, Industrial Bank
Awards: INS accredited
3. BC Web Wise
Among the most trusted names in the digital marketing industry in Mumbai, Chaaya Bhardwaj's BC Web Wise rose to prominence by virtue of its successful digital marketing campaigns for important brands like Hero, Park Avenue, Nutrela, Camlin, Kangaroo Kids, Bajaj, Eureka Forbes, Vero Moda and organizations of international repute like UNICEF and Nanhi Kali.
BC Web wise provides end to end services to empower the brands in making a significant impact on the digital audience. It has also been critical in developing the media buying and planning verticals of different companies, thus helping them generate viable returns on their investment.
One of the most well recognized products of the BC Web Wise was the Sunsilk gang of girls campaign which instantly created waves among young women who felt empowered and could relate to the scenario depicted on the ads. BC Web Wise claims to have a fishsense which primarily adheres to an overarching sense of marketing insight which generates innovative ideas using the technology at one's disposal and then monitors it's performance through specific toolkits.
Another example of their brilliance would be the Park Avenue Voyage to Sunburn campaign. To highlight Park Avenue's collaboration with the Sunburn festival, this campaign garnered the target audience's attention by using rampant Facebook 3D images and outdoor focused collections of Park Avenue. Consequently it appealed to males between the ages of 18 to 35 and widely increased Park Avenue's product sales.
Location: Mumbai
Founded in: 2000
Top Clients: Emami, Nanhi Kali, Sunsilk, Hero Pleasure
Awards: India's Top 10 Digital Agencies by the Economic Times (2010, 2011), Excellence in Creating Customer Experiences by Adobe 2011
4. Shootorder
Originally from Hyderabad, Shootorder recently expanded its base to Mumbai and since then has taken the digital marketing industry in Mumbai by storm. Specializing in a large gamut of services ranging from SEO services to social media management, consulting to reputation care and responsive web designing,
Shootorder's digital marketing services take care of the overall needs of the client. Some of its top clients include Continental Hospitals, Hathway, Times Group, BMW, Y Axis and India Post.
By their own admission, Shootorder provides exemplary services towards conversion optimization, on-site marketing, influencers marketing, marketing automation, web data analytics, e-commerce marketing, Facebook & Twitter apps development.
Shootorder caters to a large variety of industries. Shootorder was largely responsible for a resounding change brought to the public image of certain political parties in the wake of the 2014 Lok Sabha elections. Affiliate marketing and optimizing the use of social networking platforms are areas Shootorder has unparalleled expertise in.
Location: Mumbai, Hyderabad
Founded in: 2012
Top Clients: Continental Hospitals, Hathway, Times Group, BMW
Awards: Listed among the top 10 digital marketing agencies in India by several surveys.
5. Pinstorm
Founded in 2004, Mahesh Murthy's Pinstorm offers a unique approach to digital marketing. It provides expert insights into the 'pay for performance' marketing in the context of a rapidly and radically changing internet space. In order to evolve the brand personality of its clients comprehensively, Pinstorm's tactics emphasizes on research, user experience, web design, mobile-friendliness, advertising, search optimization, viral videos, social media campaigns and updates alongside real-time listening and responses.
One of the most pioneering campaigns by Pinstorm in the recent context was the #ShubhArambh campaign for Cadbury Dairy Milk against the backdrop of the ongoing IPL matches. Tapping into the wide range of sentiments that cricket evokes amongst people in India, the campaign centred around celebratory aspects and the "Shubh Aarambh" to little shenanigans around the match, be it leaving the office early or excusing oneself from a social occasion just for the match. This tasted widespread success and campaign collaterals were made in shareable formats for wider circulation. This was a runaway success. Some of its noteworthy clients include Canon, Greenpeace, Yahoo, ICICI Bank, Cadbury, Tanishq, Lee, Save the Children, Sony, Hindustan Times, the Taj Group to name a few.
Location: Mumbai
Founded in: 2004
Top Clients: Cadbury, Tanishq, Lee, Save the Children, Sony, Hindustan Times
Awards: "Red Herring Global Top 100" award
6. Adsyndicate
Focused on delivering innovative and out of the box solutions to enhance the digital efficiencies of the brands, Adsyndicate channelizes its expertise in re-imaging the brands, using out of the box technological inputs and tools to make the brands digitally more competitive. Today's market is largely driven by digital marketing and Adsyndicate designs its tactics to record exponential growth in the business of the clients.
Ranging from Reserve Bank of India, State Bank of India, Union Bank of India, Punjab National Bank, Greaves Cotton Limited, Scandisk, Quikr, to Nissan,Hyundai, Mahindra, Tata Motors, Adsyndicate has had a prominent and a steady clientele over the past few decades. Optimizing quality using cutting edge technology has always been at the Crux of Adsyndicate's attempts to make the brand presence monumental.
Adsyndicate's widely successful conversational chatbots have made their marketing solutions durable and has offered the brands a great degree of accountability. One of their recent campaigns for SBI manifested the stages of life of a regular individual and juxtaposed it to the financial security that judicious banking may usher. The conversion rate that resulted out of their SBI 'slice of life' campaign has become widely popular.
Location: Mumbai
Founded in: 1994
Top Clients: The Reserve Bank of India, State Bank of India, Union Bank of India, Punjab National Bank, Greaves Cotton Limited
Awards: "Most Innovative Technology Initiative of the Year" at Customer Loyalty Awards 2019
7. Webchutney
With its catchy name and youth centric outlook, Webchutney has emerged as a favourite in the digital marketing industry, catering to a large variety of clientele like Marico, Proctor and Gamble, Mastercard, Swiggy,Budweiser, HDFC, Wipro, Barclays, Airtel, Flipkart, Unilever, Titan and Microsoft.
Offering tailor made digital solutions, Webchutney manages and develops reliable digital marketing strategies that stimulate the growth of the business. The brainchild of Siddharth Rao, Webchutney blends the right mix of creativity with digital knowhow to generate lasting results.
The "everyone on Flipkart" campaign was one of the flagship campaigns of the agency which earned it nationwide recognition.
Location: Mumbai
Founded in: 1999
Top Clients: Marico, Proctor and Gamble, Mastercard, Swiggy, Standard Chartered, Flipkart
Awards: DMAI awards for its projects in Remit2India, Standard Chartered, and Cleartrip
8. SocioSquares
A universally recognised digital marketing agency with expertise ranging from SEO, Social media management, product development, brand empowerment to creative designs, paid marketing, reputation vetting, SocioSquares is indeed one of the leaders in the field of digital marketing. Co-founded by Gaurav Mendiratta,
Arun Gupta and Amit Desai, Socio Squares facilitates a convergence of skills and knowledge from the best of the field and provides 360 degree care to all the digital needs of the clients. There is immense emphasis on creative and technology in all of SocioSquare's campaigns and have worked with eminent names like Bisleri, Zee, Capegemini, Edelweiss, Aditya Birla Capital, Youth Ki Awaz, UTI Mutual Fund, Iskon and many more.
For their recent campaign for the Nexus mall, they encashed on the popularity of memes to make attractive promotional materials.
Location: Mumbai
Founded in: 2011
Top Clients: Bisleri, Zee, Capegemini, Edelweiss, Aditya Birla Capital
Awards: Best use of video award for #BeUnlimited campaign – Edelweiss Group at the Global Digital Marketing Awards.
9. Resultrix
A part of the Publicis Group of international fame, Resultrix has strengthened its foundation in India over the last few years. Some of its works have acquired a lot of positive responses among which the SBI Life Insurance adverts, Indiabulls Mutual Funds, L&T Financial Holdings are prominent ones.
Resultrix have also worked for Disney, Corbis, Bing and Max Rupa. Founded by Vidur Luthra in 2008, Resultrix's usp lies on the end to end interactions that they offer their clients. Alongside the design and implementation of the digital marketing strategies, Resultrix also facilitates high quality and reliable data and landscape analytics. The content and display expertise of Resultrix have also been well recognised.
Location: Mumbai
Founded in: 2008
Top Clients: SBI Life Insurance adverts, Indiabulls Mutual Funds, L&T Financial Holdings
Awards: Resultrix wins IAMAI Digital Award for the Best SEM Campaign, 2013
10. Orion Digital
Cutting across industries, Orion Digital has had enormous expertise in designing digital marketing campaigns for a wide array of clients like Click Rights, Sepia, The Irish House, Cygnus to name a few. Its competent team is responsible for executing competent digital marketing tactics that not only enhance the visibility but also have brought in greater revenues for the clients.
Location: Mumbai, Bangalore
Founded in: 2012
Top Clients: Click Rights, Sepia, The Irish House
The possibilities of digital marketing are endless. A good digital marketing campaign can result in lead generation, increase in customer base, rapid boost in sales volumes and revenue and increased brand credibility and reputation. Thus, it is essential for brands to partner with the right digital marketing agencies which has the ability to retain its target audience through tailor-made online marketing campaigns.
The suggested agencies in this list are established digital marketing agencies who have had many successful campaigns for most of the leading brands in the country. If you want to connect with a digital marketing agency in Mumbai, you need not look any further than this list.