The Top 25 Social Media Marketing Tools (2019)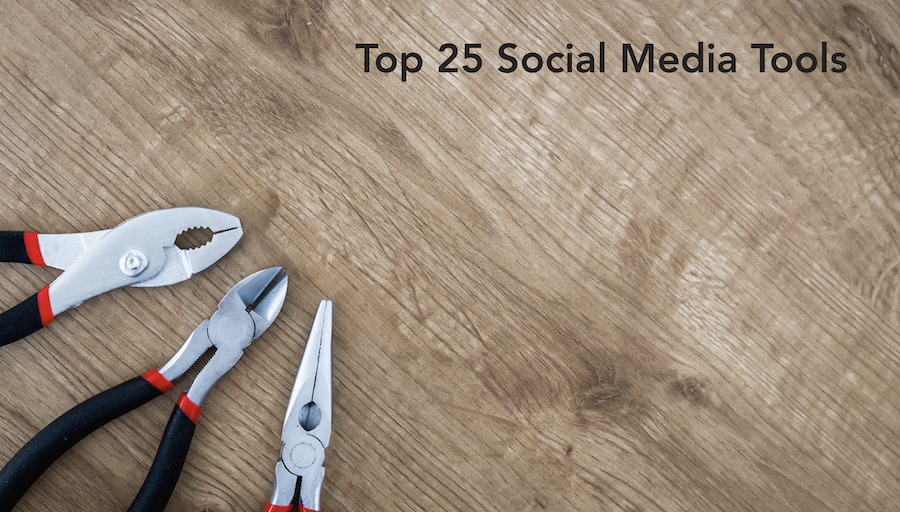 In my experience of 10 plus years as a digital marketer (and now as an entrepreneur), I've come down to realize that time is my most precious resource.
My role and profession as a blogger and the founder of a marketing agency demand me to change many hats. I need to be at myriad places on the web at the same time, be attentive to all the gaps, needs and respond at each of the places.
While doing so, I also need to be really prompt in my approach and workflow as thriving (and not just surviving!) on digital mediums is a lot about the agility of action.
The time that I invest in any activity essentially cuts out on the time I have at my disposal to spend on the others. The key to managing and balancing all of them well is only effective time management.
The Digital Medium is Changing Fast
When I started out with my blog and social media page, the possibilities of Internet marketing were fairly untapped. Almost every new piece of content that I published – whether a blog or a social media post generated a good proportion of views and engagement in a very brief period of time, without any paid promotions.
Over the course of the last few years, with increased levels of digital penetration of brands and users, the competitive landscape has ended up becoming really tight now across all the digital mediums.
Particularly talking about social media, it's actually become more competitive than ever. As the number of social media users has been rising, so has the number of companies present on the platforms, trying to grab eyeballs of their prospects and establish a connection.
With the present volume and nature of posts and activities on social channels, the organic reach of any given piece of content published has significantly fallen across almost all platforms.
All of this has been accompanied by a seriously dwindling attention span of social media users. So, content creation and sharing are no longer yielding the type of results they used to – unless done in a precise and strategic manner.
How Do I Manage My Social Media Strategy
Social media has been driving significant fraction of brand awareness, lead acquisition and conversion levels for my business, so I can't ignore it at any cost. My policy to fight the competition and the evolving landscape has been simple – Work hard and work smart.
Working hard has never had any substitute. As for the working smart part, I now make better use of the time that I devote to social media.
Instead of focusing and wasting time on the redundant aspects, I choose to pay closer attention to my audience, what they desire and make each and every move that is backed by a goal-focused strategy to cater to their interests.
I am a staunch believer of the fact that – what differentiates a successful social media marketer from an unsuccessful one today is his or her ability to plan and actually execute that plan quickly.
Whether it is about curating content ideas, creating new content, distributing it, analyzing insights, or bootstrapping a strategy, each step in the dynamic workflow of a social media manager calls for agile action & response, and social media marketing tools are a means to achieve that desired efficiency.
The only way I'm able to balance and manage all of this on social media for my blog and my clients at PixelTrack (while keeping my sanity intact) is by relying on tools to automate tasks, get smart suggestions and execute them, fast!
In short, do more in the same or lesser time.
Are Social Media Tools for Everyone?
If you are someone who is concerned about growing further from where you stand now, I'd say it's a must. As a digital marketer or even an entrepreneur managing your own social handles, using social media marketing tools is not an end, but a means to an end.
If there are resources available that help you save your time, and focus your efforts towards something more result driven, why should you not?
The Best Social Media Marketing Tools?
There are an endless number of social media marketing tools available in 2019. You might want to know which tools I use, or which ones are the best to use or purchase for your social accounts.
To be honest, the right or best tool to use is the one that most closely fits your goals, requirements and budget. Some tools come with a hefty price tag, whereas some are absolutely free of cost. Each tool has a mix of both unique and common features when compared with the others in the market. They all come with different types of plans to suit different needs and budgets.
The tool you should use or buy should only depend on your specific needs.
Top 25 Social Media Marketing Tools In 2019
In order to make your task simple, I've created an extensive list of the best tools in the business. I've talked about different aspects, right from their features to their applicability based on different enterprise sizes. I have also shared the most updated details about their pricing, and how you can benefit with cost savings.
I hope this list will help you choose the right tool, infuse efficiency into your processes and get the social media results you've been working hard for.
1. Canva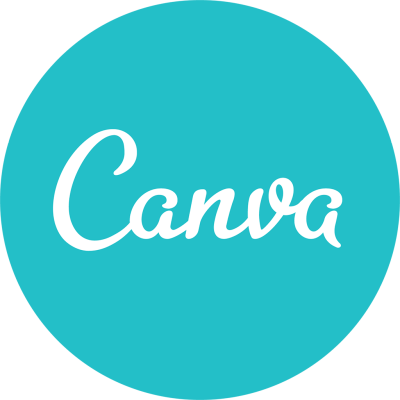 The importance of creating good visuals in social media marketing needs absolutely no introduction. Canva is a wonderful tool that makes the integration of design in social media strategy almost effortless for someone who's not even remotely knowledgeable in design software like Photoshop, Illustrator etc. It's the perfect fix for those marketers who are on a lean budget or have a smaller team size to execute.
In a matter of minutes, Canva can help to create professional looking creatives for blogs, social media, email templates, presentations or just about anything.
It comes with a library bundled with tons of inbuilt templates, image and illustration assets, fonts and styling. You can use them to create almost any type of design, including those with your custom dimensions. The interface is extremely intuitive, with drag and drop elements. You can adjust settings to play around with different colors, fonts, image filters, and opacity.
Pricing: Canva has 3 types of plans to choose from – Lifetime free, Canva for Work at $12.95 per member per month and a Canva Enterprise plan whose price is available on request.
The Free plan is honestly quite good. However, if you opt for yearly plans, you can save with a discount. Both the paid plans have a 30-day free trial period.
For those running NGOs or non-profits, there are free subscriptions available too. For students and teachers, there are special discounts available based on eligibility.
Website: Canva.com
2. Hootsuite

Hootsuite is one of the most widely used social media tools worldwide and it has earned the trust of the biggest companies. It helps to plug in tremendous efficiency into the workflow of a social media manager by helping to manage multiple social media networks, connect with customers and focus on brand building all from a single interface.
While it is bundled with the standard features of scheduling, monitoring analytics and collaborating with teams, it also has some additional features. For instance, it can help you connect with over 35 social networks from its platform. It also comes with brand-monitoring functionality, which allows tracking what others are saying about your brand.
It is ideal for you if you're at a stable place in your business, and looking for an investment that can help you save time, costs and focus on driving results over social media the long term.
Pricing: Hootsuite comes with 3 plans – Professional costing INR 1260/month, Team costing INR 6600/month and an Enterprise Plan which has custom solutions and price available on request.
The best part is all the three plans come with a 60 daylong free trial, with a no risk proposition to cancel anytime.
Website: Hootsuite.com
3. Adobe Spark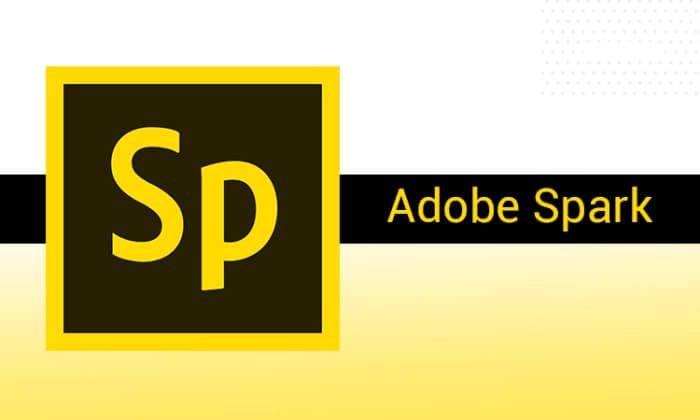 In terms of catering to the visual aspect of social media marketing, Adobe Spark is another tool that is a complete must have in your arsenal. It comes with three options – Graphics, Web Pages and Videos and all are suitable to be used by those without any prior design expertise or knowledge.
The Spark Post and Spark Video functionalities are particularly great for social media to effortlessly design stunning creative elements and earn lots of engagements. Inbuilt features of the tool include beautiful typography, iconic imagery, and professional themes to choose from. It also comes with a mobile apps version that can help you design on the go too.
Pricing: It comes with a free and a paid plan. The paid plan charges are INR 676 per month if you pay monthly or INR 8112 if you pay at once annually.
Website: Adobe Spark
4. Buffer

Buffer is another great social media marketing tool and is quite well regarded among brands, businesses, agencies and individuals.
It is very intuitive, easy to use and simplifies the management of the social media handles by providing a unified posting interface. It's excellent for scheduling a large number of posts, getting insights into their performance and allowing different team members to collaboratively work with predefined authority levels.
It caters to the 5 most popular social media channels – Facebook, Twitter, LinkedIn, Pinterest and Instagram. Earlier direct posting to Instagram through Buffer was not possible, but they have now upgraded to include it.
Pricing: The best part about Buffer is that it comes with a variety of plans to suit all kinds of budgets and needs. They have Starter and Advanced Plans.
The Starter Plans include a Free version and a Pro Version costing $15 per month. The Advanced Plans are of 3 types – Premium costing $65 per month, Small Business costing $99 per month and Medium Business costing $199 per month. While the Pro plan has a 7-day free trial, each of the other 3 paid plans have the option of 14-day free trials.
Website: Buffer.com
5. IFTT

IFTTT (If This Then That) is one of the most remarkable apps that you can use to automate and simplify your workflow in multiple areas of your work including social media management.
It works on the principle of setting conditional statements, and having them execute themselves based on the triggers and resulting actions you choose. As per IFTTT's nomenclature, the apps that you use everyday are called 'services'. For instance – Facebook, Dropbox, Twitter are examples of services. Each service has useful 'applets' (conditional statements) that you can turn on and leverage to automate your work.
For instance, each time you're publishing a post on your WordPress blog, you can automate its posting on your Facebook Page. You can choose WordPress as a 'service', set the trigger as when you upload a 'New Post'. For this particular trigger, you could assign the action of 'Creating a Link Post on Facebook' and save this as an 'applet'. Once you do this, the applet will post your blog on Facebook automatically each time you upload a new one. Amazing, isn't it?
Pricing: Not all good things come with a price tag and IFTTT is one of them. As of now, it is completely free of cost. 😉
Website: Ifttt.com
6. Buzzsumo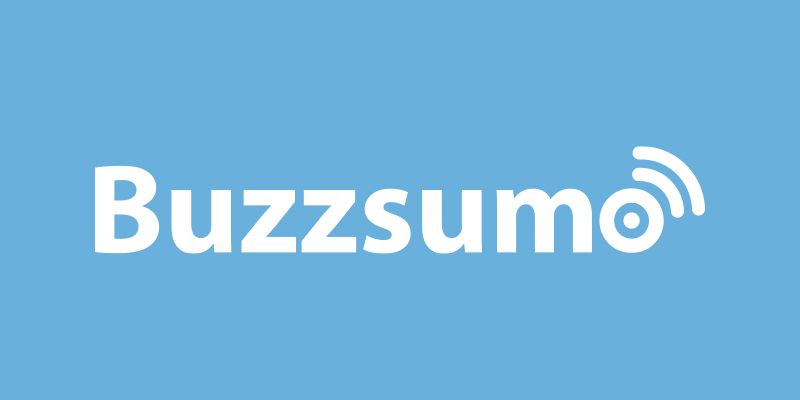 Buzzsumo is an excellent tool if you're looking at a data driven approach to competitor analysis and wish to dominate social media with the best performing content.
Even though it makes sense for all to use it, investment in it is ideal for professionals and organizations that are investing heavily in content creation and are looking for an actionable roadmap to content curation and creation.
Its features are built to help one identify the most shared content on the web, figure out who the key influencers for a particular domain or keyword are,
monitor the brand and keep a close check on competition. In a nutshell, it is the best of the lot to build a solid content plan that drives results.
Pricing: It doesn't have any free plan. It has 4 types of paid plans – Pro costing $79, Plus costing $139, Large costing $239 and Enterprise costing $499 on a monthly basis. If you opt for yearly plans, you can benefit with a 20 percent discount. All its plans come with a 7-day free trial, without any credit card information needed.
7. CoSchedule

If you are managing the social media handles for a mid sized agency or an enterprise level company, CoSchedule can turn out to be a very helpful tool for you. It includes several products, out of which Social Organizer is the relevant one for social media.
Basically, CoSchedule helps to organize and streamline all your social media activities, right from publishing to measurement in a single window. Its interface is like an easy to read calendar that helps you plan ahead with great ease in a collaborative fashion with your team. It acts as a post planner cum scheduler (even rescheduler!). You can create predefined templates to reduce repetitive work and of course measure the results.
A feature that I particularly love about it is the ReQueue, which fills out the gaps in your social schedule by intelligently re-sharing your evergreen content at the times that work best with your audience.
Pricing: CoSchedule comes in 3 plans, and is bundled with its different products. The prices increase with the number of products and level of functionality included. All three plans include the Social Organizer product.
The basic Growth plan starts at $80 per month, Professional at $400 per month and Enterprise at $1400 per month when billed annually. You can increase the number of user accounts in each by paying some nominal additional charges.
All plans come with a no obligation, 14 day free trial and you don't need your credit card to sign up for it.
8. Tweet Deck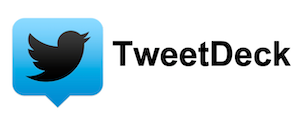 As the name suggests, Tweet Deck is a tool specifically designed for Twitter.
It acts like a personal browser for staying in touch with the world of Twitter. You can create your own custom experience by organizing and building collections, keeping track of activities, creating searches to track topics and filter results.
You can also use Tweet Deck to manage multiple twitter accounts in terms of tweeting, scheduling tweets and monitoring their content.
It's helpful if Twitter is a predominant aspect of your social strategy or your business or online venture caters extensively to audience found on Twitter.
Pricing: Free of cost.
9. Post Planner

If Facebook and Twitter are the social media channels where you spend most of your time and money on, Post Planner is one of the tools that you can consider to simplify your workflow.
It is quite user friendly and is specifically designed for smart social media management. It is known for its ability to help its users earn more engagement, clicks and sales.
You can use Post Planner to curate profitable content ideas, plan out the optimal time for posting and schedule content in bulk. If you feel that restriction to only Facebook and Twitter is a limitation, you'll be happy to know that they are soon going to extend to other social channels as well.
Pricing: Post Planner has the most flexible pricing plans and has suitable packages for requirements of all scale. If you're a professional or a small business, using it could turn out to be very economical for you.
Small business plans start as low as $3 per month, and also include plans for $11 per month and $24 per month, increasing with the number of accounts and posts you want to upload and plan through it. Enterprise Level plans begin at $59 per month and go up to $299 per month
For all plans, there is 20 percent discount on annual billing as compared to monthly billing. They don't have any free trial period on their paid plans, but they do offer a lifetime free Pro App, which you can check out in their FAQ section.
10. Sprout Social

Sprout Social has a very scientific and well-rounded approach to social media management. The tool is designed to empower social media marketers to form real connections with audiences who love their brand, and is suitable for individuals and companies of different sizes.
Sprout Social basically covers the 5 most popular platforms – Facebook, Twitter, LinkedIn, Instagram and Pinterest. It allows a collaborative approach towards content curation, planning and publishing.
The tool helps to accurately monitor and measure engagements and also whips out reports revealing intelligent insights. Its automated reports are truly wonderfully made and most users of the tool tend to send it out to their clients directly at the end of the month without needing to make any edits to it at all.
A striking feature is that it has some really powerful integrations that can help you reduce your overheads, and optimize your investment with advanced tools.
Pricing: Sprout Social has 3 plans to choose from. The Standard plan starts at $99 per user per month, Professional at $149 per user per month and Advanced at $249 per user per month.
You have the option to stay in the same plan, and purchase additional profiles at the cost of $25 per profile. All plans come with a 30-day free trial, with no need of sharing credit card details before purchase.
11. Crowdfire

Crowdfire markets itself as the only social media tool you'll ever need, and it's genuinely true to its word. It provides a single window solution to automate curation of content ideas and find relevant image recommendations as well.
By using it, you can simply focus on executing your strategy, and rely on the tool for tasks like scheduling the created content in bulk at optimized times. Its capabilities can automatically customize your content for you and tailor it to present suggestions that adhere to the technicalities and best practices of the different platforms. You can also share articles that you like seamlessly through its chrome extension. In addition, tracking and monitoring of results through analytics is also inbuilt and quite intelligent in the platform.
Pricing: In spite of being so comprehensive in it terms offerings, it has 4 plans that make it suitable for all types of needs and budgets. It has a Free plan, Plus plan costing $9.99 per month, Premium plan costing $49.99 per month and VIP plan costing $99.99 per month. If you bill annually, you can benefit with some cost savings.
12. Talkwalker

Talkwalker is trusted by brands and agencies worldwide as a social listening, analytics and an influencer marketing tool. As against the usual software solutions that help in curating content and scheduling posts, Talkwalker is different in the sense that its focus is more towards closely tracking all social channels in real time, and netting out the real impact of brand building exercises.
You can use it gain a better sense into the conversations that matter, analyze results and dig deeper into insights with image and text analytics. You can also create automated reports in a few clicks to send out to clients. It's a wonderful tool that provides functionality beyond basic social media scheduling activities.
Pricing: It comes with three plans, starting with the basic that costs $9600 annually. The Corporate and the Advanced plans offer more features, and their price is available on request. They don't have any free trial period, but they do offer a free demo to help you get a feel of the product and make an informed choice.
13. Falcon.io

Falcon.io is a comprehensive social media management suite built for medium to enterprise level companies. It offers a wide band of services, from content publishing and advertising to social engagement management and listening. It also helps to measure results and gain deeper insights into the target audience.
One striking feature is that it allows you to merge your social data with your CRM for a unique 360-degree customer view.
In addition to all the features, it also provides real time chat support and advisory services to empower its users to unleash the full potential of what it can offer. Platforms covered by Falcon.io as of now include Facebook, Twitter, LinkedIn, Instagram, Whatsapp and YouTube.
Pricing: Falcon.io offers three types of pricing plans – Starter, Pro and Premium. The prices are only available on request. They don't offer any free trials, but provide a no-obligation free demo to help users make an informed choice.
14. Lithium

Lithium is a wonderful tool for brands that can benefit with assistance to manage high volumes of customer interactions on social media.
Primarily, it performs all the functions of a comprehensive social media suite by helping in collaboratively managing content discovery; calendar planning, content scheduling and monitoring.
Additionally, it also has capabilities with which you can filter out of all kinds of inbound communication and route it to the most relevant team member to handle. The tool allows tagging the requisite individuals who are authorized to take action, and assign 6 level priorities to posts, in order to ensure timely response to them. With Lithium, you can also integrate your social media handles with listening tools, advertising options and your CRM.
If your business area particularly requires you to be active on social media for support services, it's one of the best tools you can bank on.
Pricing: Lithium doesn't reveal its pricing chart on its website. They have different kinds of products and package combinations. Depending on your goals and requirements, you can request for the relevant trial and get the price quote from them directly.
15. Zoho Social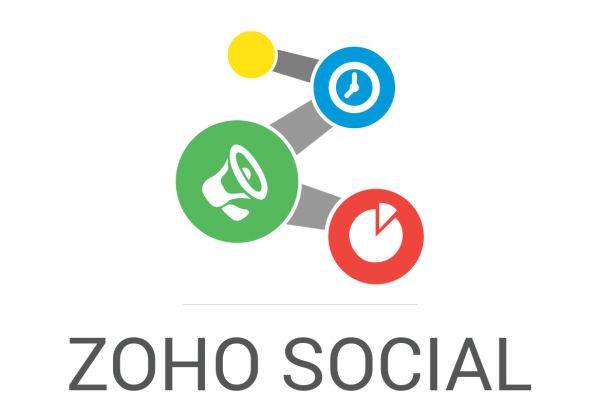 Zoho Social is quite a comprehensive social media management tool. It's useful for both business and agencies to manage multiple social channels, schedule posts and work in collaborative format from a unified dashboard. It helps in publishing, sharing, monitoring, and report creation.
A feature I like about it specifically is the single window view of all messages in the Brand Inbox. It allows you to turn the messages into conversations, filter them by the social network they're coming from. You can respond to all messages quickly and earn the repute of providing great customer service through social media. Another advantage in my view is the integration possibilities of Zoho Social with Facebook Lead Ads and Zoho CRM.
Pricing: Zoho has plans for Individuals & Small Businesses and Agency clients. For the former group, charges start at INR 600 per month and go up to INR 1500 per month. As for Agency Plans, costing begins at INR 12000 per month and goes up to INR 18000 per month.
They have fixed price add-ons available for each plan, making the choices to upgrade very flexible. Much like the other tools in the industry, you can also benefit with savings if you opt for annual plans over the monthly plans. Zoho also offers a 15-day free trial. You don't need to enter any credit card details to sign up for that trial.
16. Tailwind
If you have been using social media tools for a while, you might have felt the lack of a reliable tool based option to plug in efficiency into your efforts on Pinterest and Instagram.
Tailwind closes that gap, with its end-to-end solution for winning on these two platforms. It offers a smart mechanism to schedule posts and collaborate with team members in the process. Some striking features include the smart hash tag recommendations for Instagram, republishing feature for well performing pins on Pinterest, and provision of data driven brand insights. If at all you're worried about reliability, it is completely secure as it has direct partnerships and API integrations with both the platforms.
Pricing: Tailwind has an economical Plus Plan for individuals & small agencies costing $9.99 per month and is billed annually. It also has really extensive; feature rich plans for large brands and agencies, with the Professional Plan starting at $799.99 per month, billed annually.
It also has an Enterprise Plan, whose price is available on request. Tailwind also offers custom plans if your requirements fall in between the two categories, and you can discuss the same with them via email.
All plans come with the option of a free trial or a demo. There is no time limit for this trial. It includes posting of up to 100 pins on Pinterest and 30 posts on Instagram for free.
17. Agora Pulse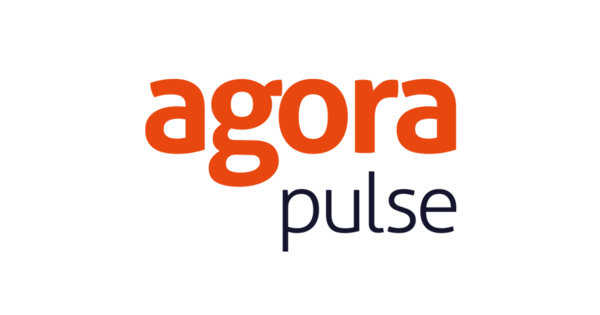 Agora Pulse is a very popular social media management tool relevant for all kinds of users and their requirements. It supports seamless collaboration between different team members and simplifies the multilayered aspects of the workflow, right from publishing to engaging to social listening and reporting on the 5 most common social platforms – Facebook, Twitter, LinkedIn, Instagram and YouTube. In the class of similar tools, it is one of the most well priced ones for the features it offers, and that is one of the key reasons behind its greater popularity.
Pricing: Agora Pulse has plans for all kinds of users, right from solopreneurs to large enterprises. The basic Small Plan starts at $39 per month, Medium Plan at $79 per month, Large Plan at $159 per month, Enterprise Plan at $239 per month. You can avail a discount if you opt for annual subscription and there is a 28-day free trial that is available to help you decide.
18. Sendible

Sendible is a comprehensive social media suite meant for all kinds of users. It supports all major social platforms, blogging platforms and also has a lot of useful integrations such as Canva, Analytics, Dropbox, Slack to mention a few.
As for its capabilities, it has an inbuilt mechanism to perform all tasks that are integral to creating and executing a powerful social media strategy. It comes with a very powerful dashboard that helps to seamlessly manage social media activities – publishing, measurement, reporting and listening.
In addition, it has some unique features. The tool prompts you on the notifications that genuinely deserve your attention, and also gives you an overview of which team members took action and who are yet to in order to ensure accountability. Its report feature has a lot of inbuilt templates and as many as 250 charts to choose from. You can generate stunning social media reports to send your clients in a matter of a few minutes.
Sendible's social listening schools are also quite advanced. It can monitor and segment comments as positive negative or neutral for you to respond proactively to ones that need most attention. In short, it really saves time and can help you gravitate towards real results.
Pricing:  Sendible has flexible pricing, depending on needs and requirements of solopreneurs, small businesses, growing agencies and large teams. The respective charges are $29, $99, $199 and $299 per month.
All its plans offer 30-day free trial and savings of 15 percent on annual billing. There is additional 15 percent discount for charities and non-profits, which goes up to 25 percent if they opt for annual billing.
19. Social Bakers

Social Bakers is primarily meant for users operating as a part of a large team (both in house and agency partners), having big budgets to spend on social media. The tool works with a data backed approach and each of its features provide highly accurate insights into the different aspects of social media management.
Social Bakers helps you understand your audience, analyze your existing content and optimize in the right direction. Interestingly, in the higher priced plans it can even retrieve your historical data up to 10 years and reveal intelligent insights!
Social Bakers also provides AI backed recommendations on the posts you should promote, what time you should publish them, and what will be the right audience segments to target. With it, you can manage all your social media publishing across multiple profiles from one single collaborative calendar. You can also use it for influencer management with automation.
Pricing: Social Bakers has 4 plans on offer – Essential, Smart, Scale and Integrated 360. The most basic one is the Essential and it cost comes down to INR 13,300 per month when billed annually. Charges are slightly higher if you pay monthly. The suite offers a personalized free trial as well.
20. Tagboard

If you believe in the importance of social proof, and you wish to leverage that in your social media strategy, Tagboard is the tool that you can help you integrate it into your social media plan and get results.
It basically helps you quickly discover and pull out user generated content across all social platforms in real time, feature it across your multiple networks and also broadcast it live. It's quite popular for the marketing events, sports brands, and among media publishers and big agencies.
Pricing: Tagboard offers three different pricing plans – Base, Premium and Custom under two of its categories Live Social Displays and Web & Digital. The pricing for all the three plans in each of the categories is not displayed on their website and is available on request only. It also has several add on features, which you may opt for, depending on your requirements.
21. DrumUp

If your focus lies in reaching out to and engaging with audiences on Facebook, Twitter and LinkedIn, and you're looking for a power packed tool that allows immense flexibility in terms of the options you want to opt for, DrumUp is possibly your best fit.
It is a very powerful tool that plugs in tremendous efficiency into content curation and scheduling. It also shares detailed insights into post performance along with providing good hash tag recommendations. In addition, DrumUp also has a chrome extension to schedule and discover content and iPhone and Android apps that allow social media posting on the go.
Pricing: For Social Media Management & Content Curation, DrumUp offers 4 types of plans. They are – the Starter at $15 per month, the Pro at $39 per month, the Small Business plan at $79 per month and the Agency plan at $159 per month. All plans are available for annual billing only.
22. Likeable Hub

If you're looking for a social media tool that reduces your workload with regards to Facebook, Twitter and LinkedIn to a significant extent, Likeable Hub is apt.
The tool doubles up as a social media content planner and publishing executor. Basically, it gives you access to a lot of meaningful and relevant content ideas, saving the time and effort you need to invest in content curation and brainstorming. All you need to do is point and click, and you're sorted.
In addition to helping with the basic tasks of scheduling, it has the advertisement features integrated so that you can plan out your paid promotions from the same interface. Likeable Hub also presents analytical insights from your post performance measurement.
In case you need any help or support, they have a dedicated team that responds to your queries via email, call. You can also reach out to their experts for consultation and coaching to improve your strategies and step up your game.
Pricing: They come with three pricing plans. The costs increase on the basis of the features, customer service availability and strategy consultation hours included. Expert plan starts at $299 per month, Pro at $599 per month. The price for their most extensive plan Concierge is available on request.
23. Oktopost

The approach needed for successful B2B marketing is slightly different from B2C marketing. If your enterprise or marketing agency leverages social media channels to drive results for the B2B segment, Oktopost is a tool you can seriously consider as it is designed to serve your cause.
With its power packed features, it can help you establish a personalized customer experience on social media for your B2B campaigns, and collaborate seamlessly with your diversified social media team.
Along with helping in simplifying social publishing by means of facilitating planning of your editorial calendar and smart scheduling, Oktopost performs advanced social analytics functions.
It can help you get a very clear picture about your audience, engagement levels and how well your lead ads are performing. You can know which ads are actually leading to conversions and to what extent. Its analytics capabilities can also reveal deep performance metrics and help in building a data driven employee advocacy programs.
Finally, the inbuilt technology also allows you to port and integrate the data from your social handles across your enterprises' automation tools, CRM and BI platforms.
In short, it provides seamless mechanism to connect social media with your other B2B goals and work smartly and efficiently.
Pricing: Oktopost does not disclose the pricing on the website. You need to reach out directly for a quote.
24. MavSocial

MavSocial is another meaningful comprehensive social media management suite that is suitable for everyone including individuals and small companies on a budget. It's very intuitive, easy to use and is quite comprehensive in features.
It allows publishing, engagement, content curation, report generation, social listening and team collaboration. The tool is compatible with a wide range of social platforms including Facebook, Twitter, LinkedIn, Instagram, YouTube and Tumblr. MavSocial comes with both desktop version and mobile apps to help you flexibly streamline your workflow.
Pricing: MavSocial comes with four different plans that you can choose from, depending on your needs. Their Advanced plan starts at $19 per month, Pro plan at $78 per month, Business plan at $199 per month and Enterprise plan at $499 per month.
If you pay on an annual basis, you can get a 15-20 percent discount, 2 months free subscription and one-on-one training. All the plans come with a 14-days free trial period and no credit card information is required.
25. Sprinklr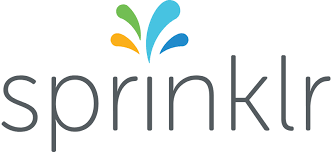 The last tool in this list is Sprinklr, and it is in no way the least. It is trusted by 50 percent of the Fortune 50 companies and is well recognized and endorsed by significant authorities like Forrester, DMN, Forbes etc.
If you're managing social media handles for a large enterprise, this tool can be a very safe bet for you to consider. It's very powerful and comprehensive in nature and covers as many as 25 social channels and 10 messaging channels.
The beauty of Sprinklr is that it basically consolidates tools from all these individual channels in one single interface and provides a simple, yet highly sophisticated mechanism to publish, engage, listen and generate performance reports. Must try if you're operating social media at a big scale.
Pricing: Sprinklr does not mention its pricing on the website and is available on request only.
Conclusion
Social media in 2019 has become a tricky, an indispensable territory for digital marketers. While there is immense competition to fight against, there also exists real scope for brands to stand out and establish a real connection with their target groups. After all, social media on a daily basis attracts the attention and time of billions and is a budding ground for brand building and conversions.
In the present environment, getting results with social media marketing efforts presupposes a smart strategy and agile execution. With the rising number of social channels that one needs to target today, and the layers of working that is needed in the background to drive a successful show, social media tools offer great respite.
The scope of help and functionality offered by different tools varies depending on their purpose and pricing. Embracing tools at large as a social media manager plugs in tremendous workflow efficiency, and increases the disposable time to focus on meaningful and result oriented aspects as against the redundant tasks.
Good social media tools intelligently automate a lot of manual tasks, whip up intelligent suggestions for content creation and help with neatly presented insights to bootstrap the strategy.
As for the tool options, you can pick from free or paid tools, or even a combination depending on your goals and requirements.
In the list above, I've included a review of the most well recognized tools worldwide and spoken about their costs. If you're using any of the above tools, and have something additional to share, I'd love to hear your views in the comments below.