How to Become a Successful Freelance Digital Marketer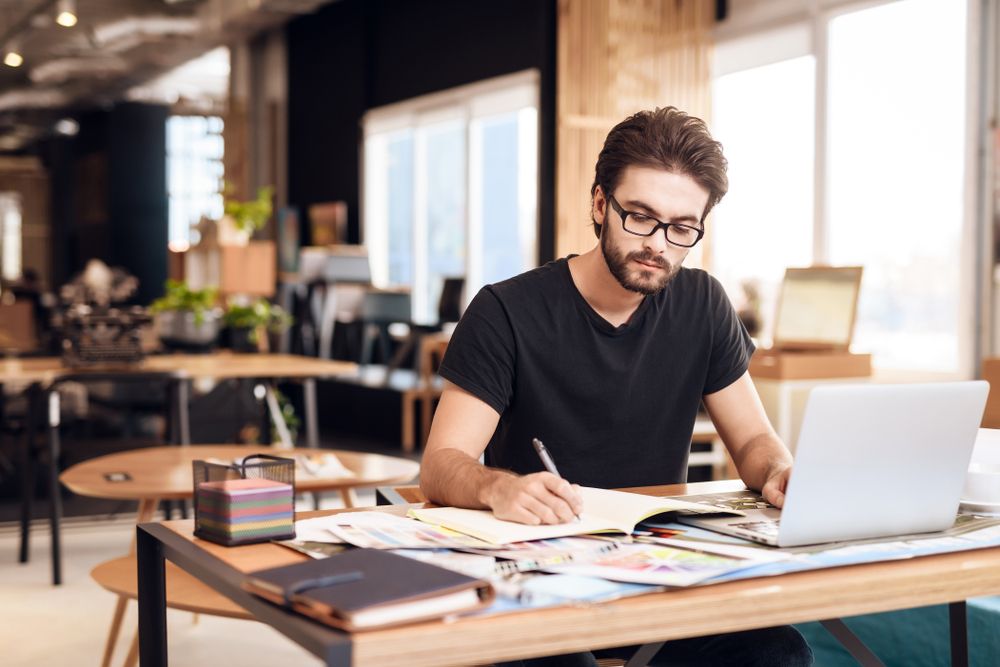 For many of us who have grown up in the 90s, a cold drink would easily translate to a bottle of Coca Cola, and much of it had to do with the star-studded advertisement slogans that read, "thanda matlab Coca Cola". In recent times, a lot of social media buzz around de-stigmatizing menstruation used the tagline, "daag acche hai" which was directly co-opted from Surf Excel's all-pervasive endorsement series.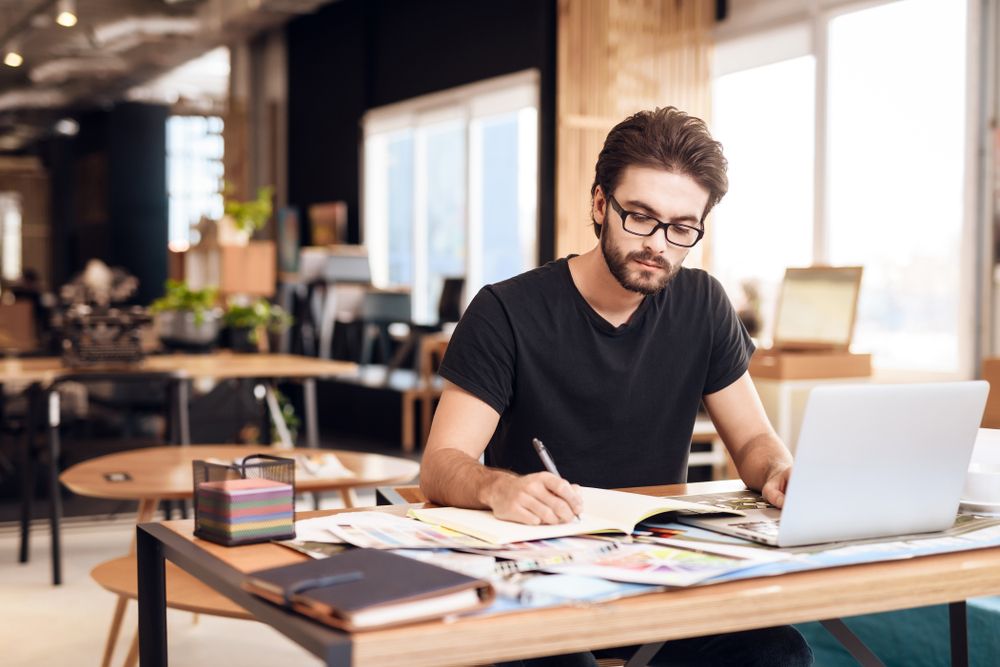 From Imperial Blue's indulgent "Men will be Men" advertisements to Gillette's hard-hitting "The best men can be", ad films always succeed at leaving imprints in the minds of the viewers. The rapid spread of social media has further enhanced the impact of such ad films, and they are no longer limited to just the visual medium.
Today, brands do not rely on ad films in isolation but instead emphasize on a holistic digital marketing package including powerful hashtags and taglines that may then be further circulated on different social networking platforms like Facebook, Whatsapp, or Twitter.
Social media has evolved into the most strategic battleground for the new age digital marketers and play a pivotal role in making or breaking a brand's reputation. When unlocking those creative campaign ideas, marketers, therefore, need to be wary of the whims of social media.
The ad gurus who designed those timeless slogans had a far less daunting task than today's digital marketers. The current cohort of digital marketers not only have to attract the attention of television viewers but also need to wade through social media while generating a friendly stir and evading trolls. For R. Balkii, the man behind "daag acche hai", making a catchy advert was similar to solving a jigsaw puzzle while for Prahlad Kakkar, a sense of irreverent humour to weave a story in 30 seconds was the essential recipe.
But for both and many other stalwarts, creative independence was the fulcrum of their success, which is why freelance digital marketing often brings out the most innovative and thought-provoking campaigns. But in the contemporary context, with stiff competition and the threat of aggressive memes and trolls looming large, freelance digital marketers need to keep a few tricks handy to land on their feet.
Make your goal your Bible
The crux of the campaign is the digital marketer's ultimate goal – but this may sound ironic at the outset, since a digital marketing assignment is, after all, aimed at furthering the client's business prospects. A successful digital marketing campaign, while appeasing the requirements of the clients and garnering the target audience's attention, is also the most significant validation of the efforts, insights, and ideas of the freelance digital marketer. So, the goal for a freelancer will be the conjugation of the business objectives of the client as well as the individual quest for recognition.
The best part about freelance digital marketing entails the freedom to nurture your creativity, and this would be one of those rare times when a dash of selfish desire to excel will help you redefine the ultimate aim of the campaign.
Questions to ask:
What could be the user experience of the campaign and how far does it align with my overriding objective?
What would be the most obvious approach to achieving that goal? Can I be any different? Need I be different?
Find and Emphasize on your niche
Your job, as a freelance digital marketer, is to reach out to the potential audience in the most creative way possible and then re-route them to the business portal of your clients and eventually transform them as buyers. For every digital marketer, SEO optimization, content fluidity and of course, cordial social media fora become their weapons. For a freelancer, the trick would be to break the chains of the generic usage of these features and tailor them to not just the clients' pursuits but also in a way that leverages your talent.
Multitasking is a great skill to have and is, to a large extent, expected of most freelancers in this field. But no one wants a jack of all trades and master of none. So let the world know what you do best. Be it copywriting or ad analytics or graphics, your strength culls you out from the crowd and is clearly reflected in your campaigns. It might take four wheels to run a cart, but in the age of automobiles, it's rather prudent to be the fuel that becomes the driving force. Moreover, when your specialization is well aligned with the objectives of the campaign, it is likely to yield the most desirable results.
Questions to ask:
During which task do I take the least number of coffee breaks?
This can be helpful to introspect and focus on your talents, which in turn can help convince others of the same.
What part of your work do your peers talk about the most?
This may reveal a lot about your hidden talents and the better parts of your work. Capitalizing on such specialized skills is the key to acing the competition.
But for a digital marketer, the niche isn't entirely limited to your own self. The mantra to realizing your fullest potential would be to juxtapose your interests and strengths with that of the behavioural trends of your target audience. For instance, while working on a gig for a makeup brand, you might be drawn to the budget-friendly feature of the product and have brilliant analytics up your alley to woo the consumers with. But is your audience likely to be attracted to the degree of pocket pinch or the quality of the product, celebrity endorsements, and the cornerstones of the brand's value among its target consumers? Your niche needs to incorporate the perspective of the receiving end. This could be a challenging task, but despair not! The perks of being a freelancer lie in being able to alter between roles and find your ideal match, albeit a couple of trial and errors.
Reach out to clients with a personal touch
Digital marketing is one of the most flourishing industries in contemporary times, and simultaneously, there is stiff competition among the professionals engaged in the field. It's imperative that you make others believe that you are unique. The quality of work, creative inputs, and business insights that ensure that a product finds a place in the considered set of consumers are requisites on the professional end of the deal. However, as a freelancer, you have ample opportunity to add a personal touch to the deal which can go a long way in riveting your impression among the others. This can be achieved by reaching out to clients instead of the other way around. This gesture reflects an investment and interest in the project, which is always appreciated by the clients. But there is a difference between stalking the clients and making yourself conspicuous to them. Here again, social media offers the best solution. Facebook groups and Quora questions are not only ideal for identifying potential stakeholders but also offering tangible solutions and engagement with the clients' concerns work wonders for starting conversations and more often than not translate into work deals. Social networking enables you to identify the bespoke requirements floating in the market and suit your propositions accordingly. The best part of this tactic is that it spares the client as well as yourself the unnecessary sales plug and instead fosters a collaborative model.
Questions to ask:
What are the different services that I wish to offer and who are the people I wish to cater to?
What are the groups, online communities, or websites that my target audience are likely to frequent? What would be the best engagement module to grab their attention?
There are no free lunches.
Most freelancers often have to assume multiple roles to go about their businesses. Juggling between HR, Sales and Creative departments all by yourself is a story very close to home for all freelancers. Arguably the easiest part of the bet would be the job at hand, and by common consensus, the sales pitch and price negotiations the most cumbersome. But pricing is a tricky part of the gamble and almost always an important determinant of one's success.
Being underpaid at a freelance feat is not unheard of, especially when the competition soars high. Unfair as it sounds, freelancers often have to be flexible in the early days. Experience for quality work may not seem like an excellent idea, but networking is. Time is indeed money in this context because the time invested in the digital marketing assignments will make your portfolio robust, and this is one industry where referrals work wonders.
Especially in digital marketing, where social media is an integral vertical, sharing your work through word of mouth. In this case, the click of a mouse can be highly useful! Satisfying your first few clients, even if it comes at the cost of a few pennies, is the bedrock for every freelancer. So almost or entirely free work isn't quite free, perceive it as deferred returns. As pious as it may sound, patience indeed will reap the sweetest fruit in the bid.
It would be judicious to tailor your rate cards according to the profile of the clients be it by the hour, by the deliverables of the project, or on a monthly or commission basis.
Questions to ask:
With how many referrals can this project balance out my impending pay cut?
Is this client worth retaining for future endeavours?
One person army is an army still
Working on your own or from the comfort of your home merely implies an alteration to the regular office set up. The work ethic and the deliverables needn't be affected by it.
The clients should never get an impression of any deficiencies simply because you're running the show by yourself. It cannot be a principle of deluge and drought for a successful freelancer. Every day is a work day, but that doesn't imply chasing clients.
Developing business models, enhancing your online presence, circulating your pilot case studies and interacting with potential clients through social networking sites or other platforms should be a regular drill conducted at regular hours. Indeed, the flexibility of time and space is the greatest boon of freelancing, but the regularity of activity on your online properties could go a long way in keeping you on the radar of your clients.
Much like the products that you market, where the idea is not to immediately transform the visitors into buyers but to foray into their consideration set, your profile should be such that your clients remember you and it doesn't imply a one time bet. Imbibing the other essential aspects of a professional set up like treating deadlines as sacrosanct, building your network, relying on referrals, and regularising income streams will prove to be extremely crucial in goading people to take you seriously.
While the typical work hours don't apply to you, it becomes all the more essential for you to allocate the work hours carefully. Work-life balance is as critical to a freelancer as it is to a full-time digital marketer. So no compromise on the leisure hours since it'll actually help in enhancing your creativity. It also appears professional to the clients and immunizes you from being piled on with work. Organizing is the key and ultimately, being at the top of your digital game, organizing work hours, assignments, payment trackers, workflows et al., should not be a daunting task at all.
Organizing is the key to meet deliverables, and digital marketing necessitates coming up with new ideas that outshine the others so ensuring dynamism and growth will also ensue with planning and organizing. Be the one person army that you are and assure your clients that you've got them covered.
Questions to ask:
How would I spread my work out if I was working in an office?
Is the deadline feasible without tipping the scales of my work life balance?
While there may not be a full-proof roadmap for becoming a successful freelance digital marketer and different people will end up deploying different tactics to rise up the ladder, these are the fundamentals with which one cannot possibly go wrong.