6 Reasons Why You Should Start a Digital Marketing Agency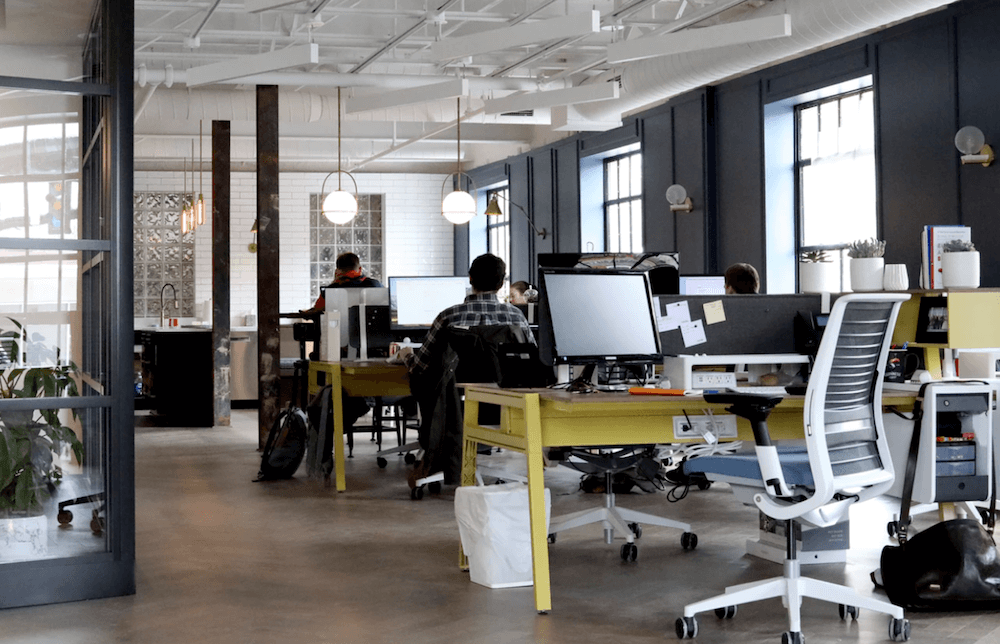 You've probably had thoughts of entrepreneurship at some point of time, just like almost everyone else. If you want to get into the digital marketing field or if you are looking to make a career out of digital marketing, starting a digital marketing agency could be the most profitable business you could do.
I have been running my digital marketing agency "PixelTrack Digital" for more than a year now, and I have learned a lot about running a digital marketing agency.
Running a profitable digital marketing agency is a great challenge and but can be a rewarding experience for you. You will need to put time and efforts to learn everything that is essential to run a profitable agency. However, your time and effort is going to be worthy because the agency provides a reliable and consistent income opportunity.
Let's look at some of the top reasons why starting a digital marketing agency can be a great idea. If you haven't started your agency yet, these points will convince you otherwise.
1. Services Industry Is Evergreen
Most of the people who set out to build a startup first think about building a product. They shy away from services.
Creating a product is a laborious process and demands a lot of investment of time, energy and money. Even if you invest a lot of resources in creating a product, you need to then market it in the right way to reach potential customers.
While creating the product you need to make sure that you are creating it according to your customer needs. Understanding customer needs involves a lot of research.
Even if you come out with a product that has a great product-market fit, it's tough to get the word out because of the heavy competition from other startups who have created similar products for your potential customers.
There's huge traction towards starting a product based agency because investors most likely prefer to invest in product based companies. The reason behind is that product based industries can scale up to the billion-dollar level while the services based company compromises to grow that fast.
However, there are very strong advantages in starting a service-based agency. As we know, services are always going to be an evergreen industry. There are multiple services required by markets on a daily basis. Since it takes a lot of human efforts and time to provide services, one company cannot capture the entire market.
Even though there are so many digital marketing agencies out there from big brands who are running for more than 5 years, there's still a bag full of opportunity in creating a digital marketing agency. Small players and big players can co-exist.
If you are planning to start a digital marketing agency, you have to be focused on a single niche. The quote fits here, right – "you can be a jack of all trades but a master of none" so it's better to focus on one particular service. The market is so big that you will not able to cater to all the types of services for everyone, anyway. So it is better to have focus in one area.
You could pick a single industry, for example, it could be hospitality or automobiles, and create a digital marketing agency which differentiates you for servicing this particular industry. You can also pick one branch of digital marketing which you are specialized in so that you can present your agency as an expert on those particular services.
For example, you can start an SEO agency who focuses only on organic SEO [or] you can position yourself as an email marketing agency who rather focuses only on email marketing. Going narrow will help you build a brand and help people to recall the brand. You will be known in the market as a master of one thing.
2. Create Consistent and Recurring Income
When you start a digital marketing agency you will be charging a retainer fee from your clients. any business requires a consistent income month on month because there are predictable expenses every month.
A digital marketing agency is going to be a great business model when you are expecting consistent income month on month. you will be able to clearly predict the likely income you will earn in the next three months based on the number of clients that you have.
It might take a lot of time and effort initially to build a brand and start getting clients for your agency, but over time you will appreciate the stability of the income that you get from your clients. This income consistency helps you grow your business in a predictable and consistent way. When you hire new people for your business you will be able to plan their salaries accordingly as well.
Any agency takes time to grow. I would recommend at least giving it a period of 3 to 5 years before you start seeing success with the digital marketing agency. In the first year, you are going to get the proof of concept right by getting a few clients of your personal network. This will help you understand that there is a market out there which is ready to pay.
Once you start building a good team, you will be able to go ahead and see the consistency in which the entire system operates. Once you train your team to handle the clients and deliver the projects, you will be able to you take your hands off from any processes and let it run based on systems. Being process oriented and creating systems is going to be key to grow your digital marketing agency.
3. Create Job Opportunities
Once you get your agency off the ground and when you have consistent income from clients, you will not only make profits for yourself, but you could also provide employment opportunities for the people.
We live in the day and age of automation where most of the companies are looking to cut their employee workforce to save money. Being a product company won't need a lot of employees to run the organization. However, this is not the case with the service industry, you will need to have full time employees to make sure your clients are taken care of.
By creating a good brand for your digital marketing agency, and by creating processes and systems that can be followed, you are providing job opportunities for the people who might not be able to do the same work by themselves. In the long run, you can have this team work on products for your business. (As discussed in the 6th point).
Running a digital marketing agency is way better than a bunch of people working as freelancers because in a digital marketing agency, you are creating a team whose productivity will be much more than each person working individually. The total value of all the people's time and effort would be much more together than each one working separately.
In an agency, every member has their own role. The salesman will only focus on getting new clients, the key account manager will only be focusing on managing relationships with the clients.
Then you will have people for different positions like: content marketing manager, social media and community manager, copywriter, designer, email marketing expert, SEO expert and so on.
When you put together a team of 10 different people and get them to serve 5 to 10 different clients, you will be making much more money as a team from the clients than each of them working individually.
Since you are putting the team together you will likely be able to have a profit margin which you can take home. The efficiency that you create through team work is the profit that you can enjoy.
4. Create a Safety Net for Income
If you are a digital marketer and if you are earning a good salary, your job is still at risk. If recession hits, the first thing that people are going to do is reduce marketing budget. That means that they might not need marketers. As marketers and digital marketers, we might be the first to be laid off when a company doesn't do that well.
This is not the case with an agency, if you are running a digital marketing agency where you have 10 different clients paying you every month, even in the worst case scenario all your 10 clients won't leave you in a single month. It will never crash over-night. This gives you a lot of stability for your career.
There will be times when you lose the client even after doing the good work for them. while running an agency. There can be plenty of reasons for this, sometimes the client cannot afford that kind of budget you require, or there might be other problems with the Client's company. But there's always a positive side of it. Even if you lose the client you are not going to lose all at a time.
If you lose a client and some of the recurring income that you have been getting from the client, you still have the sufficient income from other clients to support you until you find other clients who will be able to pay and cater the loss. This makes clear that the digital marketing agency can generate some reliable and consistent income.
So, if you have digital marketing skills, it's always safer to create a digital marketing agency rather than landing into a digital marketing job.
5. You Build an Asset
As an individual, if you are a digital marketing employee or a consultant, nobody is going to buy you out as you are not for sale. Your personal brand is a brand that can be sold.
However, if you create a digital marketing agency, over time you will be able to have a valuation for your company. You are building an asset that can be bought.
Your Digital Marketing Agency can have the following assets:
Processes and Systems for execution.
The team that is well trained for execution.
Clients who trust the brand and will continue the relationship.
The brand name for the agency that is out in the market.
The prospects list and understanding of the market.
Even if people have the money, the above assets cannot be built over-night. It takes some time and big companies might not be ready to wait that long. In such cases, they will buy your agency.
The usual valuation for a digital marketing agency is calculated anywhere between 5X to 10X of the annual revenues. For example, if you are doing business with 10 clients, and if each client goes to pay you 1 lakh as a monthly retainer fee, you are making 1 lakh per month in revenue, and 1.2 crores a year in revenue.
If you put a conservative multiplier of 5X for the 1.2 crores revenue per year, your company is technically valued at 6 crores which is almost a million dollars. Big digital marketing Agencies are always willing to acquire smaller agencies so that they can get access to their clients and employees. I have seen digital marketing agencies being sold for as much as 200 crores.
So, even if you are withdrawing a moderate salary from your own digital marketing agency, you are still building the wealth as an owner of the agency. You are creating an asset that can be sold in the future.
You might not get rich by withdrawing a salary from your own agency, but you will get rich once, you will be able to sell your agency at some point in time. The key part which needs to focus while running an agency is to work on branding and customer relations.
Your valuation might not be as big as a digital product company; however, you will still be able to get at least 5X of the annual revenue as your total company value. As long as you make sure that you are building processes and systems that become the assets of the company, you have an asset that someone else might be ready to pay for.
6. Create a Product in the Long Term
Most of the product companies who try to develop a product fail miserably because they overestimate the target market size, and do not understand the needs of their customers.
If you are running a digital marketing agency focused on one niche, you will be able to get a clear understanding of the challenges that the people face. You are literally getting paid to understand people's problems.
In the long term plans, if you have some profit leftover from the services that you have done before, you can invest that money in creating a product for your clients.
You can create a product that is going to help your clients, and even before you create the product you will have a clear understanding of whether you will be able to sell the product – because you understand the needs of your customers very well.
I have seen a lot of great products on the internet and digital marketing space today, have been created by companies who used to be a services company before they became a product company.
We at PixelTrack, do the digital marketing for real estate businesses, and we are able to see the challenges that this particular industry is facing when it comes to digital marketing.
Right now, we are only solving the problem through our services, but we also have plans to productize our service and help our clients do the same thing in a faster and automated way.
Instead of trying to do user research to understand the needs of the customer, the best way to comprehend the needs of the customer comes by helping them with the services.
So, even if you want to build a product company in the long term, I recommend you to start with services to one particular niche, understand the requirements of your customers, and then build the product using your tech team.
Conclusion
I hope this article gave you clear insights into why you should start a digital marketing agency. Running an agency for the first few years is going to be extremely difficult. Each of your client will technically be your boss, but if you can survive the first 2 years, you have a decent shot at long-term success.
It's going to be much more challenging than being a digital marketer employee. If you have five clients, you might have to do the services for the clients yourself in the initial days. It will be more like having hands-on 5 different processes.
However, once you surpass initial one or two years, having the processes and systems in place, you will be able to cater to consistent income without even doing work consistently. You will literally make money while you sleep.
In the next article, I will talk about how to brand yourself as an agency in one particular niche, and how you can acquire new clients using various sales and marketing methods.
Thank you for reading the article and if you have any questions… go ahead and leave a comment below.