How to Approach and Execute an SEO Project for a Client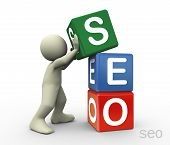 Working on an SEO project for a client is completely different from optimizing your own website for the search engines. While building a website, you may have all the right elements in place and the website may never need major restructuring. But when you try to optimize an existing website for the search engines, you run into a whole lot of technical and non-technical challenges. If you are a part of an SEO agency an individual SEO consultant, you will find the following tips useful.
1. Establish Your Authority
SEO is a fast changing field. A lot of people have misconceptions and misinformation about SEO. How you think about SEO is completely different from how your client thinks about SEO. If you think you can "teach" your client about SEO, it may backfire because it hurts their ego. Though you have been hired only because they think you are good, it still helps to establish your authority in this field. Demonstrate how you have helped previous clients achieve their organic traffic goals. Show your achievements and results before you get started. A good personal connection with the key decision makers on the client's side helps a lot in getting results fast.
2. SEO is Team Work Between You and the Client
Unlike a lot of projects, SEO is something that cannot be completely outsourced. Though on some cases off-page SEO can be completely outsourced, On-Page SEO has to be done in-house on some level and needs a team work. For example, if the webmaster of the client's company and you don't get along very well, it will be very difficult to achieve the goals. Also, On-Page and Off-Page SEO has to complement with each other and has to get integrated with other digital marketing elements. Check out my post on integrated digital marketing.
3. Set Traffic Goals
You should never promise traffic or rankings to your client. Because the delivery is not completely in your hands. A lot depends on the latest updates in algorithms and other factors. But still, setting traffic goals helps as a guiding compass and forces you to think outside the box. These goals should be set after signing the contract.
For example, if there is no improvement in the traffic after optimizing for 2 months, you can think of a viral marketing campaign idea which can naturally attract inbound links to your client's website. Such marketing activities are not in the responsibility matrix of an SEO agency or a consultant but if you can step outside of your boundaries and help the client on some level beyond your job description, it helps you gain more market share and reputation.
4. Automate Manual Processes Using Tools
Tracking the rankings is one of the most important reporting activity during an SEO project. Without having an eye on such data, you will have no idea if what you do works or not. Sometimes the rankings will improve but the traffic will not improve. That has to be shown to the client that your activities has helped in improving the rankings.
One of the best rank trackers I have come across is the SEOMoz.org tool (now Moz.com Analytics). The licence to the account can be provided by the client or from your side. The rankings are tracked weekly, which is an ideal frequency and reports are automatically generated. If there are any improvements in the rankings, it is shown clearly and such reports can be sent to the client.
Also looking for errors in the on-page SEO factors can be very tiring and tools like SEOMoz help in identifying such errors. They are generated as reports and it can be sent to the client directly with a note about what it means. Be careful not to send a dump of reports, the client may not understand anything from it!
5. Off Page Optimization can be done only with Content
While signing the contract or agreement, make sure that the client agrees to provide content – either for their own blog or for distribution. Without content, off-page optimization for a website CANNOT be done. Methods like directory submissions, classified sites posting, social bookmarking will not help with off page optimization and can something hurt! Read more about link earning and off page signals in this post about integrated digital marketing.
If the content is going to be provided from your side, make sure that you charge separately for it and offer different levels of quality. You can find content services in various places online and it ranges from 1 cent to 1 dollar per word!
6. Develop a Unified Keyword List with the Client's Help
All SEO projects start with a keyword list. Keywords are the lifeblood of digital marketing. Keywords are the words that people use in their mind and in the search phrases to find out what they want. Develop a list of 50-100 mid tail to long tail keyword phrases that are relevant to the business and also has reasonable competition. This master keyword list, also referred to as unified keyword list can be used across all channels of digital marketing.
Since these are the words that people use when they relate to the problem, solution or system – it is obvious that it will help increase the conversion ratios. For example, in one niche I observed that people use the words 'Study Materials' more often than similar words such as books, training or education. The conversions increased across video, search, display and social media when we started using more of that particular phrase.
Sometimes this keyword list can be developed only with the help of the client. The client understands their business and market better than you do and they will have a better idea of the words that their customers use and the relevant contexts in which it is used.
You can also find out the keywords by browsing through the comments and posts made by the audience in their blog, social channels or other forums. Another great place to find out such keywords would be in the user reviews of books (if it is relevant). For example if you are having a product about weight loss, you may find out the words that target customers use by reading the user reviews on Amazon.com for weight loss related books.
The keywords are not always about search targeting. These are the words that go on in the minds of the people and it should be used in images, ad copy, videos, blog posts, comments and so on.
7. Schedule Weekly Review Meetings and Maintain Minutes
While some clients will push you to perform and get results, some clients may forget all about it and come back in the end asking you where are the results. In my opinion, the client that keeps bugging you is much better than the one who keeps quiet because the former client indicates that they want to work with you.
Meetings should be consistent and productive. Weekly reviews are ideal for SEO projects. One can review the work done in the past week and set goals for the next week. Send minutes of the meeting to the client after every meeting and maintain all of them in a separate folder. The client will agree to something at some point verbally and it helps to put it down in writing. For example, the client will agree that they will install a blog inside their website and it may never happen. They shouldn't hold you accountable for poor results. SEO is team work as I already mentioned and you should put equal pressure on the client to get things done.
Conclusion
Hope you found the above tips useful. There is a huge opportunity for SEO consultancy and execution because there are thousands of websites without proper optimization lurking around the web. And a lot of these websites are owned by profitable businesses and they wouldn't hesitate to spend money for something like SEO which gives long term consistent returns than any other marketing expenditure.