Rewiring Your Dopmanine Reward System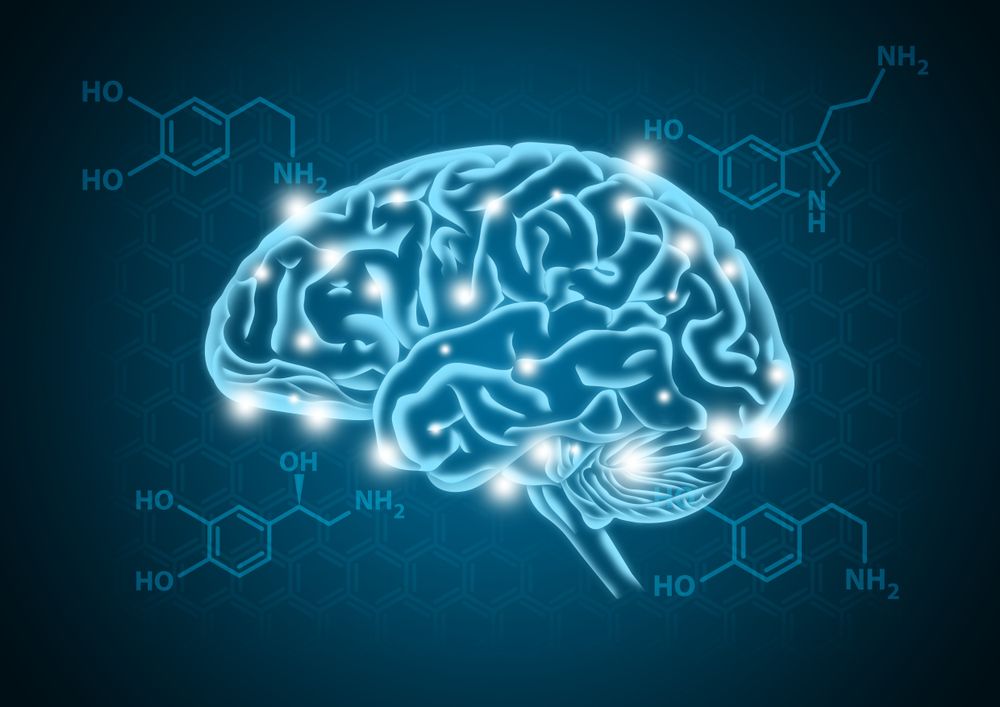 In the past few weeks, I have been doing a lot of research on how to stay motivated throughout the day, week, month, year, decade, and through life.
Because even if you know all the digital marketing and business techniques, you will not achieve anything in life if you are demotivated and do not get the work done.
My research pointed me back to our neurochemistry. It all comes down to dopamine. Food is not what gives us the energy to move forward. Dopamine is what gives us the energy to move.
The energy to get work done, achieve results and reach our goals. Dopamine is released when you anticipate getting something and when you get it.
Let's say you have a goal to start making 2 Lakhs a month with digital marketing. Dopamine is released not just when you achieve 2 lakhs but in the process of getting there. The fuel that takes you there is dopamine. The anticipation of achieving the goal itself releases dopamine.
However, there are other sources of dopamine that humans have found. And when you get "cheap dopamine" you will be drawn towards it, and do more of it, but the cheap dopamine doesn't last much. It crashes soon.
So let's talk about all the sources of cheap dopamine. If you want to achieve goals and get a career, business, and life success, it is absolutely important to avoid all the following sources of cheap dopamine as much as possible.
1. Smoking
An estimated 1 billion people on planet earth, smoke cigarettes. When you smoke a cigarette, there is a rush of dopamine released into your bloodstream which makes you feel good in the short term.
There are so many chemicals in cigarettes and their health downsides are obvious and well-proven, but the main reason why people smoke is for the dopamine release.
Right now I am writing this email for my email list, and what do you think drives me to write this? Nothing other than dopamine.
When I finish writing this email, I will feel a sense of satisfaction and get some dopamine release. When I mail it out and get replies from my readers, I get a rush of dopamine. It is slow and hard and that's why not many people can write a 3000-word article on a Friday evening.
I can get the same level of dopamine by smoking a cigarette (and not get any real work done). But the problem with dopamine from cigarettes is that it is cheap and accessible.
That's what billions of people are doing every day.
Apart from smoking being injurious to health, the dopamine rush that you get from each cigarette also goes down with time, and you need to smoke more and more to get the same level of dopamine.
And when you don't have it, your dopamine goes down, most often below your baseline and that makes you feel miserable and crave a smoke.
Vaping is as bad as smoking and there is no change in the harm it does to the dopamine system. Although they are slightly less harmful than smoking for the lungs, it is no reason for being ok with a vaping habit.
2. Alcohol
Alcohol is another cheap source of dopamine which also has health hazards.
Alcohol in moderation (like during parties to reduce social inhibition is fine) but any regular use of alcohol use means that you are messing up with your motivation system.
When you get smoke or drink alcohol, you get a rush of dopamine, sometimes more intense and short-lived than getting dopamine from getting work done, and your need for dopamine goes up.
When you have a Saturday night party and have so much alcohol, you are spiking the dopamine levels in the brain to such a high extent that it crashes in a few hours and makes you feel worse. That's why people have bad hangovers. And then the craving for cheap dopamine starts again.
That's why it is so difficult to quit. And when you quit, you feel miserable because you are used to having a certain level of dopamine in your system and now you are not able to function properly because you are dropping lower than your baseline level.
Some people drink and smoke at the same time, which pushes dopamine levels even higher and that leads to an even bigger crash and even more craving the next day when the effects of the drug wear off.
3. Sugar and Junk Food
Sugar is another major source of dopamine for many people. Some people don't drink or smoke, but they eat a lot of sweets.
Chocolate, sweets, carb-heavy foods, pizzas, junk food, and sweet carbonated drinks, all are bad for health when consumed regularly.
It spikes dopamine levels and leads to the same negative effects that I have mentioned with smoking and alcohol.
Many people have eating disorders and they just can't help getting one more cake, or ice cream.
4. P*rnhub
If you are a regular visitor of this site, the effects are the same. Instead of using your dopamine to go out and meet real people, you are watching other people "doing the thing" and that gives you a rush of dopamine.
Your body doesn't know that these are not real people and it is just images on a screen because this is a recent invention. Millions of years of hard-wiring of the brain cannot be reversed.
The problem with this and other vices mentioned above is that you become dependent on this to release dopamine and over time, this is the only thing that will give you the dopamine release.
Someone who doesn't use such sites and only goes out to meet real people and get the "real intimacy" will have a much higher level of dopamine release, and a quality and satisfying one at that compared to a person who uses websites to get the same effect.
Whenever you get a "release" of your pent-up energy (you know what I am talking about), your body also releases prolactin and it suppresses dopamine and testosterone. That prevents you from having the motivation to finding a good relationship.
(Am I also saying that sex is also this bad? Actually no because there are a lot of other neuro-chemical things happening along with dopamine release when you have sex, and when another person is involved, it is not easy to get another person to say yes all the time and you can't do it as much as you can even if you want to.
Sex has other health benefits and this is possibly the best experience you can have as a human being so this is something that I do not recommend that you eliminate.)
5. Dangerous Activities
Some people get their rush of dopamine from dangerous activities. They get into trouble and put other people in trouble.
Rash driving, dangerous sports, and having rash behavior with other people, unfortunately, release dopamine.
These are the troublemakers of the world. We keep hearing news about sons of rich and powerful people getting into trouble.
Rash driving sometimes leads to fatal accidents, bar, and pub fights, and illegal activities. That's because these "spoilt kids" born with a silver spoon more often than not have more access to "cheap dopamine" and they get bored soon with other things. (Like Munna bhai from Mirzapur)
That's why I keep saying, the struggles we face are a blessing. It keeps us on the right track. People who have no struggle in life are cursed. They usually self-destruct because they don't have quality goals.
Spoilt kids are usually addicted to smoking, alcohol, promiscuous activities, sugar, and others. All these activities spike their dopamine and crash it leading to more cravings for novel and edgy activities.
6. Social Media and TV
Scrolling through social media feed mindlessly happens because every time you get a new notification. it releases some dopamine. It is also addictive because there is always something new and you keep opening Instagram, Facebook, and YouTube over and over again.
Instead of getting dopamine from getting work done, which is slow (but more stable), we reach out to our phone when we are feeling low, and seeing something new instantly releases some dopamine.
Many people I know use social media for hours together every day, and they keep switching between platforms to get more and more of that dopamine release, more often.
Do you open social media as soon as you get to work? You are going down a dangerous path. When it comes to dopamine dependency, social media is as bad as smoking.
Someday, maybe, the governments will declare social media as a dangerous and illegal activity. They are ok as long as they are in moderation. Use social media to connect with other people instead of getting cheap dopamine.
Switching channels on TV mindlessly is also not very different from scrolling social media.
7. Shopping
Many people get a rush of dopamine from shopping and buying stuff. I am guilty of this a lot. And I am trying to reduce it.
Even the thought of going to the shopping mall and buying new things releases dopamine into your system. And buying stuff and bringing it home releases even more dopamine.
The novelty of a new dress, new car, new bike, new phone, new perfume, new gadget, or anything "new" can wear off very quickly. And then people aim for the next thing.
That's why people who dream of buying a new car for a long time finally buy it and they don't feel that good the next day. There is a "downer" because the dopamine is crashing after the spike of having a high.
Online shopping is also as bad. Instead of going to the mall, we scroll through Amazon's feed. And add things to the cart. And get it delivered to our homes.
From expecting the arrival, to receiving it, to opening the package to using it, all release dopamine.
A minimalist lifestyle frees you from the need to buy stuff, saves you money, and gives you the capability to work on things that you want to, instead of working on the things that you HAVE to.
Whenever you buy something that you don't need, the brand wins and you lose.
Enjoyment?
Many people will react to this post because it looks like I am asking you to "not have enjoyment".
Dopamine is the pathway to pleasure, and it feels good when you do all the above stuff I have mentioned.
None of the above things that I have mentioned above was available to humans 10,000 years back.
Our ancestral fathers went out to hunt instead of sitting on the couch, smoking, drinking, watching TV, ordering stuff on Amazon, watching images, touching themselves, and mindlessly scrolling through social media.
They went hunting, brought back food, and raised families and tribes. They built pyramids, conquered new territories, invented new tools, and made civilization into what it is today because there was no other way to access that dopamine release inside our system.
Cheap dopamine coming from all the things that I have mentioned above is going to be the doom of mankind.
Because if we can release dopamine with smoke than working hard for it, where is the motivation to work hard and achieve things?
What if all the people in the world just get cheap dopamine and no one does any real significant progress-making work?
We might implode as a species if all we do is release cheap dopamine all the time and become highly dependent on it.
Freedom
All of us want to have freedom.
Did we fight for independence as a country so that we can scroll mindlessly on social media?
Today, we are slaves to cheap dopamine, and many of us mindlessly chase things that cannot sustain pleasure and we keep wanting more and more of it until we self-destruct.
If you can find better ways of dopamine release through healthy activities such as sports, dating, gymming, swimming, getting work done, growing your career, contributing to the world, reading, and other activities that make life better... you will be better off than most people in this world.
What Do You Really Want?
It might look like it is very difficult to give up all the things I have mentioned above.
But what if I told you that by giving up all the above vices, you can...
Have a great career
Build a great business
Contribute a lot to the world
Write a book
Build a fit and energetic body
Have enough bank balance to last for generations
Have a great partner (male or female)
Have great and healthy kids
Never have many cravings for all the above activities and feel healthy all the time
Have the time and space to read great books for 2-3 hours a day
Be at the peak of your life and be a role model to others...
What would you choose?
The very thought of having all the above excited you and releases dopamine, doesn't it?
Then work for it, work towards it, achieve it, and achieve even more.
I am not saying that you have to give up everything and be miserable all the time.
All I am saying is that you have to REPLACE the bad stuff that gives you cheap dopamine with the stuff that gives you healthy dopamine.
Something that gives long-term satisfaction and inspires other people.
There is NO WAY you can have both.
Yes, some successful people also have bad habits, but how do you define that "success"?
Some people might have achieved a lot in their business, but they will have a lot of health problems. What's the point?
Some will be very fit, but they don't have their finances in order. What's the point?
Some will have no smoking habit but they are scrolling on social media all the time and not being productive. What's the point?
There is no way people are going to get inspired by people that are chasing cheap dopamine.
If you are seeing a successful social media influencer drive around a Lamborghini, you might think that is an inspiration because you also want it someday (and the dopamine that is released by having that in your life).
However, think about Warren Buffet who lives a simple life but is a multi-billionaire several times over.
The social media influencer won't stand a chance against a person like Warren Buffet.
The influencer is spending money to show off and he/she has dopamine release by doing this.
I have always wondered why people who have made a lot don't buy all the stuff that is fancy and exciting. But now I have the answer. Because for them their dopamine doesn't come from chasing those things. That is the very reason they have made a lot. Else they wouldn't have got there.
Greatest Of All Time (GOAT)
You might have some moderate level of success even if you have some vices, but you can never achieve filthy success and become GOAT unless you give up ALL THE VICES.
Because every vice gives you access to cheap dopamine. And that cheap stuff always gets in the way of more quality ways to get the same level of dopamine. No exceptions.
Your "quality dopamine" will be much more sustainable in the long term.
You will have a better form of pleasure by walking around in a healthy body. And the more you are there, the more easily you can say NO to all the vices. It is harder to fall from heights when you clearly say NO and maintain that NO with DETERMINATION.
That's the business case for giving up all the above-mentioned vices that release cheap dopamine.
Sacrifice
You cannot have a cake and eat it too.
You have to sacrifice something to get something.
You can have a great fit body, or you can smoke, drink and eat junk food all day. What is your choice?
You can have access to disgusting videos of other people touching each other, or you can have a great relationship, what would you choose?
You can get productive work done and achieve success in your career, or you can scroll mindlessly through social media all day, what would you choose?
You can have crores of rupees in assets that give you peace of mind and never have to worry about money, or you can have all the gadgets and fancy clothes right NOW. What would you choose?
The options are right in front of you.
NEVER fool yourself into thinking that you can have both. You can't. And deep down you don't want to.
You can sacrifice your goals for your vices.
Or you can sacrifice your vices for your goals.
It is your choice.
And choices make who we are.
We are what we choose.
Who are you?
What is your choice?
Reply to this email and let me know.
Cheers,
Deepak Kanakaraju
P.S. Not medical advice. I am not a medical professional and I apologize if there are any factual errors in this article. Most of the things I have written here has been inspired by Andrew Huberman's Podcasts (on YouTube) and Harvard's articles on dopamine.