Success! You Have Registered for my Free Digital Marketing Course!
Thank you for registering for the free Digital Marketing Course. You will start receiving your lessons to your email Inbox starting now.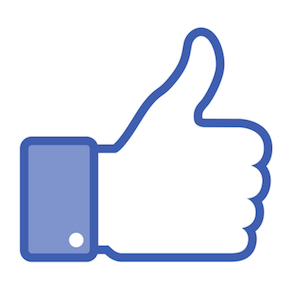 In fact, the first lesson should be already inside your inbox by now!
Go ahead and check your email inbox. The Lesson 1 will be delivered immediately and subsequent lessons will be delivered to your inbox once every 2-3 days.
Thank you!
And I have a special bonus for you…
Bonus Gift: Download my Best Selling eBook for Rs.499 Free!
Recently I had published an ebook How to Get Your Dream Digital Marketing Job. It has received an average of 4.6/5 in reviews and it has been commented as one of the best books to read if you are looking for a dream job in digital marketing!
"Truly inspirational! This book is short and easy to read and follow, very inspiring and covers some important tips on Digital Marketing jobs. Definitely, a must read." – Monisha Advani
[sociallocker id="3277″]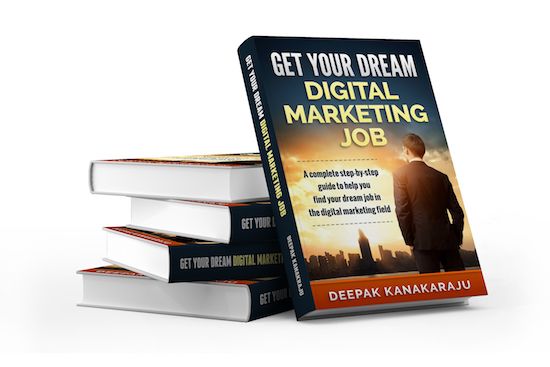 [/sociallocker]
What Will You Find In This Book?
If you are looking for a lucrative job in the digital marketing field, then this book is a MUST READ for you. In this book you will find:
Why traditional resumes are dead, and so are job portals
How you can brand yourself as an expert in digital marketing
How to get in touch with CEOs and Head of Marketing in various companies
How to get job offers from them in a smooth way
I have worked as a digital marketing manager in many great companies including Practo.com, Instamojo.com, Exotel.in and as a consultant for HomeShop18, Zivame and more. None of these jobs were gained through resumes or job portals.
In this book, I have shared my tricks and strategies of personal branding that can lead to lucrative job offers.
More Testimonials for the Book
J. Sridhar (5/5)


"Before reading the book I wondered if anyone should pay so much for a 28 page book! After reading it, I know that the author has simplified great marketing concepts and brought it within the reach of every young professional with a dream. Do read it." – J Sridhar
Jay (5/5)



"If you are looking to get a job in the digital marketing field, this book is a must read. Deepak explains how traditional resumes are dead and how they are poor marketing tools for your personal brand. You will get a lot of new ideas about how to promote yourself as an expert and get that dream job in the dream company that you have always wanted. All the best!" – Jay
Sandip Maji (5/5)



"Most Motivation, to the point, proven solution for each and every freshers like me who want to ahead in Digital Marketing. Thanks Deepak Bro!" – Sandip
You can verify these reviews at my book page at Amazon.in
Also Available on Amazon Kindle
If you want to read my ebook on Amazon Kindle, you can click the following link. However, the offer is applicable only on PDF downloads on this page.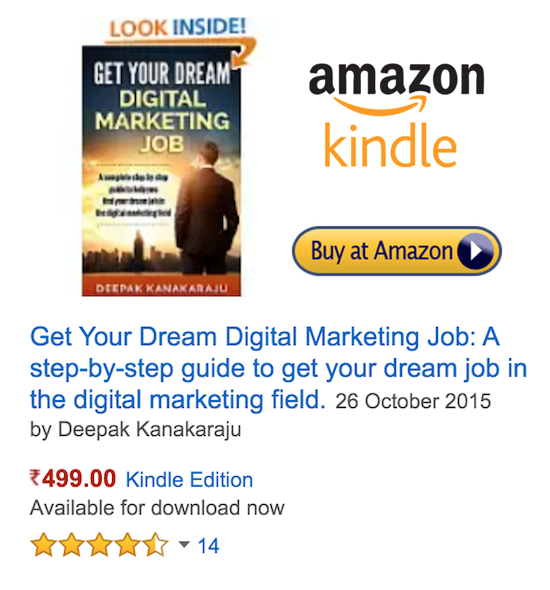 I hope you will find this ebook very useful. After you have finished reading the book, please write a review of it. 🙂
Regards,
Deepak Kanakaraju