Get Facebook Ads Mastery Course for Free
Do you want to master Facebook Advertising? Facebook Ads is one of the most important components of Digital Marketing. Facebook Ads has been one of the primary drivers of growth in my business. It has helped me generate leads and also drive brand awareness for my personal brand.
I just checked my total Facebook Ad Spend so far and I have spent $186,974.20 so far. That's 1.53+ Lakhs INR. That's not a small amount of money and this doesn't even include the millions I've spent for client's campaigns through their own ad accounts. In this journey, I've learned a lot about Facebook Ads and I've also done a lot of mistakes.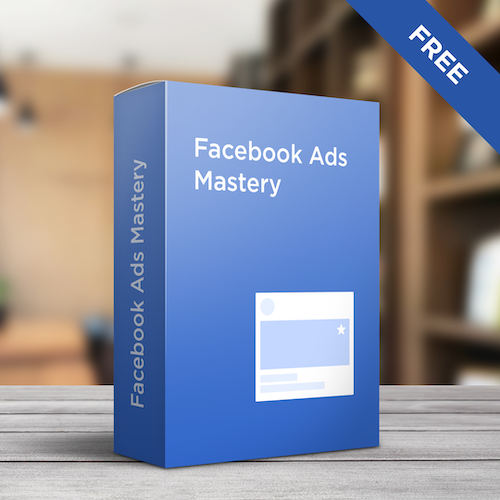 With my experience in Facebook Ads, I've created a course called Facebook Ads Mastery Course and it is a part of DigitalDeepak's course line up.
This course pretty much covers everything that you need to know about Facebook Ads. You will learn how to run traffic campaigns, conversion campaigns, brand awareness campaigns and more. You will also learn about the Facebook Pixel, Custom Conversions, Custom audiences and more.
Here's the list of Video lessons included in this course:
Lesson 1 – Introduction to the 2019 Facebook Ads Course (11:37)
Lesson 2 – The Benefits and Advantages of Facebook Ads (15:45)
Lesson 3 – Advertising Terms Used in Facebook Ads (10:29)
Lesson 4 – What is the Facebook Pixel? (19:22)
Lesson 5 – What are Custom Conversions & How to Setup One (10:40)
Lesson 6 – How to Setup a Conversion Optimized Campaign (10:50)
Lesson 7 – Reviewing Results of the Conversion Optimized Campaign (8:08)
Lesson 8 – How to Create Custom Audiences in Facebook (18:43)
Lesson 9 – How to Setup Facebook Lead Ads (11:42)
Lesson 10 – How to Integrate Lead Ads with your CRM (14:03)
Lesson 11 – Setting up a Retargeting Ad (6:30)
Lesson 12 – Facebook Ad Metrics that You Need to Review (10:03)
Lesson 13 – How to Create an Event Promotion Ad (8:30)
Lesson 14 – How to Boost Facebook Page Likes with FB Ads (9:34)
Lesson 15 – How to Automate Reports Using Google Data Studio (27:31)
Lesson 16 – Boost Instagram Followers Using FB Ads (5:07)
Lesson 17 – Brand Awareness Ads on Facebook Ads (10:52)
All the lessons combined runs to a little more than 200 minutes of videos (that's more than 3 hours of content) and I will be adding new videos to this course as and when I learn new things on Facebook Ads.
The best way to learn Facebook Ads is to run experimental campaigns yourself using a small budget. Once you run a few campaigns, you will get the hang of it. This course is action oriented and after every lesson I teach you how you can setup your own campaigns.
I also do live webinars from time to time so that you can ask questions to me directly. When you sign up for the course, you will get lifetime updates to the course for free along with webinar invitations.
So what are you waiting for? Sign up for the Facebook Ads Mastery course and start learning how to run Facebook Ads. Learning Facebook Ads will help you in running campaigns for your employer or client, for your own business or even to build awareness for a cause or a movement.
Cheers,
Deepak Kanakaraju