Digital Freelancing Services That You Can Offer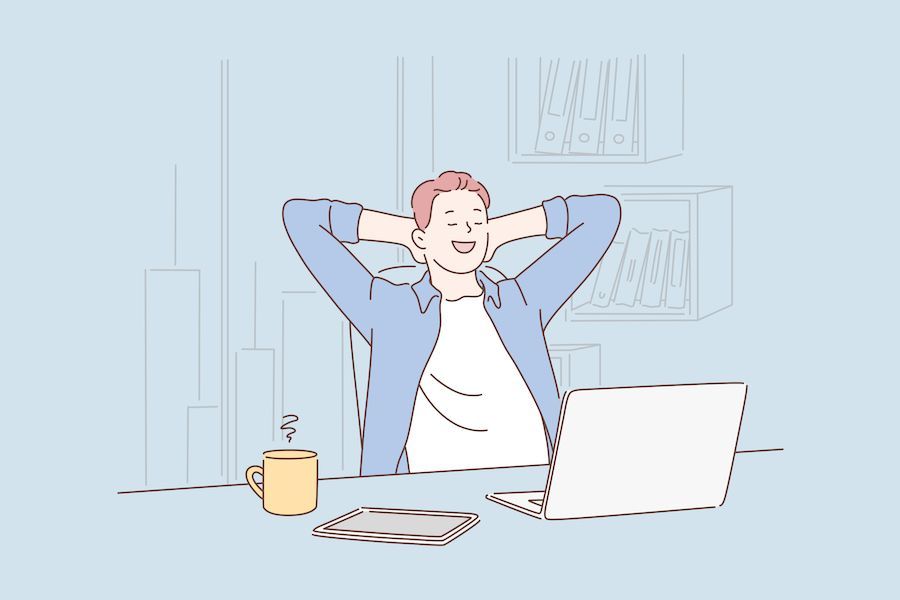 Yesterday, I published a post on LinkedIn about my story of how I got started as a freelancer and then converted my freelance practice into an agency.
I got a lot of replies from my students asking me, "Deepak, but what services to provide as a freelancer? What should I choose?"
There are a lot of different services that you can provide as a freelancer to your clients but I will list the top ones here.
Every business across the world needs marketing, promotion, advertising, and sales services.
As a general rule, everything in a business is an expense. Infrastructure, human resources, R&D, manufacturing, service delivery, and so on.
Marketing, however, is seen as a direct investment in the business with possible returns in the short term.
A business is like building a car. Until the car is built fully, you have to keep spending on it. Once the car is built, you have to add the fuel to get it started and moving.
Marketing is the fuel for a business. Without investment in marketing, all the investments done in a business will go to waste.
Marketing is also seen as a subject that cannot be understood by small business owners. So they hire marketing consultants, freelancers, and agencies like us to help them with their marketing.
If you are not sure what kind of freelance services you are going to provide to clients, I recommend choosing marketing. Because every business in the world needs marketing.
But instead of just branding and positioning yourself as a "marketing consultant", make sure that you become specific.
There are two areas to choose from. One is the kind of marketing service you provide (for example, WhatsApp Marketing Automation services or Facebook Ads setup service). The second is the industry that you are targeting. It could be health, travel, business, apparel, e-commerce, and so on.
Within marketing services, we can divide the service areas into three different components.
Generating traffic and leads
Nurturing the leads and building communities
Converting the leads into sales
Basically, top of the funnel, middle, and bottom.
Post sales, you also need to onboard them, serve them, transform them and build a reputation by giving a good product experience. But that part has to be done by the business itself and it is difficult for an external agency to do it for them.
Let's look at the list of services that you can provide within each of the broad areas we have mentioned above.
1. Generating Traffic and Leads
Every business needs traffic and leads. Without traffic, no leads can be generated. Without leads, there is no community, no brand, and no sales.
To help businesses generate leads, you can:
Help them build landing pages and websites that capture leads
Creating content/copy for the landing pages
Competition research to find out where they are getting the traffic from
Do keyword research for them to identify search keywords that might bring in leads
Content marketing with targeted keywords to bring in SEO traffic
Content for video marketing
Do market research to find the right target audience to target on platforms like Facebook Ads
Setup search ads or display ads on Google/Facebook ads platform (with good copy)
Create good graphics for marketing collaterals such as display ads, brochures, emails, and landing pages
Decide on a daily budget for the campaigns and ignite the campaigns
Connect the landing pages to the CRM using integrations to collect the leads in a single place
Create an affiliate/referral system and contests to generate more leads
Identify new sources of traffic through partnerships with other players in the industry
All the above services are just included in one segment of marketing, the top of the funnel: generating traffic.
2. Converting Cold Leads into Warm Leads
The second segment is nurturing the leads so that the cold leads convert into warm leads. Without warming up the leads, the leads are not going to convert into sales.
You can provide services such as:
Building a community and activating the community with conversations
Building an email sequence with quality content so that the leads are nurtured on automation
Calling the leads with the phone number they have shared to talk to them (first touch point). Studies show that if a lead is contacted within 10 minutes, the chances that they will convert into a paying customer are very high.
Retargeted marketing campaigns to bring back suspects into the prospects lists
Passive profiling of the leads for enriching lead data
Lead scoring to find out the leads that are highly likely to convert into sales
Getting the leads to come to the sales page, sales webinar, or a sales meeting (online/offline)
All the above services are part of the middle of the funnel in a marketing setup. Without capturing, communicating, and building trust with the leads, the leads will not convert into sales.
And if there are no sales happening, there is no marketing budget to reinvest back in the top of the funnel.
3. Sales & Conversion
The next step of the marketing funnel is conversion.
Providing conversion services as a marketing freelancer is a bit more challenging than traffic and nurturing because the conversion highly depends on the product-market fit, pricing, and existing reputation of the product.
However, if you crack it, then you will be making more money from the services at the bottom of the funnel than any other segment because conversions bring in the revenue directly. When your clients are making direct revenue from your work, you will be able to charge a cut on each sale.
If you are the marketer bringing in traffic, and leads and also nurturing the leads, then adding sales as a service becomes the next obvious step.
Here are the services that you can provide in the "bottom of the funnel" section of the business:
Copywriting for sales pages
Copywriting for sales emails (that bring in people to sales pages/webinars)
Developing a pitch deck for sales presentations
Negotiation services for high-ticket clients
Selling to the leads directly via 1on1 calls and meetings
Helping people convert their leads into sales can be one of the most profitable services you can provide as a freelancer.
Freelancers helping with sales go by the names of growth consultants, sales consultants, freelance sales representatives, and so on.
If you want to go beyond marketing, then you can look into product development, app development, UI/UX, and so on. I will not get into that right now, as the job descriptions become more and more specific. In many cases, startups want to hire full-time, in-house talent for product development. Freelancing is more lucrative in the marketing category than any other category.
I had a quick look at Upwork (the world's largest freelance site, as of now) to see the top categories of work they have.
Most of them are related to marketing and sales. (I have ignored the HR, finance, legal, engineering, and IT categories as they are not relevant to us)

All the above services are for bringing in traffic at the top of the funnel.
There are some overlaps within categories, but this clearly gives a broad picture of the in-demand freelance services in the market.
Writing, again, is mostly for top-of-the-funnel traffic generation.

And design...
Video, logos, infographics, voice-overs, everything is majorly into helping people bring in traffic at the top of the funnel.
Here's what a marketing freelancer's profile on Upwork looks like:
She is charging $30 for consultation and $75/hr for hiring her.
It is extremely difficult to rise to the top of the list on a site like Upwork.
Don't Use Any Freelance Network
Though I pulled up some examples of freelance work categories from Upwork, I do not recommend that you use Upwork because it is extremely competitive.
There are better ways to brand yourself and get clients, which will be a topic for another blog post.
Cheers,
Deepak Kanakaraju