3 Tips to Make Sure that Your Emails Get Delivered to Your Subscriber's Inbox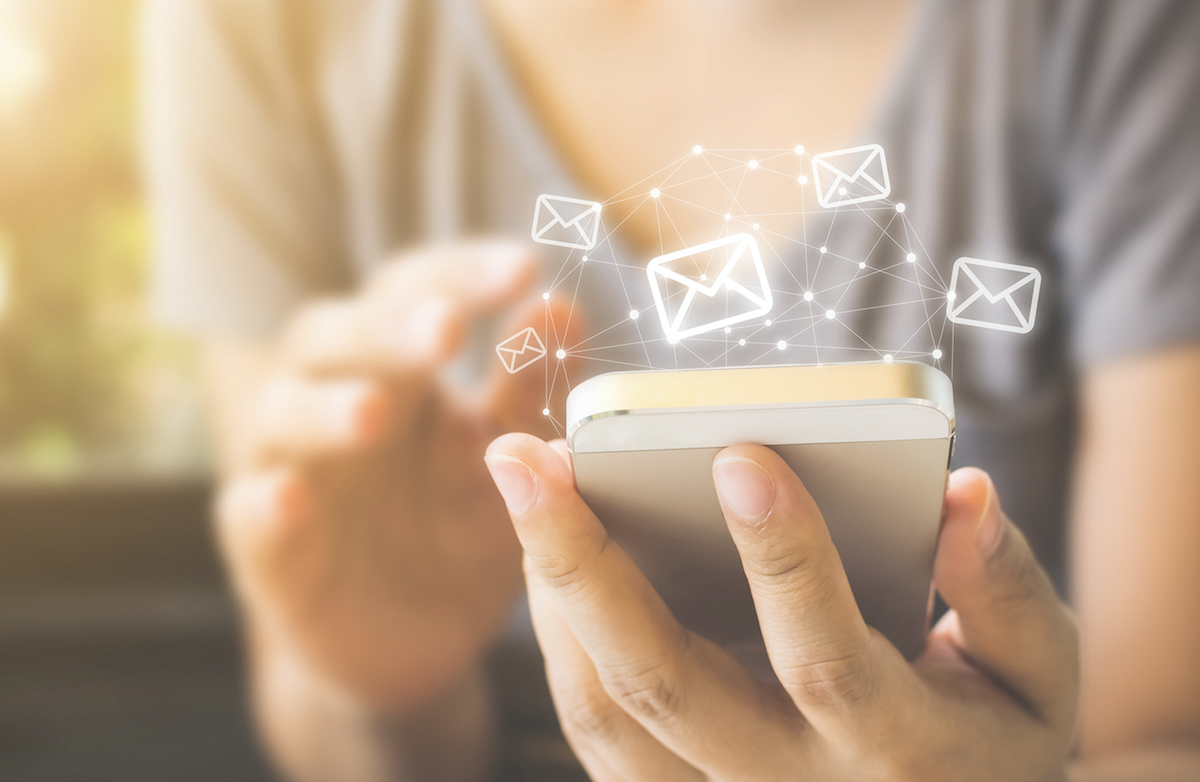 Digital marketing has a lot of components. One of the most important and critical components of digital marketing is email marketing. Especially in the age of volatile social media, where you cannot trust any platform to reach your followers, email marketing is uber important.
I have been focusing most of my learning and execution on email marketing and marketing automation in the past few years. And I have developed quite an experience in making sure my email campaigns work.
In this post, I want to talk about 10 tips to help you deliver your emails from your email campaigns, to the inbox of your subscribers.
1. Write Plain Text Emails
Email campaigns are either made of plain text emails or of HTML emails. If you are an individual or personal brand communicating with your subscribers, it is always best to send a plain text email. Not only it saves time and helps you focus your energy on the content, it is something that subscribers prefer as well.
If your friend sends you an email, does he/she ever add a design template to it? Obviously not. HTML emails de-personalize the whole message. Good designs are important for websites, landing pages, apps, brochures and in the product itself, but it is counter intuitive to use in emails. So always, try to send plain text emails than HTML emails.
If you are sending out corporate communication and if you are sure that your subscribers want to read such a message, you can use HTML mails. For example, if you are getting order status updates from Amazon, you would expect a certain level of branding and design to make the message more readable and easy to consume.
When sending messages trying to communicate something new with your subscriber list, plain text emails will help you get the message across without distractions and noise.
2. Convert Prospects into Customers
Sending an email to a prospect is seen as a promotion or an unsolicited message. Sending an email to a customer is seen as a transactional communication.
In most of the email marketing tools, if you select a message to be transactional, they will send it from emails servers and IP addresses that have better deliverability.
Here's the message shown by Drip.com when I select the messages as transactional.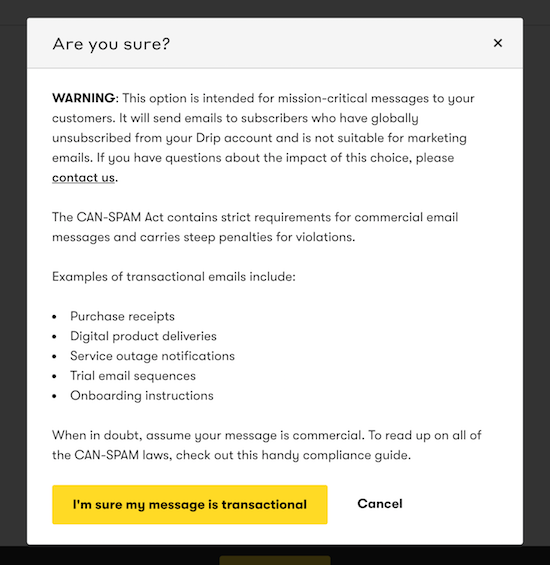 That's why I try to get as many prospects convert into customers, even if the transactional value is very low and doesn't yield a profit.
I sell ebooks for as low as $1 or ₹99. And I sell 1000s of them. And sometimes I spend money on ads to convert these prospects into customers – even if I am losing money on every sale. I might spend $2 for every $1 ebook sold.
No customer would unsubscribe from a seller's communication, unless the permission is abused. I send updates on the ebooks and blog posts related to the topic of the ebook to my customers – and it gets an open rate of as high as 60%.
As this happens, my subscribers are getting used to opening my emails: because they are not just subscribers, they are paying customers. When I send a promotional email promoting a product (which is usually 1 out of 5 emails), I get good open rates and good sales. Because they are used to opening my emails.
3. Request Subscribers to Whitelist Your Email ID
If someone adds your email ID to their contacts list, your email will never land in spam or any other promotional folder. However, not everyone will add your email ID to their contacts. You have to request them explicitly, in multiple instances.
First, request as soon as they sign up for your newsletter, then mention about it in the first welcome email. Request them to whitelist your email ID on every email in the footer.
Around 2-3% of the subscribers will add you to their contacts list. This might look like a small number, but there are the people who will end up becoming your buyers and brand evangelists.
Final Words
I hope this blog post has given you ideas on how to increase deliverability of your email campaigns. I will be writing more on email marketing in the coming days! Stay tuned!