5 Simple Hacks to Boost Your Marketing Campaigns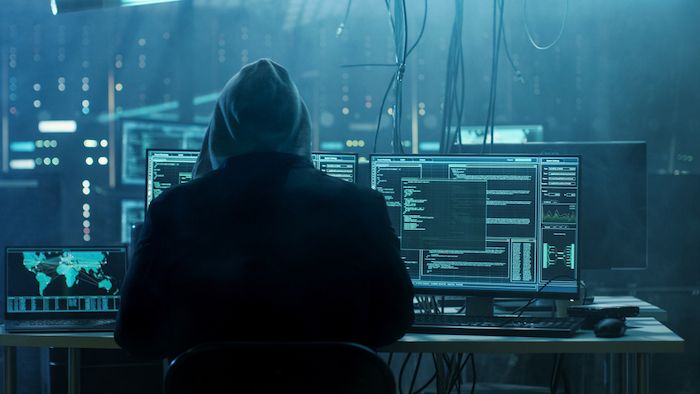 You aren't getting the best out of your marketing campaigns. Yes, it's true.
Of course, you are getting good results. Your boss or client is happy, and so are you. But you still can get more out of them. You can get even better results from your campaigns without doing much or spending extra.
Yup. It's possible. All you need is a few hacks, and that's what this post is all about. I'm going to share the hacks that worked for me and gave me extra every time we run a campaign for our clients or us.
Let's dive in.
1. Give a Bonus for Social Shares
Assume you are running a lead generation campaign. You've created a fantastic lead magnet. Defined your audience to the T, and you have convinced them to trust you enough to give their contact details. The campaign is working great. You are happy, or your client is happy, so you are satisfied. You feel fantastic.
Most campaigns end here.
What if… you can get more leads without spending extra. The audience just gave their name and email address. They are excited to access the goodie you promised them. And they can also give you more leads.
Offer them a bonus on top of what the lead magnet they are getting for sharing it with their friends on social media. This works because – the audience trust you or wants your lead offer enough to share their contact details, and for the additional bonus, most of them will share it on their social profiles or email it to their friends.
And their friends and connections are more likely to signup because recommendation comes from their friends or peers, which makes it valuable and appealing to them. You'll gain more leads without spending more.
2. Run a Double-Incentive Referral Program
People love to refer the right products to their friends and connections, and they would love it more if they get something, an incentive for doing so.
​You knew this already. But the problem is, the incentive is one-sided.
People, on the other end, who see the recommendation, usually delay taking action because there is no incentive for them. They only get the benefit of the product or service or content piece. What if you could change it and offer something for them to take action?
Google Pay is a classic example of such a double-incentivized referral promotion. A friend refers you to it and says you'll get XX amount cashback if you join through his link and make your first payment.
​​He refers because he'll also get cashback. But the chances of you joining the service increases because you also get cashback. And you signup. It doesn't end there. You'll, in turn, recommend it to your friends and relatives because when they join, you get more cash back, and the chain continues.
And you can do it too. Offer an incentive for both who refer and who joins. This usually works well for subscription or continuity businesses and products. You can use your average customer acquisition cost to decide the value of your incentive.
3. Leverage Your Thank You Page
Most marketers fail to realize the power of their thank you page. Whether you show it after people signup for a lead magnet or purchase something, it is the most underrated and powerful page.
I've seen tons of campaigns where a plain thank you page is shown to the audience, and if you are one among them, don't feel bad. I'm a culprit too because I've used such pages. But there is a lot you can do on the thank you page. It could be a traffic generating machine or a lead generator.
You can tell your audience how to whitelist your email so that you can land in their inbox correctly. You can ask them to like your Facebook page or join your Facebook group or connect with you on LinkedIn or follow you on Twitter.
​
You can ask them to refer their friends. You can ask them to share the offer on their social profiles. You can show relevant blog posts or other lead magnets and drive your leads to them.
​
If you are a consultant or a freelancer, you can ask them to refer a prospect to you. It's your turn. What you want your thank you page to do?
4. Resend Your Email to Unopens
No matter how good is your email subject line, list, and campaign, you'll never get 100% opens. There will always be people who haven't opened your email. And most of the time, marketers try writing better subject lines or optimizing their subject lines to improve their open rates.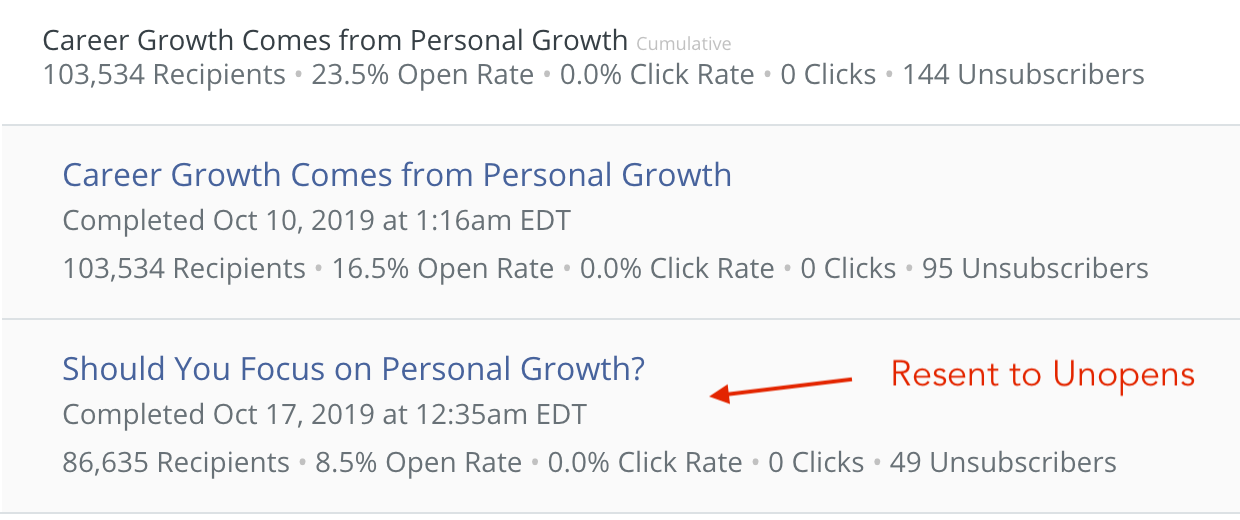 But they miss a simple trick that can get them more opens, and the trick is resending the email to the people who didn't open the email with a different subject line. I do this all the time. Segment those who received the email but didn't open and resend the email with a different subject line.
​​If you are short on the subject lines, you can send it with a default one like, "did you miss this?" Or send it with the same subject line. Trust me, it works.
A 10% more opens can get you better results depending on the purpose of your email campaign.
5. Leverage Emojis and Gifs
You like emojis and gifs 🙂
You use them to express your emotions smartly without writing 100 words to express the same, and you use them a lot on Facebook. And they come handy in marketing too.
You can use emojis and gifs in your Facebook ad copy to improve your CTR because emojis capture the attention of your audience, make them notice your ads, and entice them to click. You can use emojis in the email subject lines to improve the open rates, and you can use them in the email copy to enhance the CTR.
But it comes with a caveat. You should use the right emojis in the context, and using them without context or using a wrong one can backfire and produce negative results. There you go. You have five hacks that you can implement today and get better results.
Remember, this is not an email to read and move on. Go, apply the hacks and get more results for you, your boss, and your clients.
Cheers,
Deepak Kanakaraju
PS: What's your favorite marketing hack? You can comment below and let me know. I'll share the best ones giving credit to you in a future blog post.