Top 7 Books Every Digital Marketer Must Read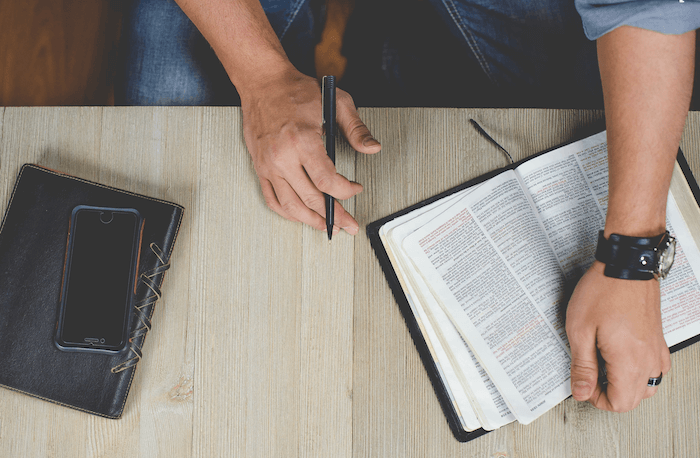 Books are a great source of learning to master the fundamentals and basics of a subject. As I had mentioned in my recent blog post on how to learn new skills, mastering the fundamentals is very important for becoming an expert in a subject.
While I try to learn most of the latest updates in my industry by reading blogs and following the Twitter updates of the most important thought leaders in marketing – I learn the fundamentals from books. If I have created a brand for myself in the digital marketing space as an expert, I would attribute it to the authors who have shaped my career. I am standing on the shoulders of giants.
Here's a list of top 7 books that I think every digital marketer should read. These are not the most common books that are in the lists of most articles. They are a bit tangential, and I believe that these books help you get a wider perspective on digital marketing.
1. Jab, Jab, Jab, Right Hook – Gary Vaynerchuk
Gary Vaynerchuk, four-time New York Times bestselling author, is an early investor in companies like Twitter, Tumblr, Venmo, and Uber. With a full-service digital agency, VaynerMedia, he has assisted Fortune 500 companies in developing various digital and social media strategies.
The book highlights the art of winning the hearts of customers by mastering the skill of social media marketing. It provides the winning combination of right jabs and hooks for triggering an emotional response.
Gary points out how iconic brands produce poor-quality content without understanding the social media platforms. He advises marketers to respect the platform and audience because people come with a different mindset on different platforms. With fewer right hooks and more jabs, he provides the blueprint for transforming followers into a brand loyalist.
Jab, Jab, Jab, Right Hook – Buy from Amazon India
2. Youtility – Jay Baer
Jay Baer, the owner of Convince & Convert Blog, is the marketing keynote speaker, digital marketing pioneer, and a host of Social Pros podcast. Since 1994, he has consulted more than 700+brands, including the Fortune 500 companies.
With Youtility, he breaks the traditional mindset of hype marketing. The book helps prospects make better decisions in the long-run. He advises businesses to adapt to the ever-changing marketing environment by building relationships with information.
The whole theme revolves around the idea of smart marketing with the aim of turning a one-time client into a long-term customer. With real-life corporate examples, he elaborates how consumers have the upper hand to filter out the hype-filled marketing.
Youtility – Buy from Amazon India
3. Epic Content Marketing – Joe Pulizzi
Joe Pulizzi, the founder of Content Marketing Institute, is a content marketing strategist and podcaster who organizes the content marketing event 'Content Marketing World' in North America. He is also known as the 'Godfather of Content Marketing.'
In his book, Joe explains how to tell a different story by winning the heart of the audience with less marketing and clutter. He gives importance to the valuable content that consumers are eager to consume and share.
This 350+ page guide gives all the tools for creating and distributing the content by laying down the objectives, principles and core strategies in a simplified manner. The author urges companies to stop talking about themselves. He stresses on the idea of finding a real voice by sticking to the brand story for customer engagement.
Epic Content Marketing – Buy from Amazon India
4. Web Analytics 2.0 – Avinash Kaushik
Avinash Kaushik, the recipient of Statistical Advocate of the Year 2009, is the Analytics Evangelist for Google and a prominent speaker. In his book, he sheds light on the relevance of online data for business' successful growth.
Companies spend a lot of time, effort and money in data collection. But, they don't know how to convert that data into a profitable business. With the help of tactical strategies and execution models, Avinash presents the analytical framework in an easy-to-understand format.
The book will change your perception about analytics. It talks at length about actionable strategies for measuring social media and multimedia campaigns, data reconciliation, analytical techniques, explaining core matrices, and wealth of other information.
Web Analytics 2.0 – Buy from Amazon India
5. Permission Marketing – Seth Godin
Seth Godin, the founder of Yoyodyne and Squidoo, is the author of 18 books published in more than 35 languages. In 2013, he was admitted into the Digital Marketing Hall of Fame.
Permission Marketing, the marketing classic, helps marketers shape their message in accordance with customers' willingness. He rejects the concept of 'Interruption Marketing' where companies sell the product by pushing the idea like a cheesy salesperson.
He shares practical strategies and case-studies for pulling the potential customers. This book emphasizes the need for treating permission as a privilege. With permission, comes the big responsibility to share relevant content with the audience. Four tests of Permission Marketing builds the firm foundation for trust and brand awareness.
Permission Marketing – Buy from Amazon India
6. The Art of SEO (3rd edition) – Eric Enge
Eric Enge, CEO, and founder of digital marketing agency Stone Temple Consulting is known for breaking new grounds and eliminating common myths in the search engine industry. Jessie, the founder of SEO agency Alchemist Media, is one of the original nine founders of SEMPO (Search Engine Marketing Professional Organization). She was the first person to publicize the PPC click fraud in 2001.
Stephan, the founder of SEO agency Netconcepts, invented the automated pay-for-performance natural search technology platform 'Organic Search Optimizer.' His excellent command over SEO, productivity, and other online topics landed him over 100 speaking gigs around the globe.
The third edition equips the digital marketers with an updated list of SEO tools and search engine optimization methods. These three acknowledged experts have explored the inner workings of search engines in this 990+page guide. The readers get the glimpse of search and SEO industry future by understanding the effects of various algorithmic updates, tools for tracking results, and new dimensions in mobile, local and vertical SEO.
The Art of SEO – Buy from Amazon India
7. The New Rules of Marketing and PR – David Meerman Scott
David Meerman Scott's long list of advisory clients includes Hubspot, a company he helped raising from a handful of clients to more than 30,000 customers in 90 countries with his sales and marketing strategies.
His book has been translated into 29 languages, and hundreds of universities and business schools have included it in their educational programs. The book offers a step-by-step strategy for increasing the visibility and sales by communicating with the buyers directly.
It offers resources for the entrepreneurs and business owners for building a strong marketing and PR strategy. This practical guide comes with fascinating case studies and detailed analysis for confidently market any product, service, or idea.
The New Rules of Marketing and PR – Buy from Amazon India
[Bonus] Hug Your Haters – Jay Bear
Guy Kawasaki, chief evangelist of Canva and brand ambassador for Mercedes-Benz, believes this book to be the landmark in the history of customer service. Jay Bear's deserves the second mention in my recommendation list because he has changed our perspective towards customer complaints.
He provides the solid framework of customer service by telling how to address private and public complaints, measure customer service, figure out the right time for responding customer complaint, and include specialized apps and new technologies to turn company's problem into a valuable asset.
The book also covers inspiring and hilarious case studies to help readers understand how to hug their haters with speed, compassion, and humanity. If your customers are happy with your digital service, they refer your work. More referrals result in more opportunities. More opportunities increase your skills and bank balance.
Hug Your Haters – Buy from Amazon India
Conclusion
All the books will help you give new insights into the digital marketing industry, and help you master the fundamentals. More importantly, these books also inspire you and motivate you to grow in your career.
However, if you want to learn new skills and become an expert, I recommend that you should learn by doing, and become an expert by teaching.