An Interview with Ankit Singla from MasterBlogging.com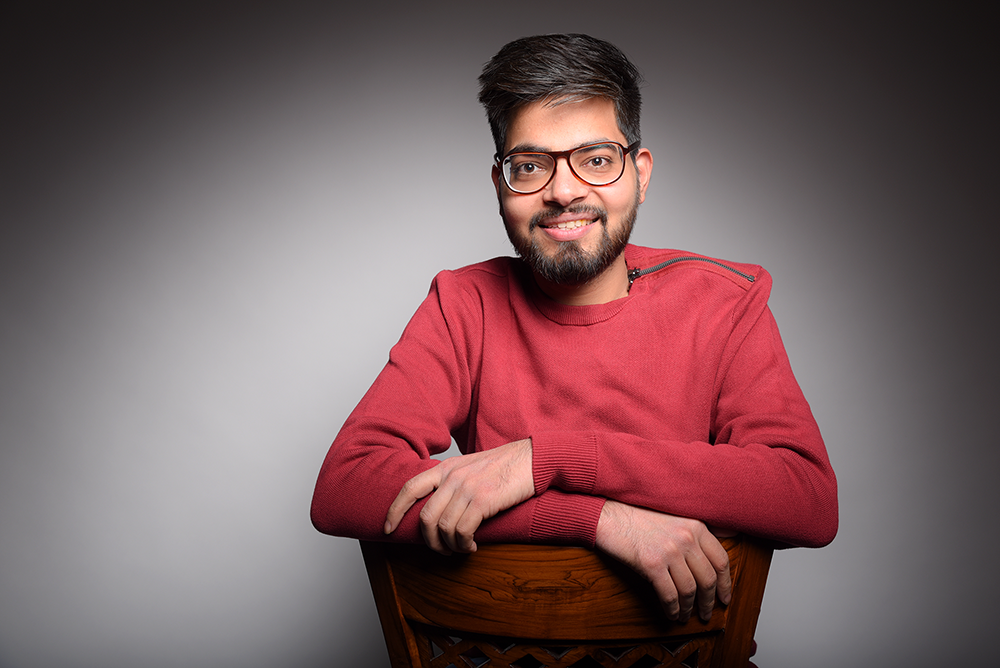 In the past, I have interviewed some of the top bloggers in digital marketing and this time it's going to be Ankit Singla, founder of MasterBlogging.com.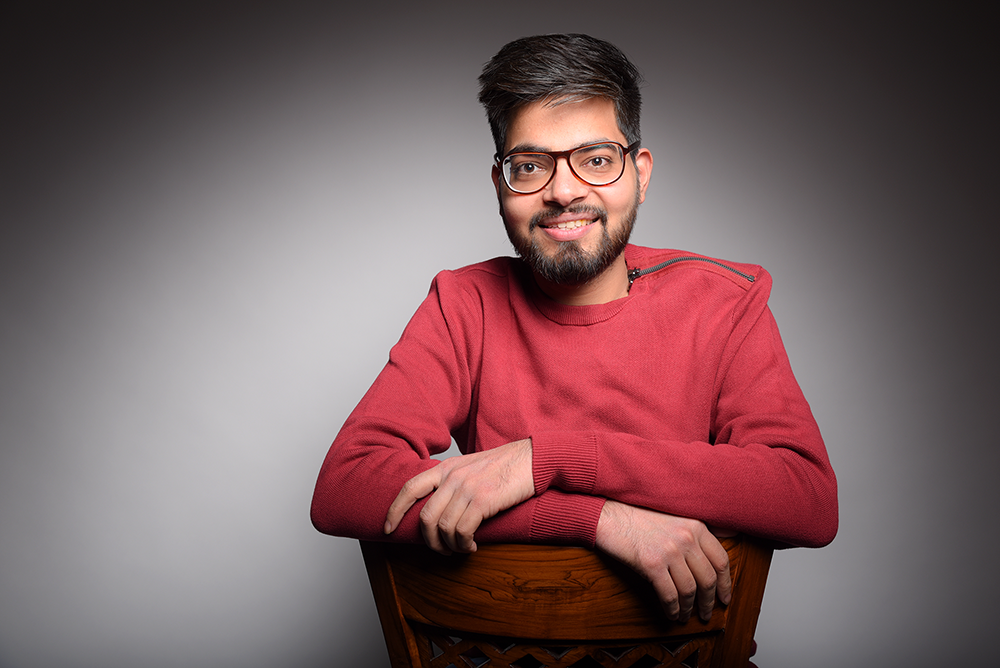 Ankit was just 17 years old when he started his first blog and after that, there is no looking for back for him.
Here is the conversation that I had with Ankit. I hope you would take some inspiration from how he embarked his journey to start your own.
1. Hi Ankit. Thanks for being with us today. For our readers can you tell a little about your background?
I am from Delhi and belong to a middle-class family. I completed 3 years Diploma in Information Technology from a Government college in 2011.
What most people don't know is that I am a college dropout. I dropped out of Engineering and after that, I have done various part-time and full-time jobs too.
I started working not because I did not have money, but because I wanted to earn on my own.
A few years back, I was running my own Blogging coaching centre but had to close it because I did not have enough funds to run it.
Then later, my blog started generating enough revenue and that's how I became a full-time Blogger.
2. How did you get introduced to blogging? Why, of all the things, did you choose to blog?
I came to know about blogging from one of my college friends. Later I Googled about it. It caught my attention and I started learning about it online.
As I have said earlier, I always wanted to earn money by myself. So, along with my studies, I started devoting my time to Blogging as well.
If you ask me why did I choose Blogging?
To be honest, I don't know. But one thing I would like to say is; it was so easy to continue with my studies. It was a hobby that later became a profession for me.
3. How has been your blogging journey, if you can crisply answer that? Tell us about your blog as well.
Initially, it was not easy at all.
I had to learn things the hard way.
Today we have a lot of resources like courses, training programs and even blogs by professional bloggers that we can follow to learn blogging.
But at the time when I started out, it was so hard to learn things.
Because of no proper prior knowledge and the mistakes that I was doing, my main blog got hit by Google Penguin Update back in 2012 (I guess).
I lost my money making blog overnight. It was a huge set back for me.
But I bounced back and started BloggerTipsTricks.com to help people learn the blogging the right way.
By the grace of God, it got a massive success and to even grow it further, I recently re-branded it to MasterBlogging.com.
Now, people can follow it to Master the art of Blogging. My idea behind this blog is to help people grow their blogs and monetise it.
4. How do you get fresh ideas for your blog every time?
I spend a lot of time to do keyword research and topic research.
Once you master the art of Keyword Research, it becomes easy to write useful content.
In my blog post ideas article, I laid down a lot of strategies bloggers can implement to come up with the proven topics ideas that are definitely going to work for their blog.
Out of those strategies, my favourite one is to look at what's working best for others. Prepare a list of those topics and you will never run out of topic ideas again.
5. What tools do you use for keyword research and SEO?
Well, there are a lot of popular tools in the market. I use a couple of myself. I am listing some of them for you-
Google Keyword Planner – To find Broad Keywords
SEMrush – To find long-tail keywords and other keyword ideas
Ahrefs – For competitors analysis and site audit
AnswerThePublic and Quora – To find questions related to my chosen topic
6. Now that you are a full-time blogger, our readers would be curious to know about how do you monetise your blog?
I receive affiliate commissions from the products I promote on my blog.
But the thing is…
…I just don't promote the products. I solve my readers' problems through the best products available in the market.
I make an additional income from my YouTube channels and my Blogging Training Program (MasterBlogging Pro) too.
7. According to you, what is the most important thing to make your blog go viral?
For me, it's CONTENT.
People follow blogs to read the content.
And if your content is helpful and problem-solving, people would definitely share it with others.
Use BuzzSumo or any other similar tool to figure out what people are reading and sharing the most in your niche.
Try to do better than them and promote your content wherever and whenever you can.
If your content is good, people will notice it and become your fan.
Congrats, now you have your own army of sharers.
8. What are the other digital marketing channels that you feel should be used to promote your blog?
As Neil Patel said in his video, we must follow the omnichannel approach.
But it is not possible for us to be everywhere.
So, I suggest to use those channels where your targeted audience spends a lot of their time.
For me, they are:
Facebook
Twitter
Instagram
Pinterest
YouTube and
Quora
I use all of these channels from time to time to promote my content.
9. What are the common mistakes that you think bloggers often do and how can they be avoided?
The most common and the biggest mistake I notice bloggers make is, writing useless content.
Instead of writing 1 blog post a day, it's better to take enough time to do your research, prepare the outline, understand users' intent and the task they want to accomplish.
Then write extremely helpful content that they love reading and sharing with others. This is the easiest way to go viral.
Also, instead of just promoting yourself, promote others.
Build connections and be helpful to everyone.
This is the growth hack influencers use to grow.
10. Any piece of advice for our readers?
Blogging has the potential to change your life.
You just need to take action.
You are already following DigitalDeepak.com which is one of the best Digital Marketing blogs in India.
All of you have to do is, just start your own blog and learn how to promote it. See how other bloggers and digital marketers are growing their blogs and try to learn from them.
Who knows, this year you may also get a massive success. Cheers!
Your new friend,
Ankit Singla
Founder of MasterBlogging.com