All You Need to Know About The 100-day Blogging Course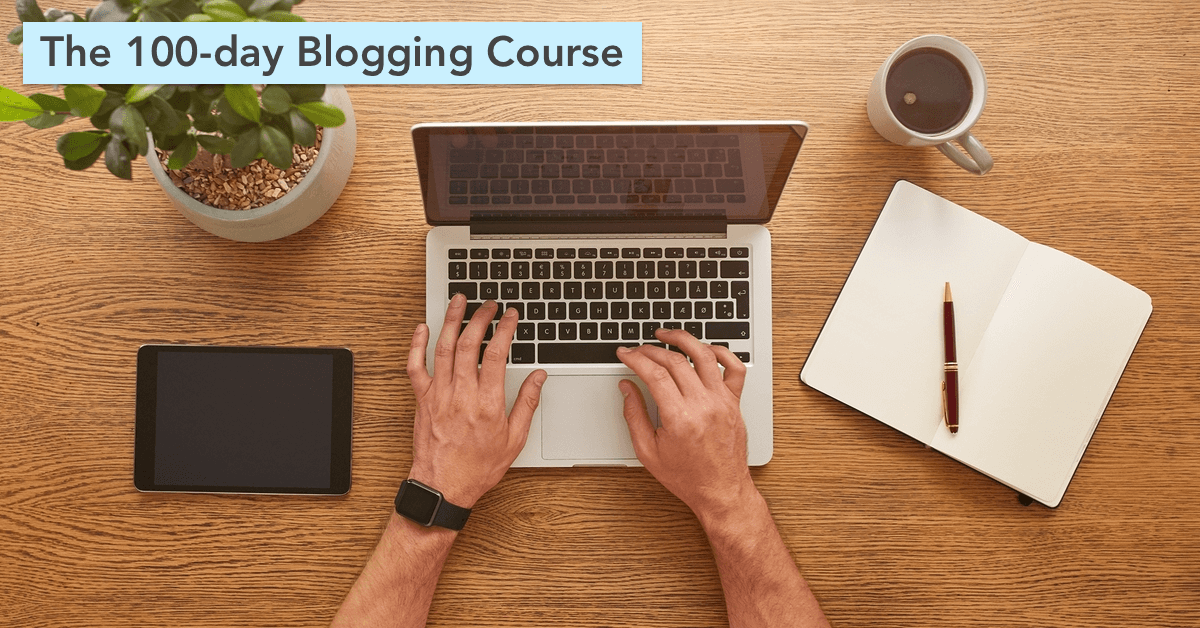 Recently I announced a new course called the 100-day Blogging Course. Since this is a new kind of program I want to clarify all the questions that you might have about this program.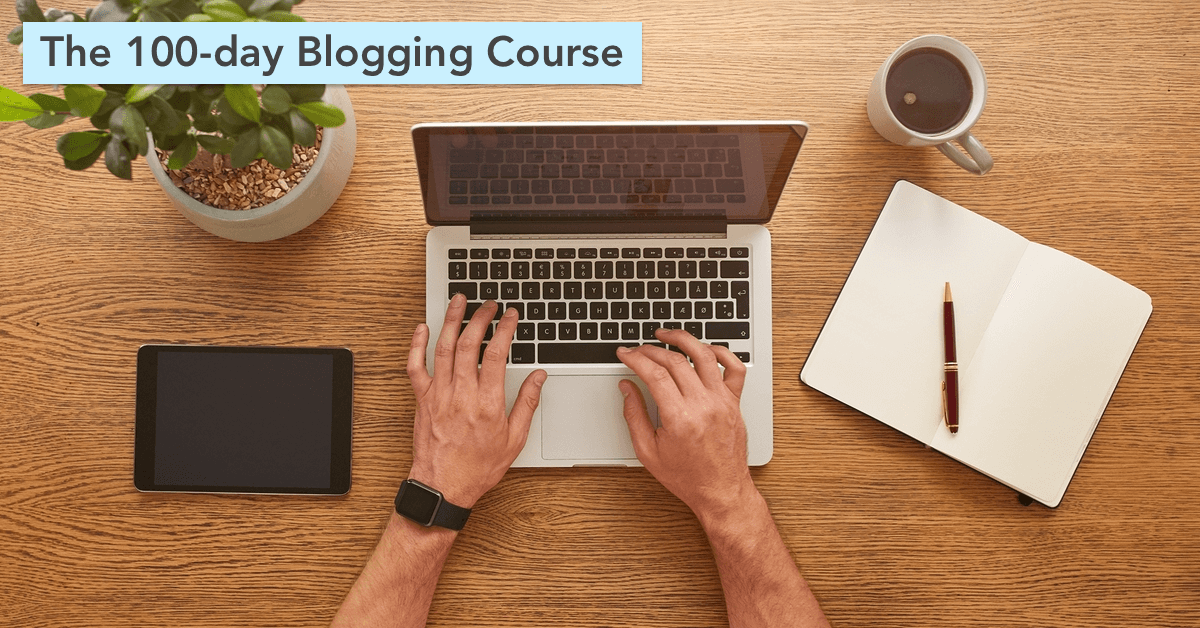 On June 7th, 2017, I will start a brand new project – a blog on a topic that will not be related to marketing. I will start with the most basic of things such as choosing a topic, registering a domain name and so on.
Each day's activities will be uploaded as a lesson so that you can watch what I do every day. You will learn blogging and digital marketing along with me every day.
All you need is a computer and internet connection. This is also the best way to learn digital marketing because you will learn it with daily live practice.
What will you learn from this course?
By starting a blog of your own, you will get to use it as a testing ground to apply the digital marketing principles you learn every day.
By the end of the program, your blog also becomes a live case study that you can add to your profile and experience.

Here's a rough idea of what I will do every day and how the lessons will be designed:
Choosing the topic for the blog (talent, passion + opportunity)
Analyzing revenue opportunities for the project
Registering a domain name
Getting the right web hosting for the blog
Installing WordPress
Configuring WordPress to suit your needs (themes, plugins etc.)
Content generation and publishing
Basic SEO configuration
Creating a Social Media presence
…and so on… for 100 days!
During the progress of the course, I will add new lessons based on the requirements of my students. It is difficult to chart out the entire 100-day plan right now, but you get the idea. This is a great chance for you to watch me grow a blog from scratch.
Every day's lesson will be uploaded in the learning management system. You can watch the lessons at your own pace and implement the learning on your blog. There will be weekly Q&A calls for clearing the doubts as well.
Is it Necessary for You to Start a Blog with Me?
The program is made for bloggers who want to get started by learning with me, but you can watch the lessons passively as well without starting a blog of your own.
Since all the videos will be recorded and uploaded for future viewing, you can start following the lessons anytime you want, at your own pace. Until you start a blog of your own, you can just watch me grow the blog.
Is this course the best way to Learn Digital Marketing?
When you are in school, you do not go ahead and learn physics for an entire year and then Chemistry for an entire year. You learn all the subjects in all the grades with increasing complexity over time.
This course is similar. When we get started, we will learn simple SEO (which will just include getting your pages indexed in search) and then you will learn simple social media marketing (which will just include creating your social media profile pages).
Think about how most of the digital marketing programs in the world are designed! They go module by module. You don't want to learn an entire SEO module first and then an entire module about, say, Google AdWords.
When you learn module by module, you will "know" a lot but it won't be a practical experience… and then you will forget most of the things. Most of the other courses are taught that way. I want to change how digital marketing is taught.
So if this project feels interesting to you, click here to join the program. We will get started on June 7th and I will be growing my blog for the next 3-5 months and show you every step of how it is done.

(Outside India and want to pay in USD? Click Here to pay.)
Certificates of Course Completion
I am issuing course completion certificates for this course, but you don't need a certificate to prove your knowledge. You will have a live case study that is your blog to show your employers or clients that you know how to execute digital marketing successfully.
Even if you are not looking for a job or trying to get clients, this program will help you learn digital marketing in the most natural way possible. I say "natural" because we humans learn by doing. Also, the live step-by-step nature of this course will help not get overwhelmed with a lot of information.
Frequently Asked Questions about the Program
Here are some frequently asked questions about the program. If you have further questions, my answer is: just go ahead and invest in this program.
If you've liked my other courses and free videos, I guarantee that you will get a lot more than what you invest in this program. Just trust me, and invest without thinking about it too much 🙂
Anyway, here are the answers to the FAQs:
What blog topics will I (Deepak) choose?
As I have always advised, one has to choose a topic that combines talent, passion and market opportunity. Right now the idea is to start a blog on automobiles or technology. I will start the blogs in a niche where people do not know me so that I do not use my existing following to drive traffic to the blog.
Will the daily classes be LIVE?
No, the daily classes will not be taken Live. Though this is a "Live" project where you track my progress day by day, the classes themselves will not be live. I will work on the blog for 30-45 minutes a day, record the videos that document what I have done and then I will upload it to my learning management system where you can log in and watch the videos at your own pace. The videos can be downloaded and you can watch it on mobile as well. Each video will be 10-20 minutes long and you can watch many videos on the same day if you have missed a few days of lessons.
What blog topic should you choose?
This blog is going to a testing ground for you to learn to blog. I recommend starting a brand new blog and experiment with it. You should be able to afford to make mistakes with this blog. Once you are confident about your skills, you can start your primary blog on the side, or after the program is over.
How much should you invest in your blog?
There are two types of investments: time and money. If you are going to work for 2-3 hours per day on the blog, you might need to invest less than Rs.1,000 on the blog apart from the course fee. And there is no upper limit to how much you can invest. You might even be able to convert this blog into a major online publication.
Can you do this on the side?
Yes, you can do this on the side along with your day job as it requires less than one hour of time per day. If you can't work for a few days, you can catch up with the lessons on a weekend.
What about clearing doubts?
I will conduct 1 live Q&A session every Sunday at a time that is convenient to most of the candidates. In this live session, you will be able to ask me questions and I will answer them! We will also have a closed forum where we can ask questions to other members of this program and help each other out.

(Outside India and want to pay in USD? Click Here to pay.)
I have also made a video with frequently asked questions. If you still have more questions about this program, watch this video!
I hope you are excited to join this course. I am equally excited to start this project. See you on the other side soon 🙂
Regards,
Deepak Kanakaraju